Summer's here! That means trips to the beach or to cool mountains will be par for the course for the next two to three months. And what better way to start the season than by getting a new car and give it a baptism of fire by taking it on a road trip. Here are the best deals to kick off this hot season.
BMW
No other vehicle can take you and your friends on a fast yet steady pace to the beach like the BMW X5. Fortunately, this Sports Activity Vehicle has been made more affordable. Asian Carmakers Corp., the exclusive distributor of BMW cars in the Philippines, offers the X5 for a low down payment of 30 percent at zero-percent interest on a deferred payment scheme of up to 30 months.
The BMW X5 is currently available as a 3.0-liter diesel variant and the 4.8-liter petrol unit with the M Sport Package.
BMW's zero-percent interest offer runs until March 31.
Kia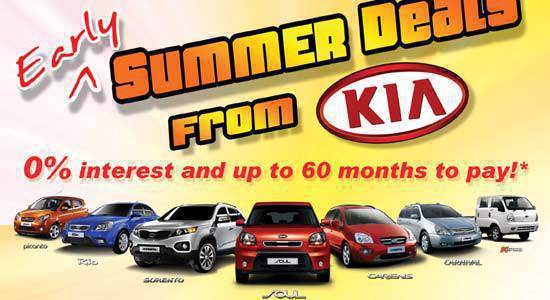 ADVERTISEMENT - CONTINUE READING BELOW ↓
It's the Year of the Tiger and Columbian Autocar Corp. is getting ready for buyers who are eager to pounce on summer deals for Kia vehicles.
Kia models--the Picanto, Rio, Forte, Soul, Carens, Carnival, Sorento, Mohave, and even the K2700 utility vehicle--are available at zero-percent interest with payment terms of up to 60 months.
Purchase of any of the Kia models entitles the buyer to a free comprehensive insurance for one year with Acts Of God coverage, free vehicle registration for three years, free chattel mortgage fee, and free car tint and floor mats. Of course, these freebies come with Kia's five-year or 160,000-kilometer warranty coverage--the longest in the market.
Foton
Foton may only have two vehicles in its entire lineup but both are ideal for a summer getaway.
With either the low 20-percent down payment scheme or the low monthly amortization payable in 60 months after 50-percent down one can take either a Blizzard 4x2 or 4x4 pickup truck or an MP-X van.
Mitsubishi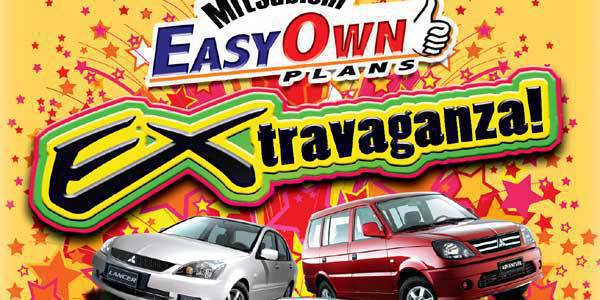 Mitsubishi Philippines is going all-out with its Easy Own Plans EXtravaganza summer promo.
With a payment scheme of up to 60 months, one can score a Lancer 1.6 GLX with a P90,000 down payment, an Adventure GLX with P99,000 down, and a Fuzion GLX for P139,000 down.
Motorists opting for a zero-interest scheme can go for Mitsubishi Philippines' Easy Own Low Monthly Plans promo for payments in 24 months.
Those eyeing the Mitsubishi Lancer EX, an P80,000 down payment is enough for an entry-level GLX with manual transmission while an initial fee of P100,000 can get one the range-topping Mitsubishi Lancer EX GT-A with CVT.
As if these deals are not good enough, Mitsubishi Philippines is also raffling off three units of the Lancer EX GLS to buyers of Mitsubishi vehicles. Draw dates are on March 15 and May 7.
Volvo
Viking Cars, the exclusive distributor of Volvo vehicles in the Philippines, makes it easy for one to acquire the XC90, a midsize luxury sport-utility vehicle with a zero-percent interest deal payable for up to 36 months.
The Volvo XC90 deal also comes with a free rear seat entertainment system made up of two seven-inch widescreen LCD monitors mounted behind the front seat headrests. Topping off the system's impressive list of features are two infrared wireless stereo headphones that can be used with either monitor.
The Volvo XC90 promo runs until March 31.