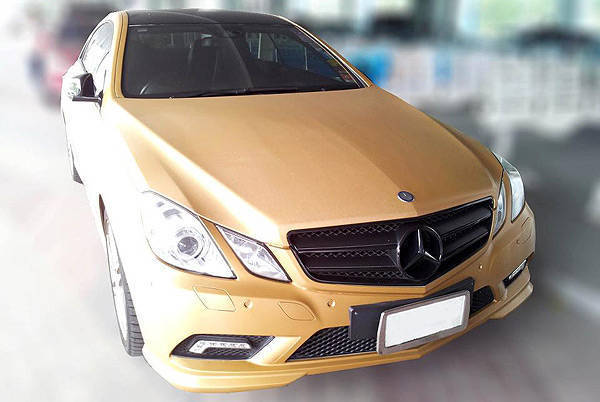 Multinational conglomerate 3M is joining the vehicle wrapping business in the Philippines through its car wrap's exclusive distributor, Winterpine Marketing. And at the sixth Manila Auto Salon this coming weekend, the 3M Vehicle Wrap Film Series 1080 will be showcased through on-site installation at Winterpine's booth at the SMX Convention Center from November 29 to December 2.
For the four-day event, Winterpine Marketing has also partnered with Motor Image Pilipinas, the exclusive distributor of Subaru vehicles in the Philippines, and Auto Trend, a premium car dealer, in showcasing three vehicles customized with the 3M vehicle wrap.
Made of vinyl dual-cast film, the 3M Vehicle Wrap Film Series 1080 is said to have two color layers for dimensional stability and durability. Its adhesive is pressure-activated and is slidable and repositionable, while air release channels ensure that there are virtually no bubbles during installation. The wrap is heat- and chemical-resistant, and provides protection against water, occasional fuel spills, mild alkalis, mild acids and salt.
"Positioned as a premium styling product for the ultimate in individual expression, the variety of colors and finishes offered by 3M Vehicle Wrap Films gives you many options to make your vehicle a true head-turning standout," Winterpine said in a statement. "Plus, the 3M brand gives you the assurance of best-in-class quality, reliability, service and warranty."
Continue reading below ↓
Recommended Videos
As a special offer for Manila Auto Salon visitors, all bookings for a 3M full vehicle wrap placed at the Winterpine Marketing booth will be given a 50-percent discount.