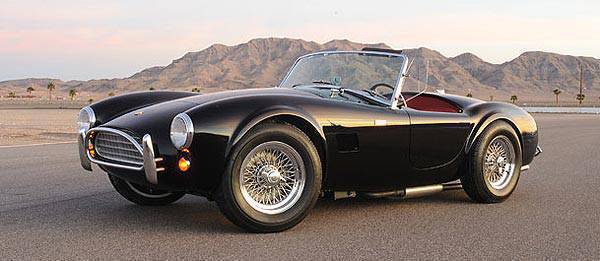 Shelby enthusiasts and dealers snapped up all 50 units of the 50th anniversary limited-edition street car Shelby Cobras in just 48 hours. Talk about fast.
"The strong demand for these cars proves that the Shelby Cobra is still as desirable and sought after today as it was 50 years ago," said John Luft, president of Shelby American. "People who didn't have the opportunity to buy one in the 1960s jumped at the chance to own one of these very special collectors's edition Shelbys. Although the entire factory allocation has been spoken for, a few of these anniversary cars are still available from our Shelby Cobra dealers who seized the opportunity and bought multiple cars."
Shelby American stopped manufacturing the original Cobra in 1965. In 1996, Carroll Shelby returned it to the streets as the CSX8000 continuation series Shelby Cobra with modern safety and performance improvements without sacrificing its originality. The leaf spring suspension has been retained, for example, although it's been upgraded to contemporary standards.
Available in either aluminum or fiberglass bodies, today's Cobras can be ordered from an official Shelby Cobra dealer. With each car being built to order, the customer chooses the body color and stripe configuration before it is delivered as a rolling chassis minus the drivetrain. The customer or a dealer is then free to install in the car the drivetrain of their choice.
Continue reading below ↓
Recommended Videos
Now, imagine putting a Subaru WRX STI's drivetrain in the body of one of these Shelby Cobras…