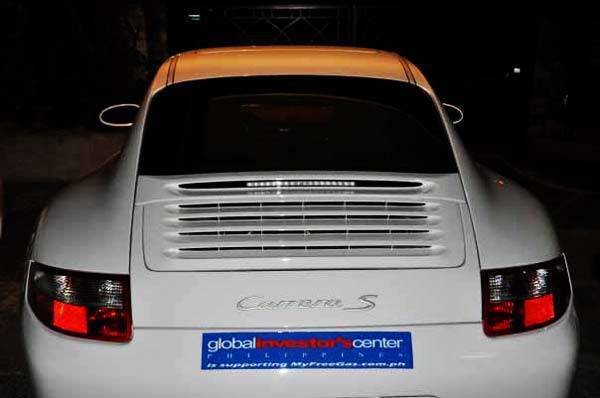 A new company hopes to make a difference in the world of cars and advertising by offering free gas to motorists.
MyFreeGas, owned by race car driver Doby Atiliano, gives out P1,000 worth of fuel to motorists who agree to put an advertiser's sticker measuring 20 inches wide and 3.5 inches tall to their car.
Atiliano said he got the MyFreeGas idea last year when an oil company offered him fuel which he could use for racing. In exchange, he had to carry the brand around the racetrack through a sticker attached to his car.
"I'm just one person. Imagine the exposure a company could get if there are many motorists carrying the brand," Atiliano said.
MyFreeGas was conceptualized in September 2009 and started rolling in February. At least 5,000 cars are now carrying stickers of companies advertising via MyFreeGas.
To sign up for free gas, one has to register via MyFreeGas.com.ph and wait for a call or email from one of the website's representatives.
ADVERTISEMENT - CONTINUE READING BELOW ↓
Once approved, a car owner needs to bring his car to a Rapide shop, show his confirmation serial code and have the sticker placed on the car.
A representative from Rapide will take a photo of the car with the advertiser's sticker. Advertisers currently working with MyFreeGas include Doctor J, Kohl Industries, and the Colayco Foundation for Education.
To claim the free gas, the car with the sticker must run at least 300 kilometers a month. The contract is renewed every month.
Are you willing to change the face of your car for P1,000 worth of free gas every month?