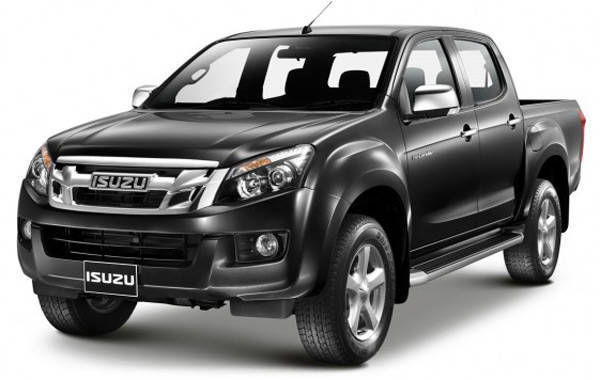 The all-new Isuzu D-Max has been available in Thailand since October 2011, and yet we here in the Philippines still haven't had a glimpse of its shadow. And we probably won't until the end of this year, if the calculations of a high-ranking Isuzu Philippines Corporation executive are correct.
IPC senior vice president Arthur Balmadrid told TopGear.com.ph over the weekend that our market would likely get the all-new version of the best-selling pickup in the fourth quarter of the year. "The new D-Max will probably arrive around October this year," said Balmadrid.
The Isuzu executive cited two reasons as to why they still haven't launched the all-new D-Max. First is that the demand for this pickup remains very robust in Thailand, the pickup capital of Asia. Second is that, because of this strong demand in Thailand, the first wave of D-Max production has been completely dedicated to right-hand-drive units. As a result, RHD markets like Australia are getting the new pickup ahead of us.
Balmadrid also revealed that IPC would be able to price the new D-Max more competitively than its twin model, the Chevrolet Colorado, by virtue of having a much bigger sales volume.
Now, the current Philippine-market D-Max is being assembled at IPC's manufacturing facility in Biñan, Laguna. Where will the new-generation model be made?
Continue reading below ↓
Recommended Videos
"We are really hoping that we will still be able to assemble the new D-Max here," shared Balmadrid. "That will depend on whether the government extends tax breaks to Philippine-assembled vehicles, and there's a good chance of that happening."
At present, it is now cheaper to import completely built-up (CBU) units than to assemble vehicles in the country, due in large part to tax exemptions afforded by free-trade agreements between the Philippines and our ASEAN neighbors. If the government doesn't level the playing field for those who have manufacturing plants here, Balmadrid said these automakers could be left with no choice but to just bring in CBU units.
The Philippine auto industry is proposing to government that local contents used in the manufacture of vehicles no longer be levied an excise tax, which should significantly lower their prices.
Let's cross our fingers, then, that Malacañang will approve and that the all-new D-Max will still be assembled in Laguna.