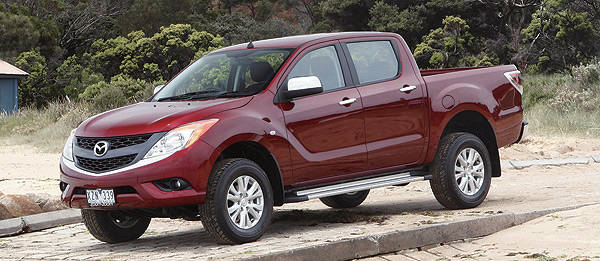 July 2012 is a special time for pickup truck buyers as we've received word that the all-new Mazda BT-50 will officially go on sale tomorrow, July 20--just two weeks after Chevrolet and Ford launched the Colorado and the Ranger, respectively.
While the Japanese carmaker reportedly won't allow its Philippine subsidiary to give out the prices of the BT-50 variants prior to the trucks going on sale, our source from within Mazda Philippines shared that the prices are now available with their dealers.
We checked with Mazda Greenhills and this is what we found: The entry-level 2.2-liter 4x2 model with manual transmission will retail for P1.3 million, while its automatic slushbox-equipped variant will go for P1.35 million. As for the range-topping model with the 3.2-liter, 197hp engine, it will sell for P1.49 million.
Could the brawny output of its 3.2-liter engine convince you to go for the all-new BT-50 despite its polarizing look, or would you rather wait for a year until the more masculine Ranger gets the same engine?
Like we said, the pickup truck war has become more interesting.
Continue reading below ↓
Recommended Videos