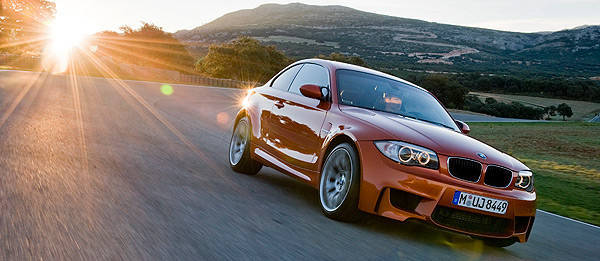 German car magazine Sport Auto recently ran the BMW 1-Series M Coupe around the famed Nurburgring circuit in eight minutes and 15 seconds. While it's still impressive, it's still three seconds slower than what Skiddmark.com claimed in December the car was capable of doing.

According to BMWBlog.com, behind the wheel was Sport Auto's editor-in-chief and frequent Nurburgring driver, Horst von Saurma. Von Saurma reportedly pushed the 1M to its limit to achieve the time which, according to Sport Auto, is 10 seconds slower than the current-generation M3 yet seven seconds faster than the previous-generation M3.
At the Hockenheim race track, Sport Auto reportedly clocked the 1M at one minute and 14.1 seconds; 0.1 second faster than the current-generation M3 that's been equipped with a dual-clutch transmission.
As impressive as the times of the 1M might be, Sport Auto criticized the car's suspension setup, calling it too hard for the Nurburgring's Nordschleife circuit and for day-to-day driving yet perfect for the asphalt track of Hockenheim.
ADVERTISEMENT - CONTINUE READING BELOW ↓
At least we know the 1M's a good car for trackday weekends.
ADVERTISEMENT - CONTINUE READING BELOW ↓
Recommended Videos