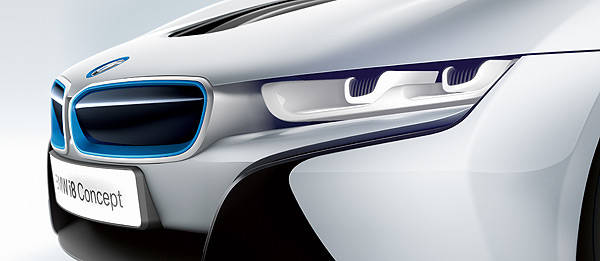 Full LED headlights may soon be passé as BMW is now working on using laser light to serve as a car's headlight. The German carmaker is hoping to introduce it as a pioneering technology for series production within a few years.
"Laser light could... facilitate entirely new light functions for even more safety and comfort, and at the same time contribute significantly through its higher degree of efficiency toward a saving in energy and fuel respectively," BMW said in a statement.
According to BMW, laser lighting can produce a near-parallel beam with an intensity a thousand times brighter than that of conventional LEDs. In addition, the size of laser diodes is 100 times smaller than the smallest, square-shaped cells used in conventional LED lighting. Although BMW claims it has no plan to radically reduce the size of its vehicles' headlights, it is theoretically possible. As the carmaker hopes to retain the conventional surface area dimensions of its headlights--an important element in the styling of a BMW--it will instead use the size advantage to reduce the depth of the headlight unit, and "open up new possibilities for headlight positioning and body styling."
Another benefit of using laser lighting is its inherent efficiency as it consumes less than half the power required by LED headlights.
Continue reading below ↓
Recommended Videos
BMW is hoping to introduce the laser lighting technology with its i sub-brand with the BMW i8 Concept serving as the platform where the technology will first be demonstrated.