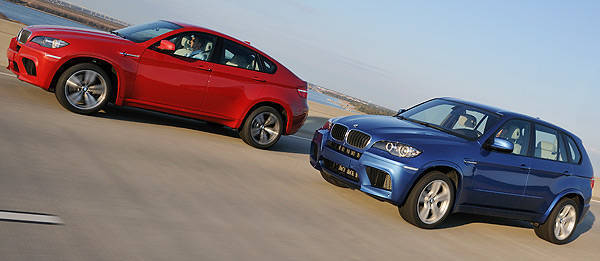 Local owners of M-badged BMW cars and fans of BMW's tuning arm now have a reason to celebrate as Autohaus BMW in Libis, Quezon City, officially becomes a BMW M certified dealership.
Though BMW M automobiles are offered by all authorized BMW dealers in the country, a BMW M certified dealer has a specially designed BMW M showroom that has "a dynamic atmosphere where you can discover M automobiles down to the finest detail" as well as trained experts to service M-badged BMW vehicles.
Perhaps what's more important, though, is that BMW M vehicles are now readily available for new-car buyers.
"People who are looking to buy BMW M vehicles no longer have to wait for their cars to be ordered and shipped from Germany as M certified dealers should ideally have stocks of M vehicles on hand," said Pauline Gonzales of Asian Carmakers Corporation's corporate communications department. ACC is the exclusive distributor of BMW vehicles in the Philippines.
On the off chance that Autohaus BMW doesn't have a particular BMW M model finished in a specific trim that a customer wants, the turnaround time from placing an order to it being delivered to the customer would be a month and a half.
Continue reading below ↓
Recommended Videos
"That's the ideal time frame. Of course, it all depends on the availability of units as some markets--like the United States--will always be the first to get the units that are in demand," explained Gonzales.
For its initial salvo, the Autohaus BMW M dealership is offering the X5M and the X6M, the first all-wheel-drive models to offer "the supreme performance, dynamic driving features, athletic design, and premium quality of a typical BMW M car."
Both the X5M and the X6M--which were on the cover of Top Gear Philippines' January/February 2011 issue--are powered by BMW's newly developed 4.4-liter M TwinPower turbo V8 that delivers 555hp. The engine is unique in that it's the world's first power unit to be equipped with a common exhaust manifold encompassing both rows of cylinders and featuring "twin scroll twin turbo" technology.
As for the 1-Series M Coupe that our associate features editor Dinzo Tabamo considers his "new dream car," Gonzales said that it would arrive by the third quarter of this year.
[gallery]924[gallery]