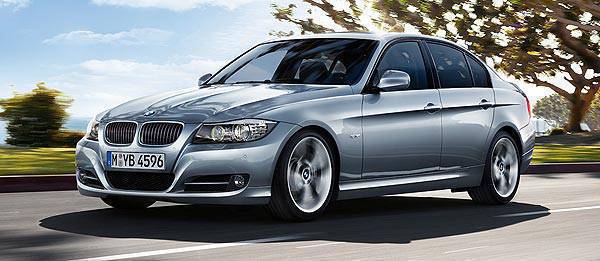 Asian Carmakers Corp. is giving buyers of the 1-Series and 3-Series variants a history lesson on the BMW brand by automatically flying them off to Munich, Germany after completing their purchase.
By simply buying a BMW 3-Series, the new-car owner is entitled to a roundtrip airfare, hotel accommodations, and tickets plus a guided tour at the BMW Welt and the BMW Museum. Too bad the experience is not made for sharing as the package is only for one.
The BMW Welt is the German carmaker's automobile delivery center and the core of BMW's customer experience as it shows the current range of BMW cars and motorcycles. It's also the distribution center for BMW vehicles, particularly for those that have been custom ordered. The BMW Museum, meanwhile, brings the brand's heritage to life by showcasing its technological developments throughout the company's history. Also on display are various engines, aircraft, motorcycles, vehicles and concept studies developed by BMW through the years.
Continue reading below ↓
Recommended Videos
"Owning a BMW does not only mean our customers enjoy Sheer Driving Pleasure but also, we want to give them the chance to see the world of BMW from the development of the brand since the beginning, to the present, and beyond," said Jay Cruz, sales director of Asian Carmakers, the exclusive distributor of BMW cars and motorcycles in the Philippines.
The promo runs until July 31.