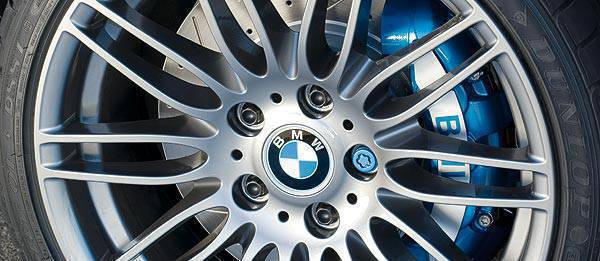 BMW is recalling nearly 354,000 cars globally after a routine vehicle servicing revealed a power braking system problem in some BMW models.
The recall reportedly affects 348,000 V8- and V12-powered BMW 5-Series, 6-Series, and 7-Series vehicles, and 5,800 Rolls-Royce models manufactured between July 2001 and November 2009.
A leak may develop in the power braking system of the affected cars which could potentially cause a vacuum loss and reduce its performance, the BBC said in a report quoting a statement from the German carmaker. The report added that mechanical braking is still available to slow and stop the vehicle, and that no accident or injury has been attributed to the braking system issue.
Asian Carmakers Corp., the authorized distributor of BMW vehicles in the country, is currently coordinating with the BMW headquarters to determine the steps it needs to take to comply with the global recall.
"At this point in time, our Headquarters is evaluating the number of affected units in the Philippines and the procedures for a proactive technical service campaign in countries outside the US," Asian Carmakers said in a statement. "We are closely monitoring the situation and are prepared to implement the technical solution that has already been found."
Continue reading below ↓
Recommended Videos
The recall is the latest blow to the BMW Group as the United States' National Highway Traffic Safety Administration recently started investigating a possible steering failure in 2004- and 2005-model Mini Cooper units.