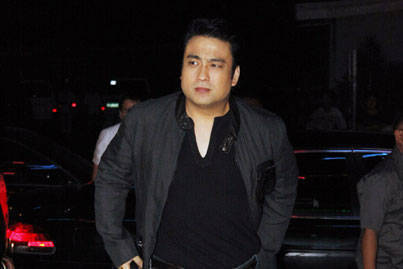 Senator Ramon "Bong" Revilla Jr. has snagged a new role!

Aside from being an actor, legislator, and currently the avenger of women-caught-on-camera-doing-the-deed-with-someone-else's-man, Revilla has taken on the role of a road safety advocate.

Revilla, an avid motorcycle rider, was recently tapped by Suzuki Philippines as its brand and advocacy ambassador.

"As a young, dynamic legislator, Senator Bong is a hero to millions of Filipino youth. He is the perfect role model to lead Suzuki's vision of an exciting way of life. Through his support, we can enhance riding safety among motorcycle riders," Suzuki Philippines president Satoshi Uchida said.

As the face of Suzuki's advocacy, Revilla will be riding a new four-stroke twin-cam 1800cc 2009 Suzuki Intruder M1800 R racing superbike. This is a step towards Suzuki's goal of bringing big bikes to the Philippines.

Revilla will be promoting Suzuki's S.A.F.E advocacy, which stands for its "safe, active, fashionable, and easy-to-use" products, through a nationwide publicity campaign on road safety.
Continue reading below ↓
Recommended Videos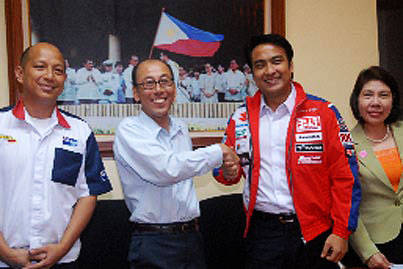 From left: Suzuki senior marketing manager Benedict Arreola, Suzuki president Satoshi Uchida, Senator Ramon 'Bong' Revilla, and Suzuki general manager for finance and administration Catalina Calderon.