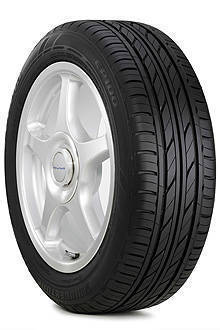 Philippine Allied Enterprises Corporation (PAEC), the exclusive distributor of Bridgestone tires in the Philippines, has launched a new line of eco-friendly tires known as Ecopia.
According to PAEC, Ecopia is a fusion of the words 'Ecology' and 'Utopia' and that it "represents Bridgestone's Eco Activity worldwide." The product reportedly helps the environment by reducing the tires' rolling resistance by 20 to 50 percent, thereby enhancing the car's fuel efficiency and reducing its production of harmful carbon dioxide emissions. And yet, the tires' wet-weather performance is equivalent to that of the brand's B250 rollers.
"Now you can enjoy superior performance and superior levels of safety without compromising the environment," said Mark Tagle, external vice president and general manager of PAEC. "Bridgestone has been continuously aligning all its efforts toward minimizing the impact of motoring on the environment and promoting more sustainable solutions in the industry, in all aspects--production, services and operations. More than these, the brand also helps promote the importance of nature and puts a significant amount of time and effort into projects that help preserve and recover nature. We, as the exclusive distributors, share and affirm this commitment."
Tagle added that the eco-technology behind Bridgestone's Ecopia tires is also being applied to the tiremaker's other tires like the Potenza S001 and RE002, the Turanza GR 90 tires, and the Dueler D697.
Continue reading below ↓
Recommended Videos
To mark the launch, PAEC launched its tree-planting project by sponsoring one hectare of the La Mesa Watershed, which can accommodate up to 400 trees, for the next three years. In addition, for every Ecopia tire purchased after the launch, PAEC will match it by planting one seedling in the eco-park.