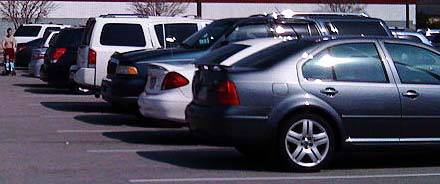 The Philippine car industry is on a roll and the Chamber of Automotive Manufacturers in the Philippines, Inc. (CAMPI) has upgraded its sales forecast for a second time this year on the back of improved consumer and business confidence.
Latest data from the joint CAMPI and Truck Manufacturers Association (TMA) report showed the industry is now expecting to sell 165,000 units of vehicles by the end of the year, 25 percent higher than the number of vehicles sold in 2009.
CAMPI president Elizabeth Lee said the industry is benefiting from higher overseas Filipino workers' remittances, which have been boosting consumers' ability to buy new vehicles. Lee also noted that the launch of new models and the availability of products which are in demand--including sport-utility vehicles, pickup trucks and vans--have also helped boost sales in the past seven months.
The industry is also getting help from financial institutions who have been aggressively packaging their products to make car-buying more appealing to consumers via various payment schemes.
ADVERTISEMENT - CONTINUE READING BELOW ↓
The Philippine automotive industry started 2010 with a four-percent growth forecast over last year's sale of 132,444 units. CAMPI revised its sales growth forecast to 11 percent in June with a target of 147,000 units.
CAMPI and TMA data released last week showed the industry has already sold 98,119 units from January to July this year, 37.2 percent higher than the sales made in the same period in 2009. The group needs to sell only 66,881 units to meet its updated 2010 target.
"Based on the seven-month trajectory, the numbers will have to be revised," Lee said in a text message sent to TopGear.com.ph.
Just before CAMPI released its latest sales and target figures, industry leader Toyota Motor Philippines Corp. already revealed it has revised its growth target in 2010 to 23.4 percent from the previous target of eight percent. Toyota is now looking at full-year sales reaching 57,000 units. Other carmakers have yet to disclose revisions in sales target.
ADVERTISEMENT - CONTINUE READING BELOW ↓
Recommended Videos
Want to know more about the newest cars in the Philippine automotive scene? Click the links below.