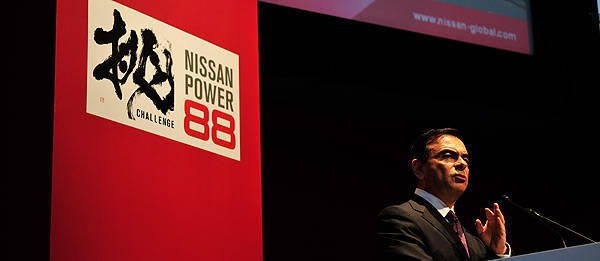 Renault-Nissan chief executive Carlos Ghosn believes 2012 will be a record sales year for the global car industry provided that the global economic crisis is managed.
"Unless there is economic armageddon and you see a Lehman-style crisis, a huge surprise, I can tell you that 2012 will be another record year for the car industry no matter what Europe does," AutoNews.com reported Ghosn as saying at an event in Portugal last October 28. "2011 is already a record year in sales, no matter what happens for the next two months, it is going to be much higher than 2010."
According to Ghosn, the growth in emerging markets led by Brazil, Russia, India and China will push 2012's sales past 2011's already record-breaking sales. To help push 2012's sales further are other countries in Latin America and the Middle East which are also registering solid numbers.
Do you share Ghosn's optimism for 2012 or do you think it's rubbish as the world, according to the Mayan calendar, is expected to end next year? Let us know what you think through the comment box below.
Continue reading below ↓
Recommended Videos