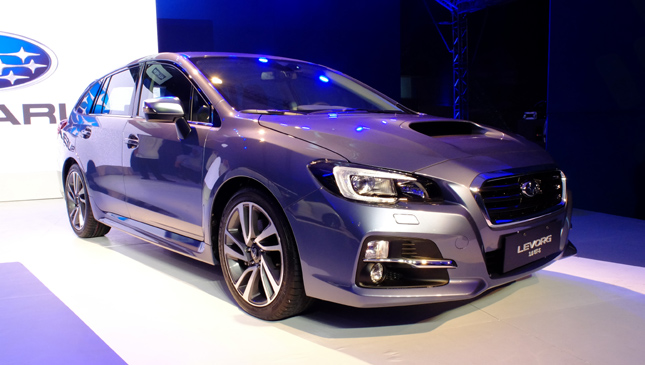 Priorities--the bane to many a car lover's happiness. At some point in our lives, we are faced with a rapidly growing list of these. Maybe it's the spouse, the kids or the retirement fund. But whatever the case, hitting that wall hurts like hell. God forbid the day arrives when we'll have to choose a dull mom-mobile over our dream machine.
Thankfully, it seems we may have found a middle ground for gearheads caught in the precarious situation of deciding between practicality and fun. The Subaru Levorg is an enticing combination of the Japanese carmaker's sporty character and the family-centric functionality of a wagon. The vehicle was launched last month at an event held by Motor Image Pilipinas in Capitol Commons (a few stone's throws from our office). And we have to say the two units on display were stunners from whichever way you looked at them.
Don't believe us? Check out these images of the Levorg from the launch. We won't blame you if you find yourself suddenly drooling over what is essentially a family-hauler.
Photos by Drei Laurel
Continue reading below ↓
Recommended Videos