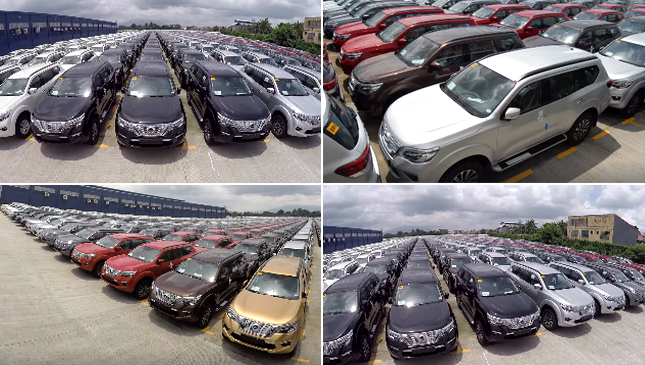 Did you place an order for the Nissan Terra? If yes, then we have some good news for you.
The first batch of the Japanese carmaker's recently-launched entry into the local midsize SUV arena has arrived, and the units might already be making their way to dealerships as we speak.
Nissan Philippines made the announcement over social media last week, showing off photos of the inaugural Terra units parked at the port, awaiting shipment.
"They have arrived," Nissan's Facebook post reads. "The first batch of the all-new Nissan Terra units are here ready to be shipped to dealerships," it continues.
Continue reading below ↓
Recommended Videos
We'be been in the Terra's driver's seat, and have to say it has a very stable ride and pretty impressive driving dynamics. You can check out its prices here.
The Navara-based Nissan Terra is carrying a lot of weight on its shoulders. Not only is the vehicle the manufacturer's first modern foray into the midsize SUV segment, it's taking on the likes of the Isuzu MU-X, Ford Everest, and Toyota Fortuner--the country's best-selling model for 2017.
With competition like that, it's safe to say this Nissan is going to have its work cut out for it. Can it match the success of the above-mentioned nameplates? It looks like we're going to find out soon enough.