The Audi R8 is the subtle supercar no longer. To tempt you away from the likes of the McLaren 570S and the Mercedes-AMG GT R, this new, facelifted gen-2 model has so much front and rear grille going on, it's a wonder there was any space left to put the headlights. Angry, innit?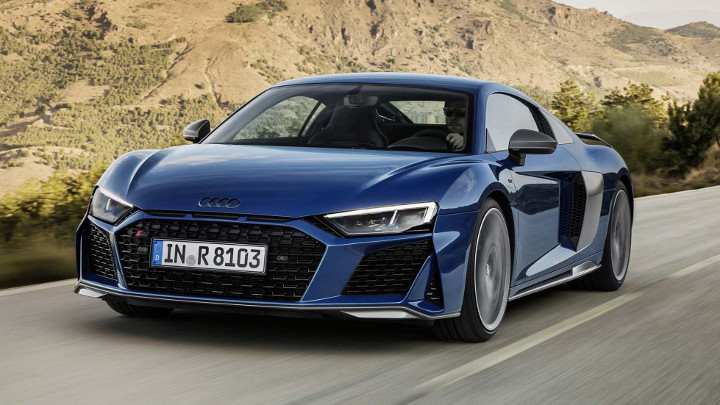 It's not just the extra intakes and fins up front, either. The R8's rear diffuser has invaded higher into the rear bumper, wrapping itself around much bigger oval tailpipes than the old oblong tunnels. The engine bay vent now stretches across the entire rear of the car. And the entire thing rides on spindlier 20-inch alloys, if you'd like them. Perhaps some Lamborghini DNA is seeping back across the German-Italian border...
Continue reading below ↓
Recommended Videos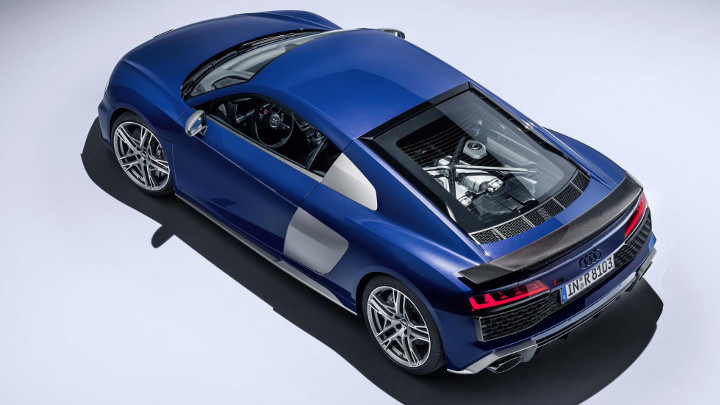 Giving the latest R8 the go-faster trousers to match its gurning gob is a useful power hike. It's still—mercifully—powered by a normally aspirated 5.2-liter V10, but power in the standard car has climbed from 533hp to 562hp—the same output as a McLaren 570S, albeit with less torque and a way better exhaust note. The coupe hits 100kph in 3.4sec, the heavier Spyder a tenth slower. And these are official Audi figures, don't forget, so you can expect the R8 to make the dash a tad quicker in real life…
The new R8 V10 Performance is quicker still. Yes, that's 'Performance,' not 'Plus'—the flagship R8, still identifiable by its fixed carbon-fiber wing, has a new name to go with its new teeth.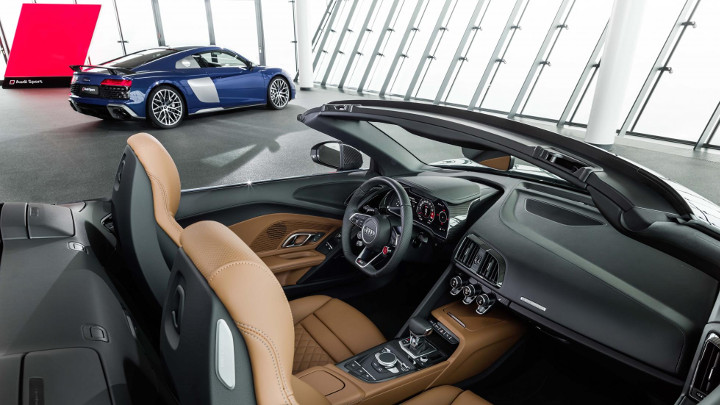 The range-topper's been tickled up from 602hp to 612hp, and gained 22Nm of torque, thanks to titanium valvetrain components. The hardtop hits 100kph in 3.1sec, and again, you're a tenth slower with the roofless version. They'll top out at 330kph and 328kph, respectively, but even the 'non-Performance' standard R8s will top 320kph these days.
Audi says it's retuned the optional 'dynamic' steering, which varies the amount of lock you need as the speed increases—hopefully to make it less horrible. The standard electric power steering has been breathed on, too. Audi has also fiddled with the Drive Select modes, so you'll notice more of a mood swing between Comfort, Auto, and Dynamic, not to mention the R8 Performance's dry, wet, and snow settings.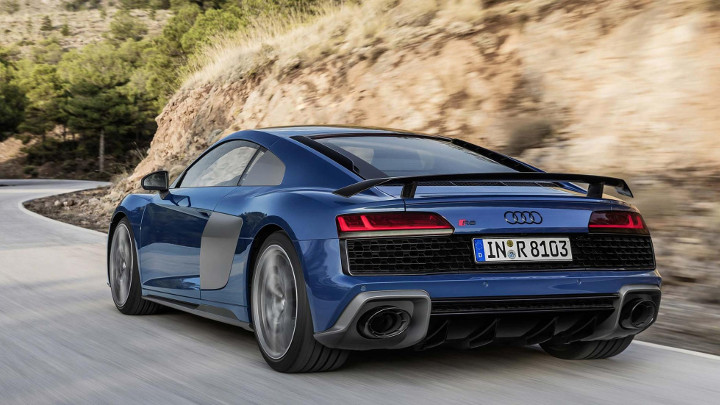 Apparently, tweaks to the ESC safety net have also shortened stopping distances—you'll pull up from 200kph five meters earlier than in the old R8. Best make sure those designer sunglasses are a good fit.
If you'd like to get even nerdier with your R8's handling, there's now an optional lightweight front anti-roll bar, fashioned from carbon fiber and aluminum. However, unless Audi has installed an ARB-viewing window in the front trunk, we'd imagine most buyers will save their money for the new paint finishes and alcantara trim inside.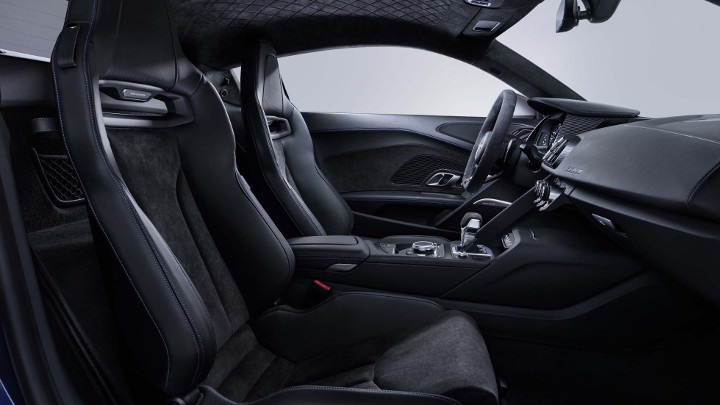 The new R8 family usurps the old, more subtle-looking version in early 2019, and tees up a similarly fine-tuned new Lambo Huracán soon, too. There'll still be no cheaper way into a naturally aspirated supercar than an R8, though, and the most grille for your money this side of a barbecue convention.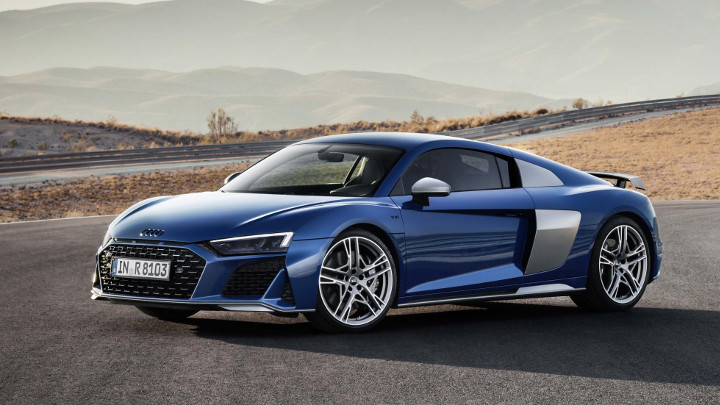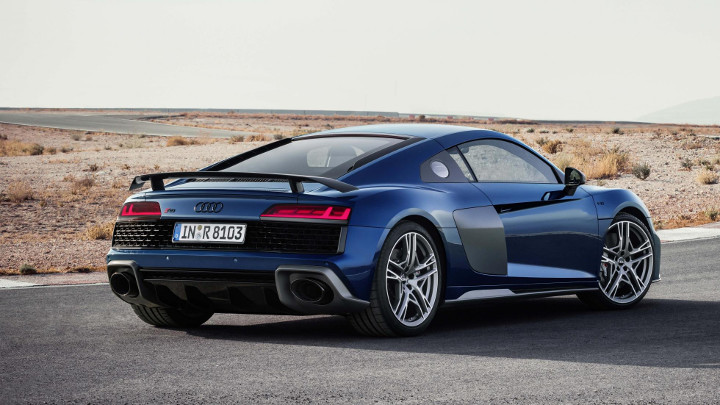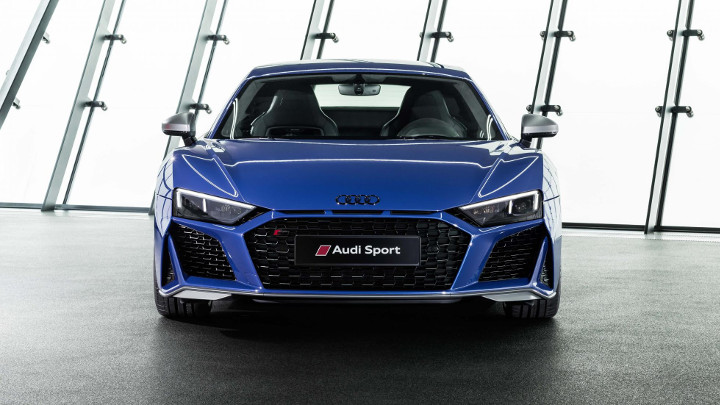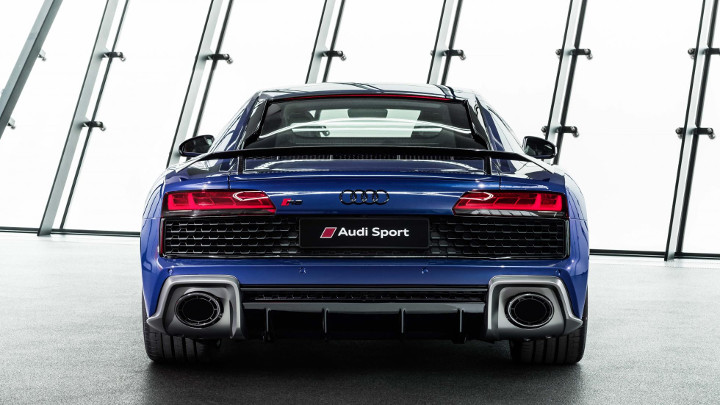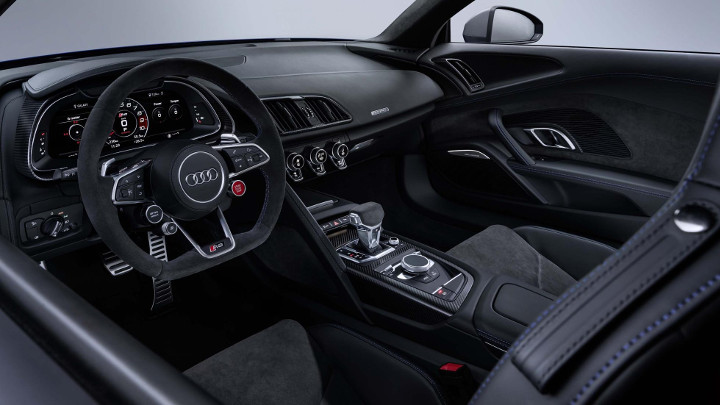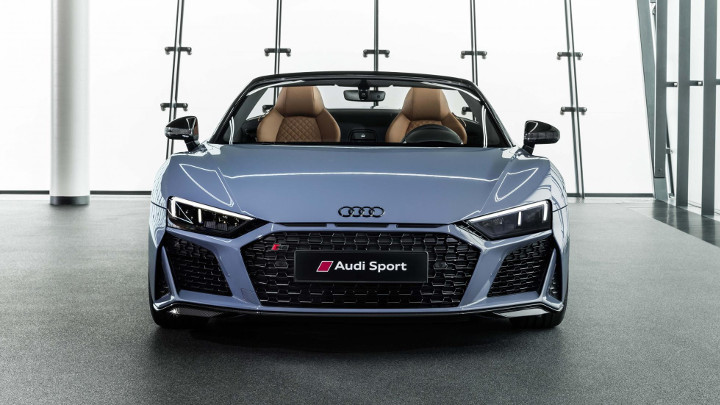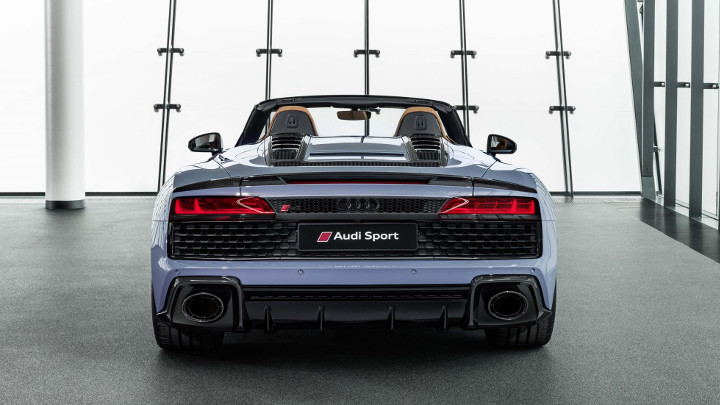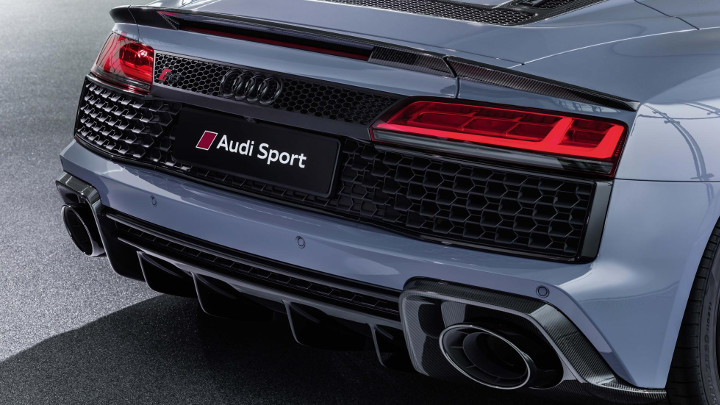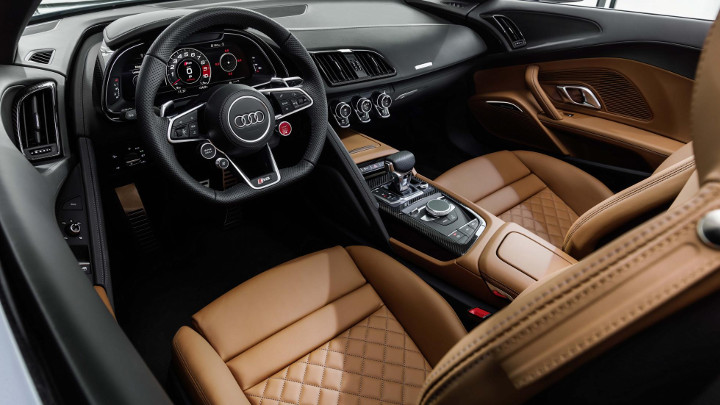 NOTE: This article first appeared on TopGear.com. Minor edits have been made.