Good news: the new Mini GP looks exactly as mad as we thought and indeed hoped it might.
It's those wheel arches, really. Made from thermoplastic and carbon-fiber-reinforced plastic recycled from the production of the BMW i3 and i8 (both of which use part-CFRP chassis), they mask a 40mm wider track. Then there's the spoiler...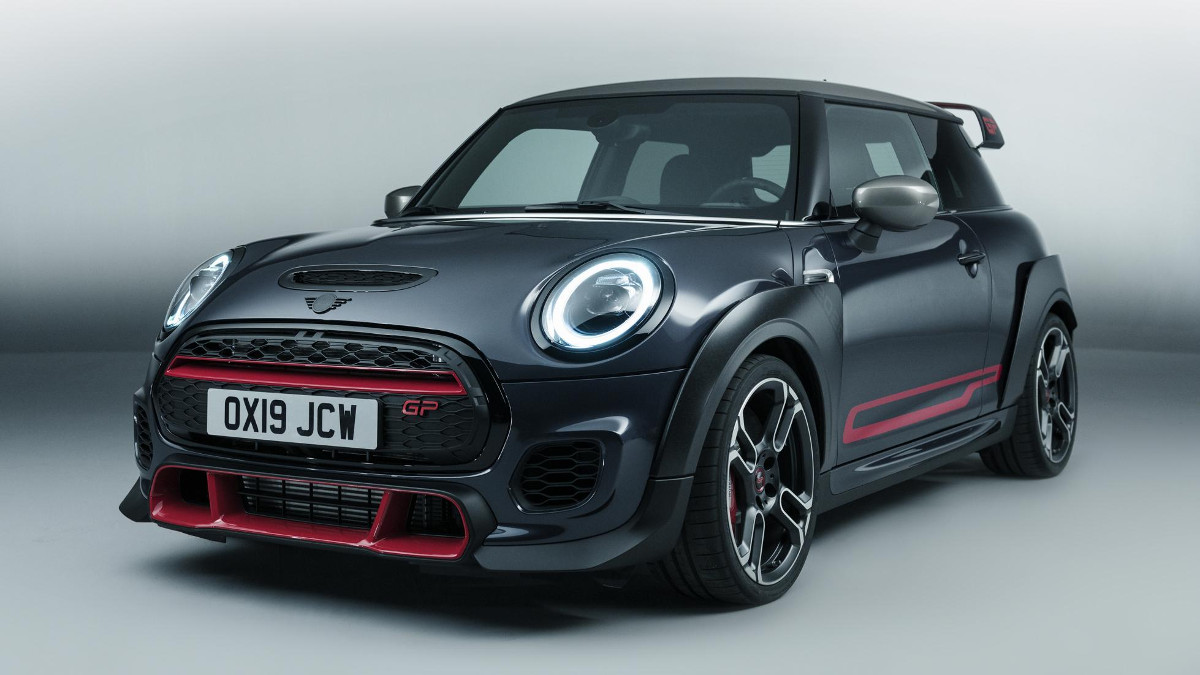 Mini boss Bernd Körber says the new GP isn't a car many of its owners will use every day. "For the majority, it is another car in a series of Minis they have bought as collectibles," he tells us at the car's launch. But the GP is no garage queen—in development, Mini clocked a sub-8min 'Ring time. "This is an extreme car that doesn't make any compromises," promises Körber.
Continue reading below ↓
Recommended Videos
Under the hood lives the 2.0-liter four-cylinder motor from the BMW M135i, which makes 302hp and 450Nm. It uses the same eight-speed automatic gearbox, too, only here, the power is sent exclusively to the front axle. The GP is therefore slightly slower from 0-100kph than the bigger and likely heavier (Mini hasn't said how much the GP weighs) M135i—5.2sec plays 4.8sec. Faster outright, though, with an unrestricted 264kph top speed. A mechanical locking diff helps transmit power through rubber to tarmac.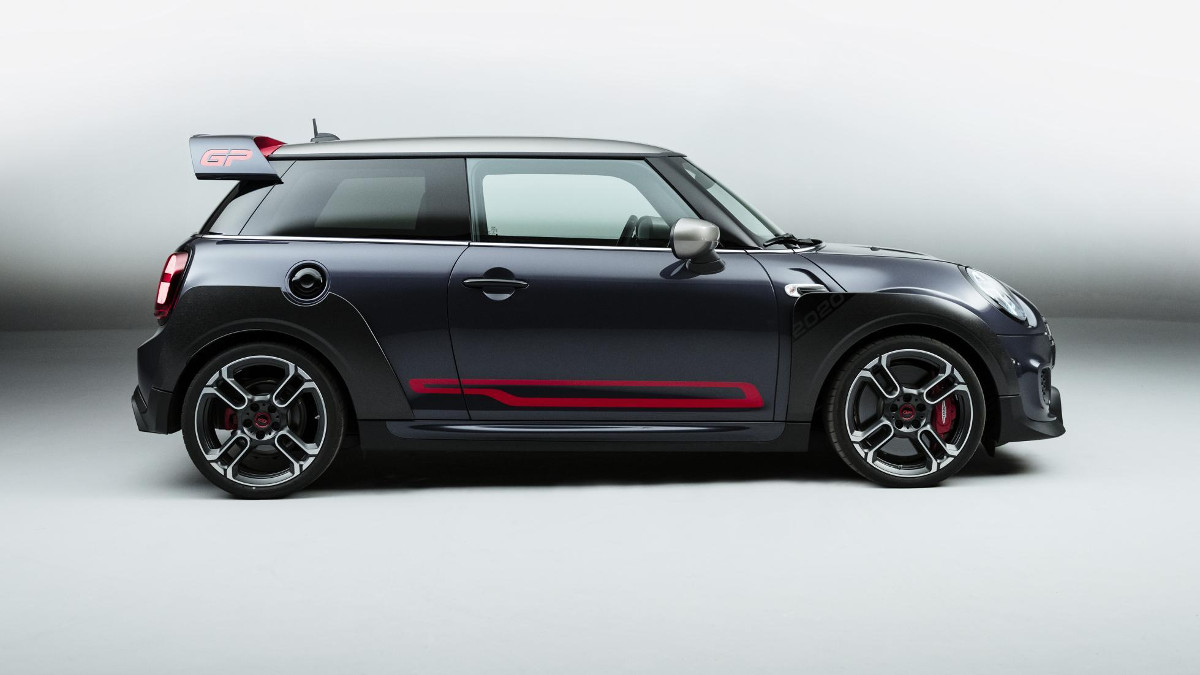 As well as the 40mm wider track, the GP rides 10mm lower than a normal Mini JCW on comprehensively overhauled suspension. Changes include specially tuned springs, new swivel bearings for more camber, stiffer bushings and bearings, and a strut brace.
Eighteen-inch alloy wheels that weigh less than 9kg each hide some very serious-looking brakes. The DSC, meanwhile, gets a special 'GP' mode that means the traction and stability controls won't rescue you until the very last second.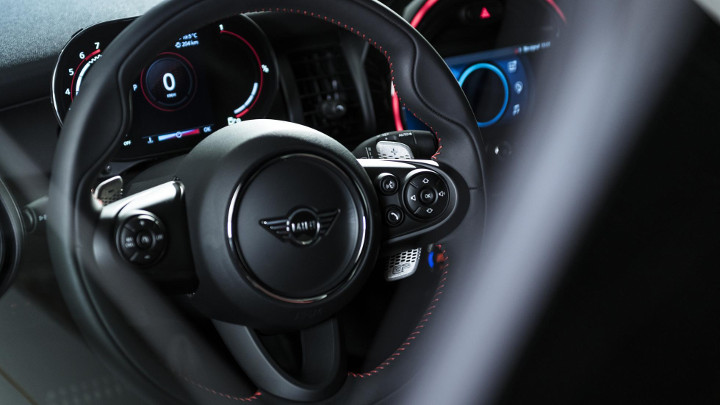 The major exterior modifications are obvious. But inside the changes are more subtle—well, until you notice the aluminum strut brace, and the fact that there are only two seats. The digital dials come from the Mini Electric, and some of the trim is 3D-printed. Like the paddle shifters on the steering wheel—they're made of aluminum and are much more satisfying to use than the little plastic paddles you get in lots of other cars.
Only 3,000 units will be built, costing almost £35,000 (around P2.3 million) each. You can order one right now, and the first deliveries are expected in 2020. Excited?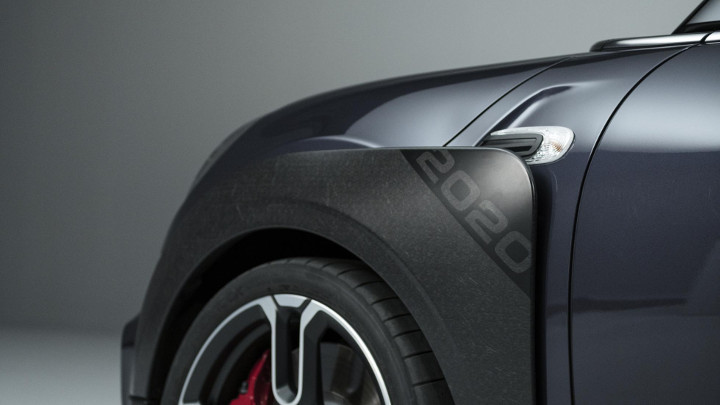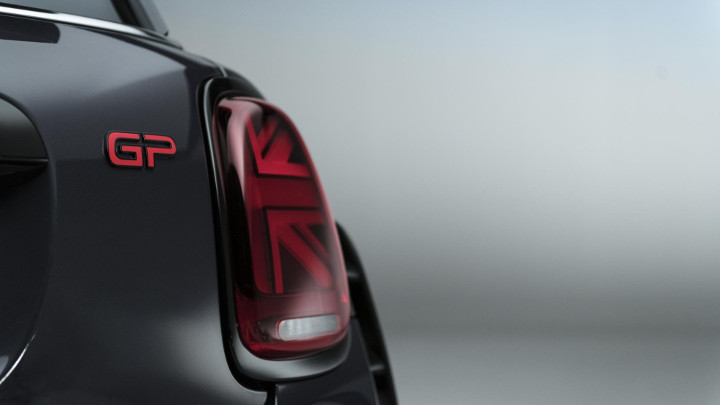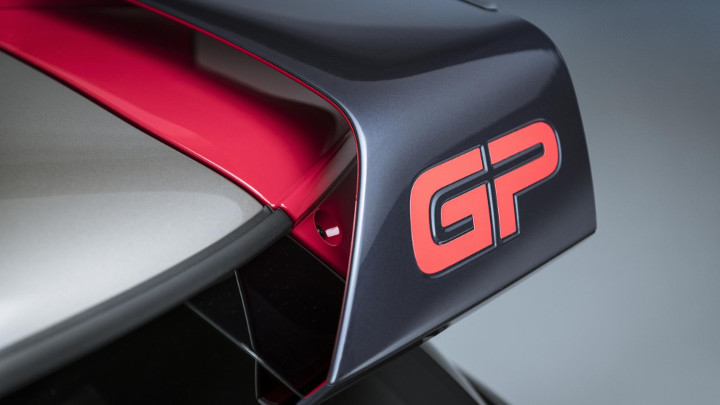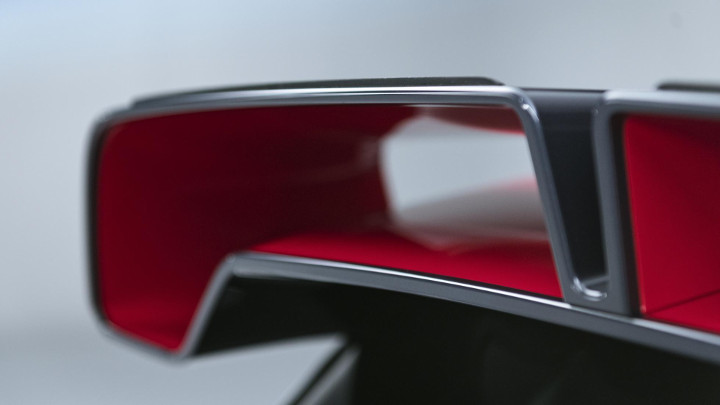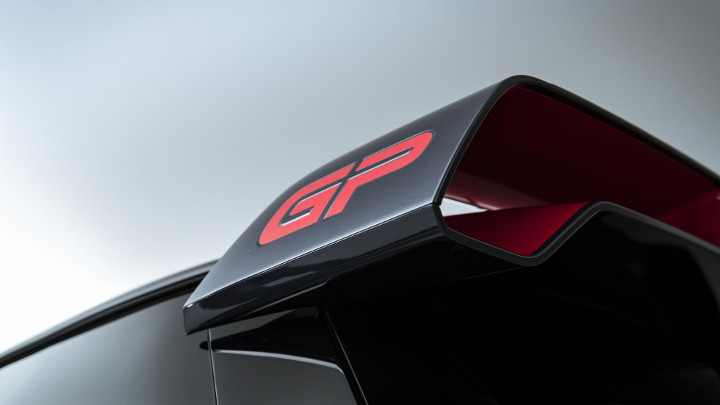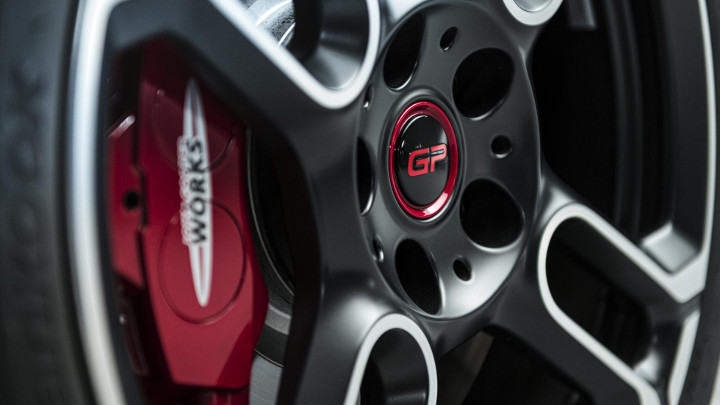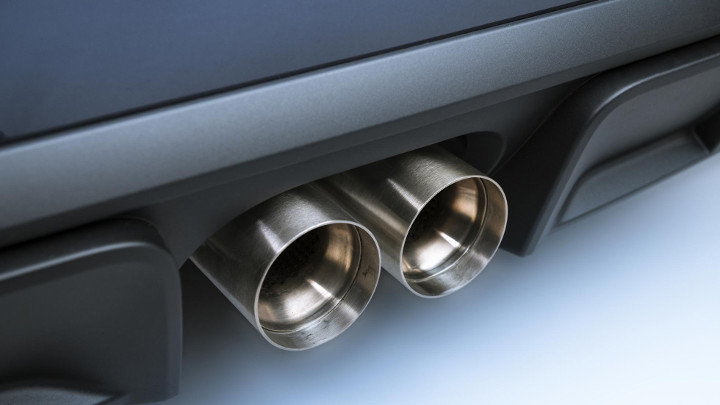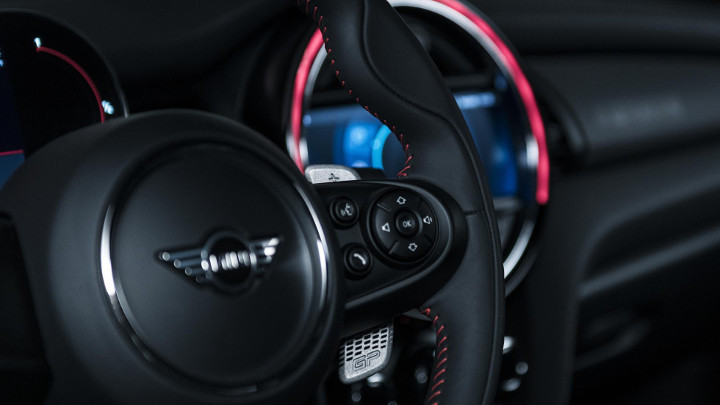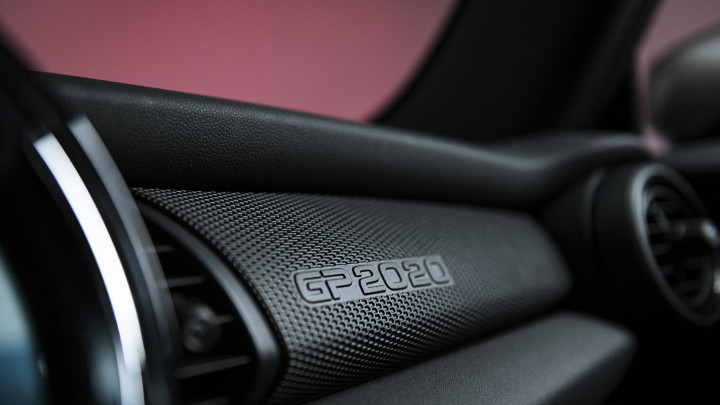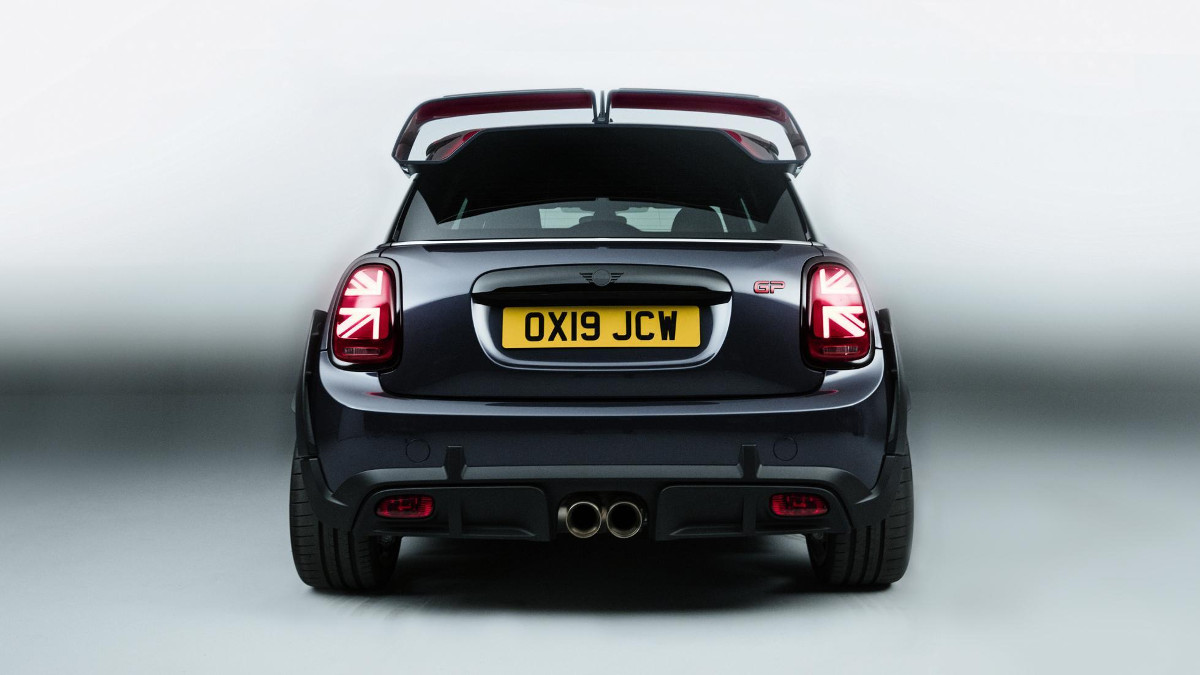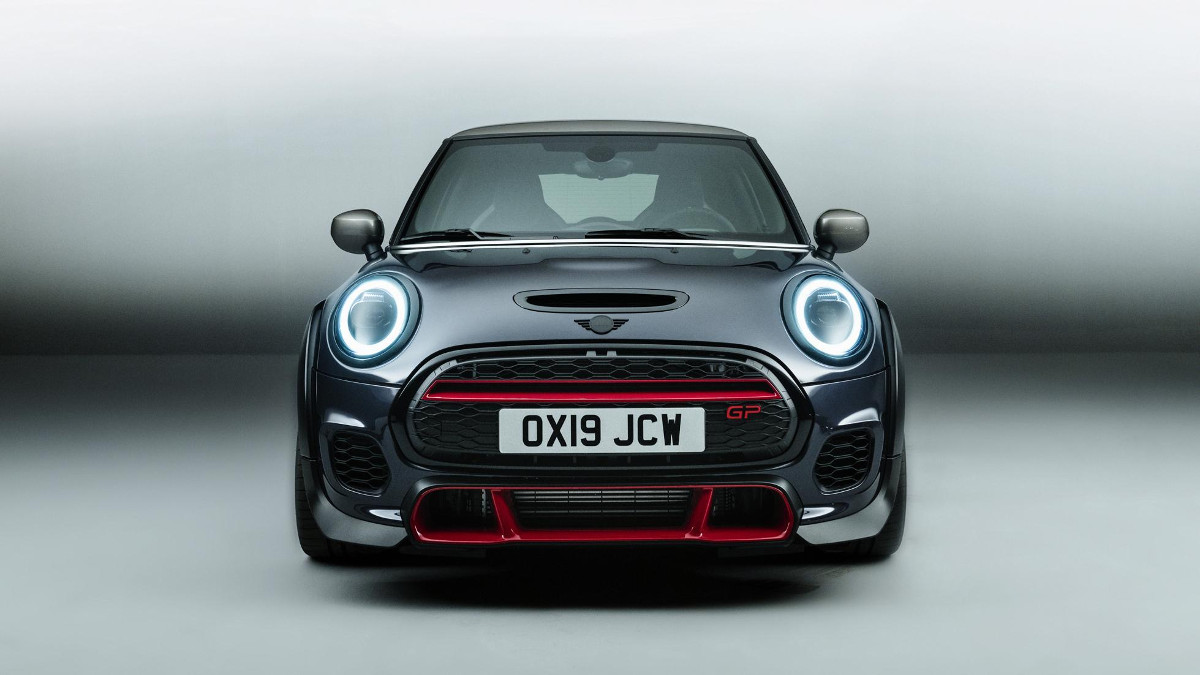 NOTE: This article first appeared on TopGear.com. Minor edits have been made.