In case you missed it, Jaguar Land Rover just electrified, literally, the Philippine premium automotive segment today. We saw the launches of the Jaguar I-Pace and the Range Rover plug-in hybrid EV (PHEV). We're already done taking a look at the Jaguar, so we're going to talk about the Range Rover this time around.
Well, contrary to what Coventry Motors' teaser suggested, there are actually two Range Rovers that have been launched: the PHEV models of the Range Rover and the Range Rover Sport. Both PHEVs are powered by the same setup with a 2.0-liter turbopetrol and an 85kW electric motor. The said setup is capable of 398hp and 640Nm of torque.
The new PHEVs also offer two separate driving modes: parallel hybrid and EV. The former is set by default and makes use of both the internal combustion engine and the battery-powered motor. It boasts a combined hybrid range of up to 700km and fuel consumption of about 36km/L.
Continue reading below ↓
Recommended Videos
With parallel hybrid operational, drivers can prevent the battery from dropping below a pre-selected level to optimize battery charge. They can also set a destination in the built-in navigation system, which will prompt the vehicle to analyze the selected route and intelligently utilize both the electric motor and the gasoline engine to maximize fuel economy for that certain trip.
The EV mode, on the other hand, allows the PHEV to operate using only the electric motor. The pure electric range of both vehicles is up to 50km on one full charge. Charging time, on the other hand, takes 2 hours and 45 minutes using a 7kW wall charger that comes as standard.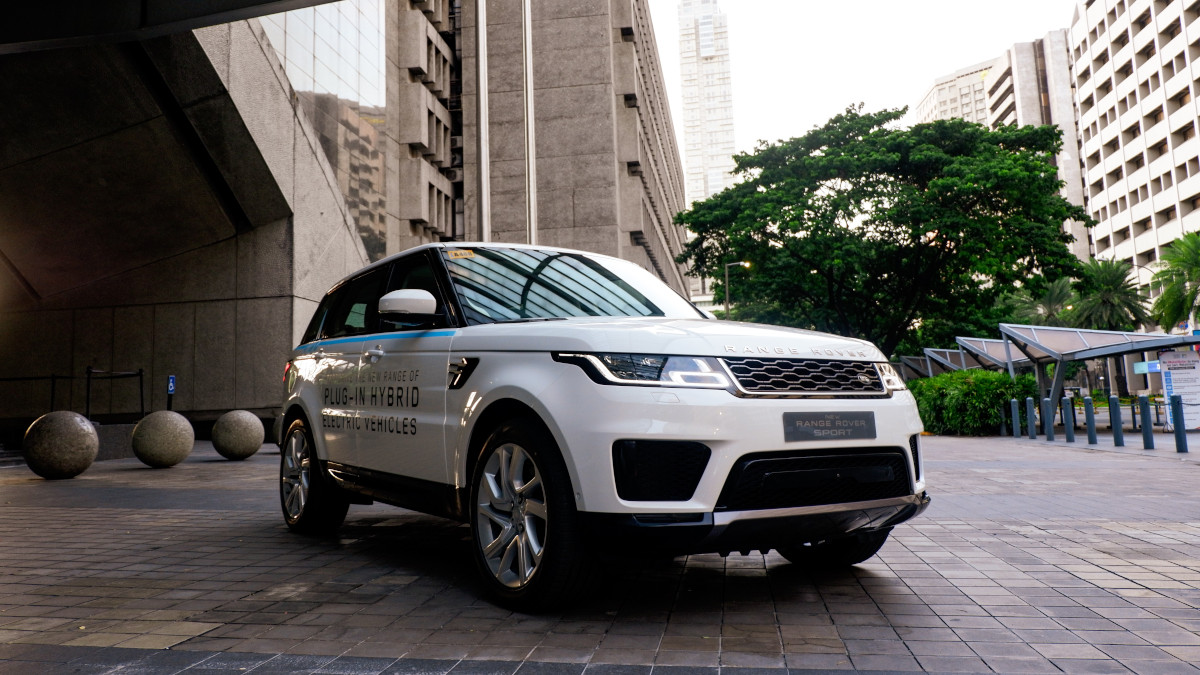 As for its pricing, the Range Rover Sport PHEV is now available at P9,490,000. Meanwhile, the Range Rover PHEV can be had with a standard wheelbase for P11,990,000 (Vogue) or a long wheelbase for P15,190,000 (Autobiography). All models can be had with an extra charger for an additional P105,000 and are covered by Jaguar Land Rover's eight-year, 160,000km, and 70% health state warranty.
What do you think of the arrival of these new PHEVs along with the Jaguar I-Pace?