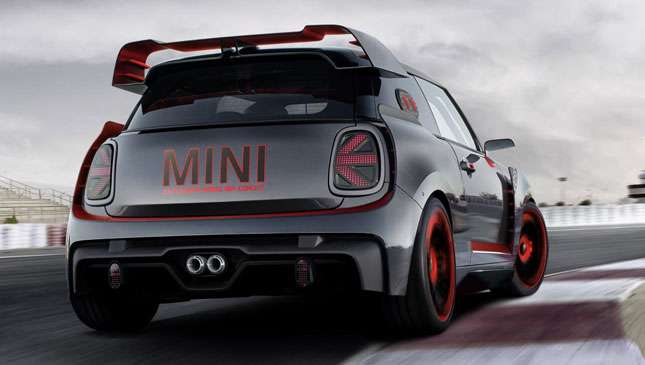 Usually, Mini waits right until the end of its hatchback's life before it unleashes a GP version. More power, no back seats, not cheap. However, Mini has been unable to contain itself this time, so it's turned the current Mini into a John Cooper Works GP concept. And it looks utterly barmy.
Ever wondered what the lovechild of a BMW i8 and Mini Cooper would look like? Gape at the GP concept's flying buttresses and louvred wheel arches and wonder no more. Then marvel at the loop-the-loop rear wing, and the race car-spec diffuser. All of the bodywork mods are carbon-fiber too, so it conforms to the commandment that a Mini GP ought to weigh less than its own key fob.
Continue reading below ↓
Recommended Videos
Up front, there's an enormous grille—Audi, are you watching this? Because the GP's a concept, there's no numerical juiciness thrown in, so we don't know what engine it's intended to use, or the power output. Lots, presumably, given the amount of cooling going on. The standard Mini JCW delivers a rorty 218hp, so it's not beyond the realms of silliness that a production-spec GP could go beyond 240hp, or 250hp…
Really, this is a concept all about the details. The Union Jack motif taillights. The '59' race number, nodding to the original Mini's 1959 debut. Inside, touch-sensitive controls adjust the suspension stiffness, gearshifting is controlled by paddles, there's an aluminum roll cage in place of rear seats, and the fabrics are created using '3D knitting'. As opposed to the two-dimensional cartoon cardigans your grandma used to knit.
Mainly, we can't get over that aero. Minis are supposed to be cute and kinda boxy, so the idea of one cleaving the air and bending it to its will is about as alien as a thatched roof made out of carbon fiber. Old school ideas, new school thinking. Do you like it, or should any production Mini GP revert to the quaint and traditional? Comments below, as ever, please…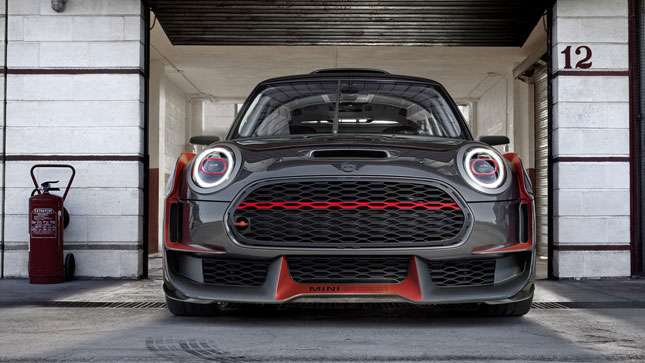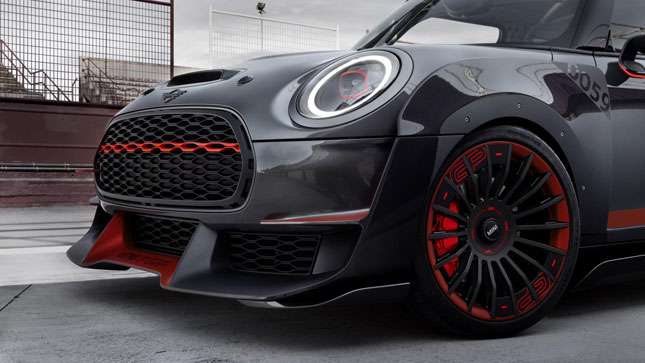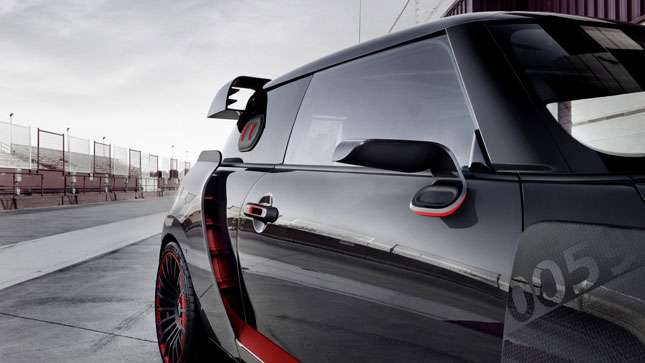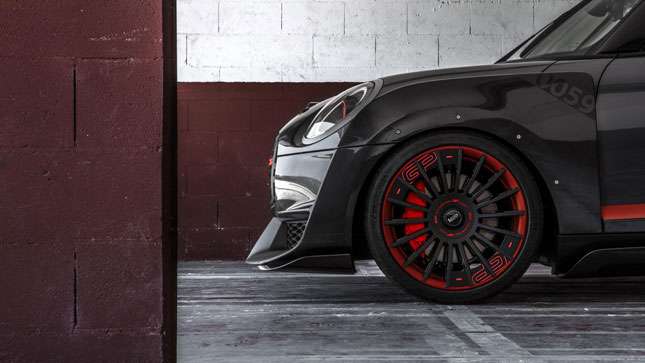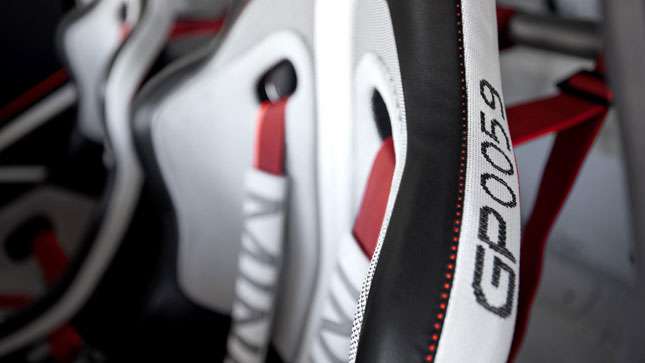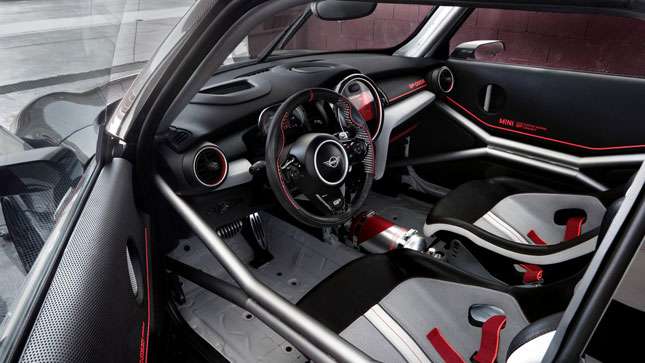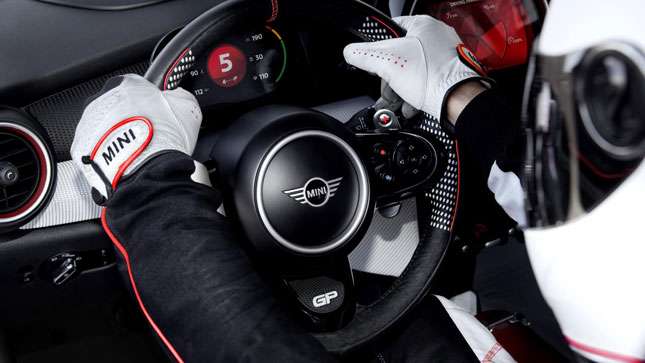 NOTE: This article first appeared on TopGear.com. Minor edits have been made.