In case you hadn't heard, 2019 marks the 70th birthday of Abarth. And for a company that has transformed the Fiat 500 into a multitude of special editions in the past few years, there was only one way to celebrate.
Welcome then to the Abarth 695 70th Anniversario. Just look at that spoiler, standing proud and making the little Abarth look like a peacock displaying its feathers—well, kinda.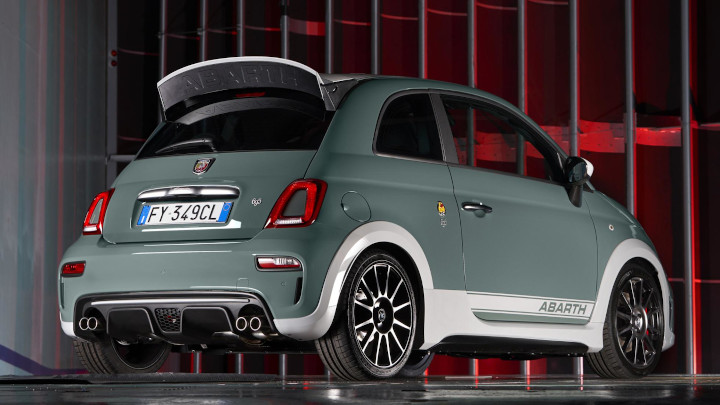 That spoiler is the main change here. It's manually-adjustable and can sit in 12 different positions between zero and 60 degrees. Abarth says that in its maximum peacock setting, it'll increase the aerodynamic load by up to 42kg at 200kph. How often you'll be doing 200kph in a 695 is up for debate, though.
Sadly, there are no mechanical changes to the oily bits. That means you get the 695's standard 178hp and 249Nm of torque from the 1.4-liter turbo engine. Boo, we wanted a birthday power increase.
ADVERTISEMENT - CONTINUE READING BELOW ↓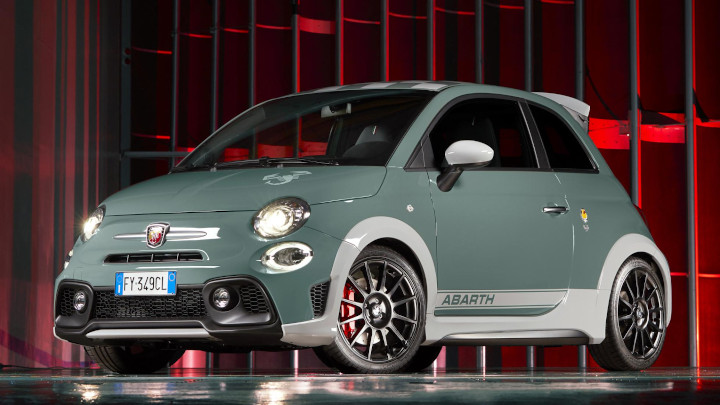 Still, it looks pretty cool, doesn't it? And there's a new contrast-colored body kit to match. It's hardly a shrinking violet this thing, and the Record Monza exhaust coming as standard kit confirms that. Also standard are those 17-inch wheels, Brembo brake calipers and a limited-slip diff.
Not wanting to miss a trick on the whole anniversary special edition thing, that green paint is also new. Abarth calls it Monza 1958 green, and it's apparently a tribute to the color of the original 500 Abarth that set six records at the Italian circuit. If you're not a fan, four other colors are available.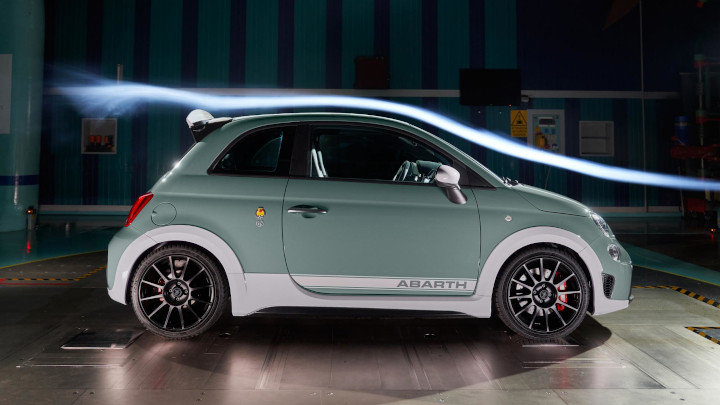 ADVERTISEMENT - CONTINUE READING BELOW ↓
Recommended Videos
The 695 70th Anniversario will be limited to 1,949 units—because that's the year Abarth was founded. Clever eh? It'll cost from £29,695 (around P1.89 million) on the road and will be available to order from mid-October.
Interested? Or are you starting to get limited edition apathy?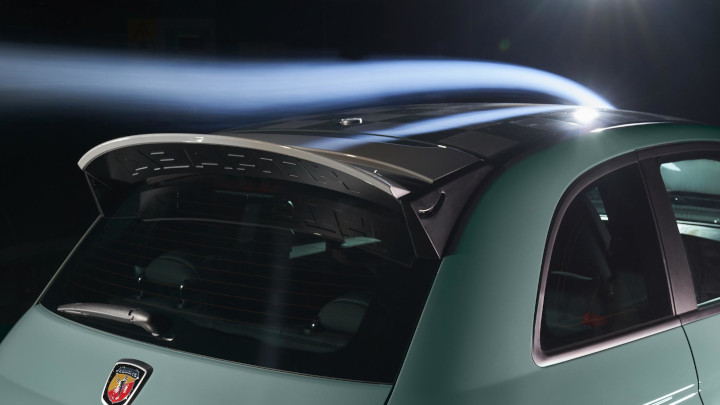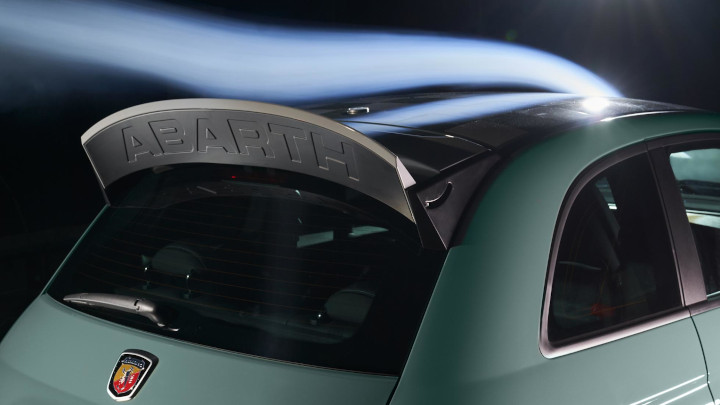 ADVERTISEMENT - CONTINUE READING BELOW ↓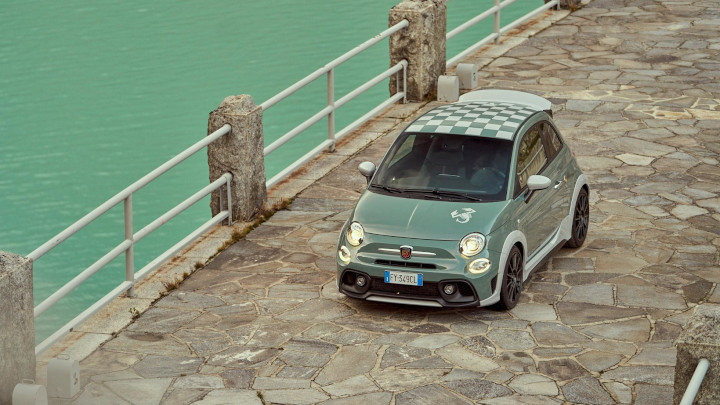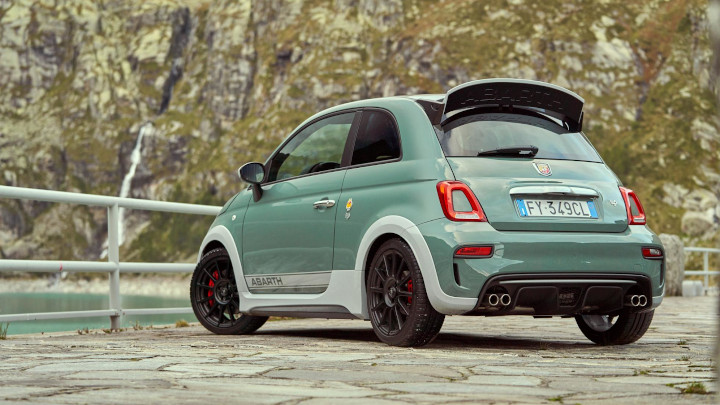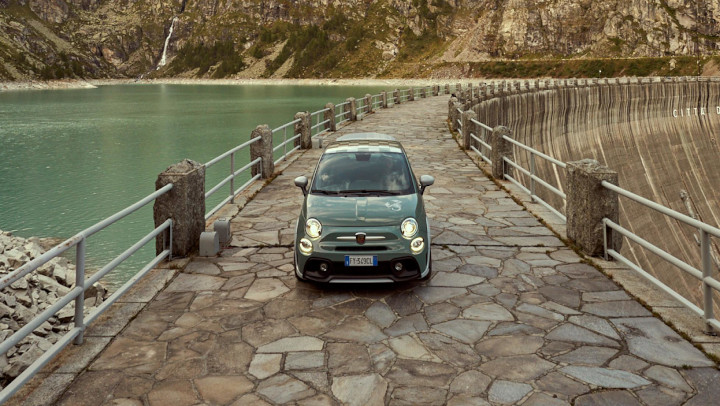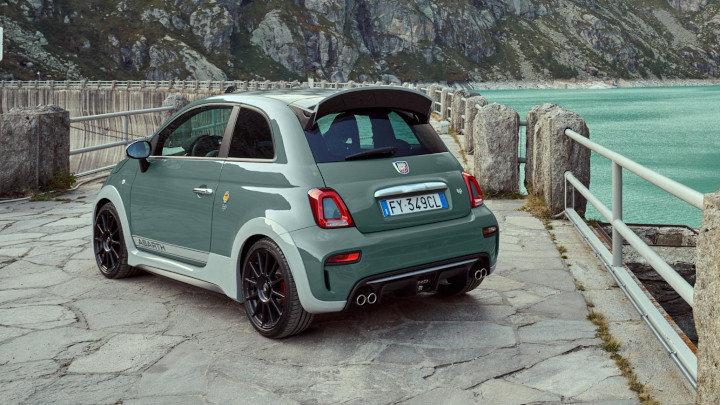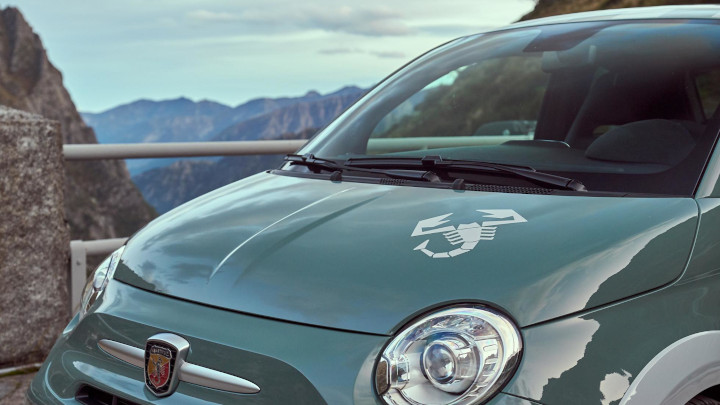 ADVERTISEMENT - CONTINUE READING BELOW ↓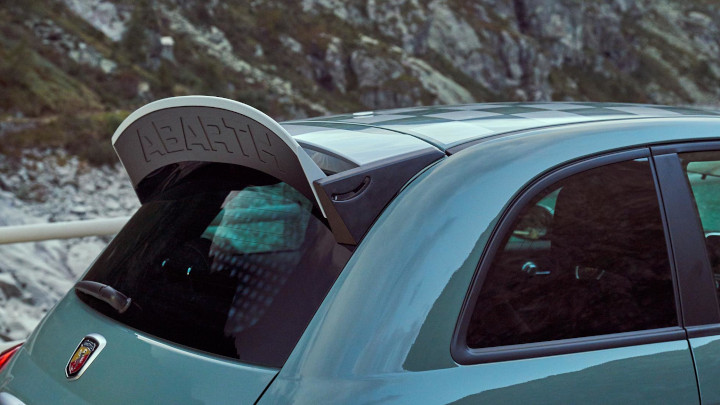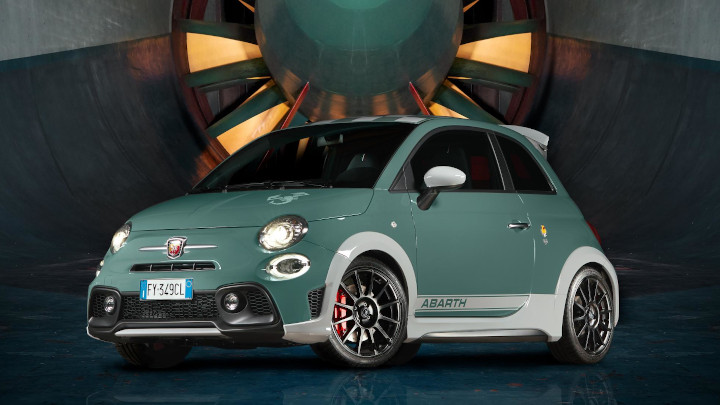 NOTE: This article first appeared on TopGear.com. Minor edits have been made.