Mazda has unveiled the all-new 3 ahead of the 2018 Los Angeles Auto Show. The Japanese carmaker's popular compact offering in sedan and hatchback form flaunts sleeker looks, a more elegant vibe, and—most important—a Skyactiv-X powertrain.
Those who follow the brand will know that it's been cooking up its revolutionary new engine for quite some time already. The company hinted that the latest iteration of the 3 would pack a Skyactiv-X engine—which combines gasoline spark ignition and diesel compression ignition—when the Kai Concept hatch came equipped with one during last year's Tokyo Motor Show. Now, it's finally out in the open.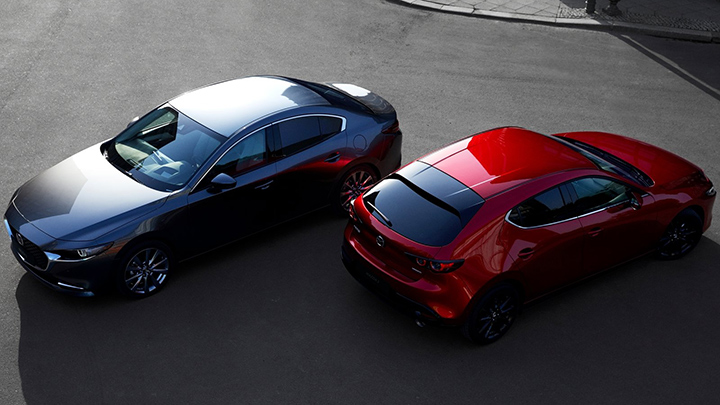 Continue reading below ↓
Recommended Videos
Anyway, back to the car. Some design cues have been carried over from last year's concept vehicle, including the exterior's minimalist lines and surfaces, and the slope of its rear end (at least in the hatch version). The fourth-generation model now also features an intricate new grille and more aggressive headlights similar to those on the Mazda CX-5. And if you thought this car couldn't get more refined, you thought wrong.
As with all Mazda interiors, emphasis is placed on the driver. The carmaker has applied a 'less is more' approach in designing the cabin. The result is an even cleaner, more streamlined appearance with a simpler layout and more minmalist environment versus the previous model. Mazda also promises better NVH levels.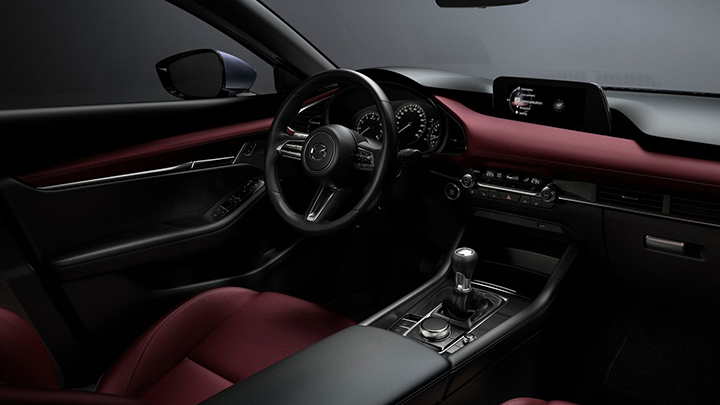 The choice of materials is as impressive as ever. Several components come in Mazda's own grain and genuine leather, and the shift panel features a laser-engraved layer that gives off a stunning black finish. The fabrics look great as well, especially in burgundy. Meanwhile, the new steering wheel boasts telescopic adjustment and a wider range of controls, and the shift lever has also been raised—both testaments to Mazda's focus on driving position.
While the all-new 3 marks the start of Skyactiv-X availability, Mazda is still making 2.0- and 2.5-liter versions of the latest Skyactiv-G as well as a 1.8-liter SkyActiv-D available in its lineup. No specific output figures have been announced yet.
We can't wait for this new model to become available here in the Philippines. So, are you going with the sedan or the hatchback?