That's what one lucky man is doing with this, a modern-day rethinking of the 1962 Ferrari 250 GT Breadvan that's become so famous on the historic racing scene. An unconventional, aerodynamic rethinking of the classic 250 GT racer, it's oddly elongated body soon saw it affectionately nicknamed 'Breadvan'.
Fast-forward 57 years and Niels van Roij—the man behind the original Tesla Model S shooting brake—is penning something dubbed Breadvan Hommage, with a late '90s Ferrari 550 Maranello as its base car.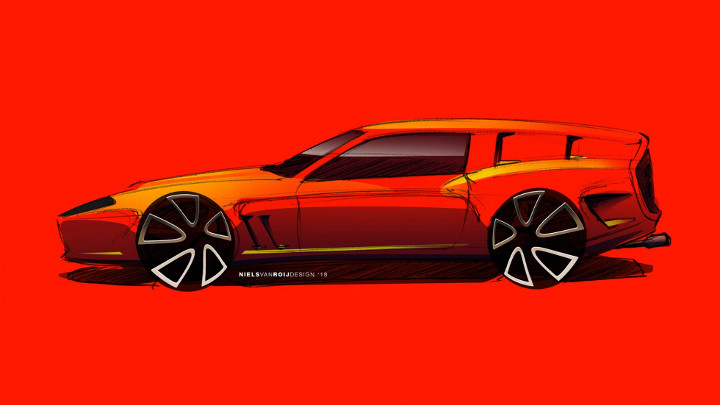 "Our client saw the Breadvan win at Goodwood and really wanted to do something with it," says Niels. "The idea was there almost immediately, and the 550 is the most relevant car."
ADVERTISEMENT - CONTINUE READING BELOW ↓
That's because it's a GT car with a V12 engine up front, driving the rear wheels via a manual gearbox. Just like a 250 GT. The 550 is the first car of Ferrari's modern era to have used that recipe, but being two decades old now, it doesn't bring a pile of confusing acronyms and electronic nannies with it. Niels—and the Breadvan's buyer—want it kept pure.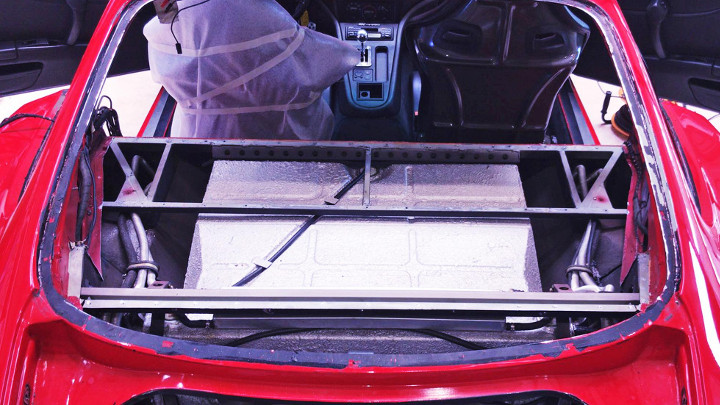 "We'll strip lots of padding and insulation—it will be lighter, rougher and more engaging than the original 550, which is true of what happened from 250 to Breadvan," adds Niels.
"The drivetrain will likely remain original but we might up the power a bit for some added fun for the client. The suspension and chassis are from the 550, but with tweaks. It's not a complete overhaul, we want to keep the character of the 550 alive and well."
Looks wise, though, it's going to be rather different. Just the windscreen will remain visually—the side windows, lights and every panel are new for the Hommage. The design hasn't yet been finalized, with Niels and his team producing hundreds of sketches for the buyer to peruse.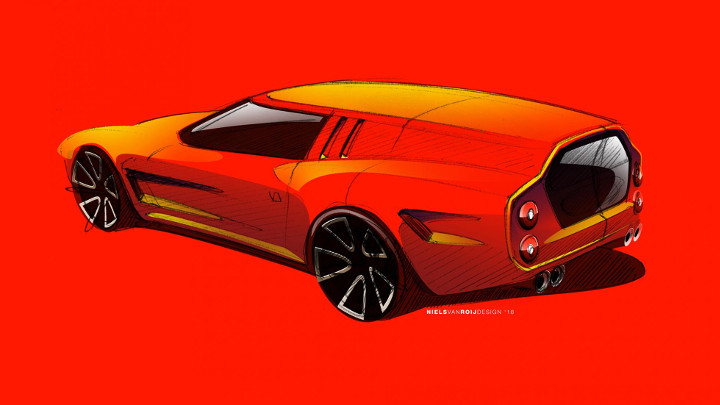 "Usually a coachbuilt car like this takes us about a year," says Niels. "We're on our way for revealing it about six months from now. It'll be put together at a coachbuilder specialized in high-end Italian cars—one very familiar with Italian coachwork, Mille Miglia cars and Ferraris."
ADVERTISEMENT - CONTINUE READING BELOW ↓
You can see some of the sketches above, as well as the presumably rather lovely looking 550 that's been donated—you could say butchered—to make this Breadvan. We're promised its owner will drive it on the roads, though, so all that hacking might well be to produce something we all get to enjoy too.
"I do believe people will see the car on the roads," Niels says. "It's not going to be a daily driver, for obvious reasons. He has a fantastic car collection—from Renault Turbos to hypercars—a very diverse collection. He's a true car enthusiast."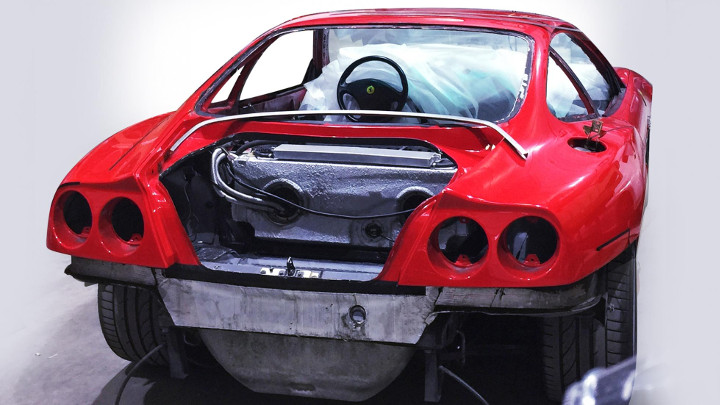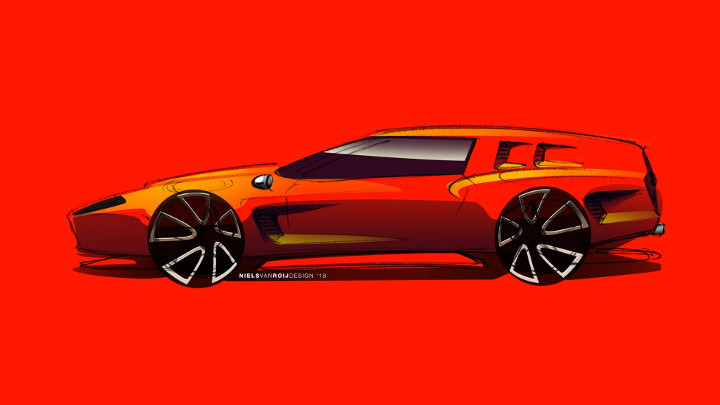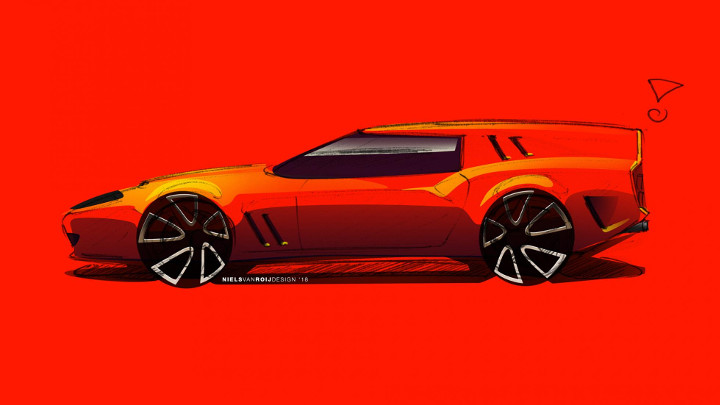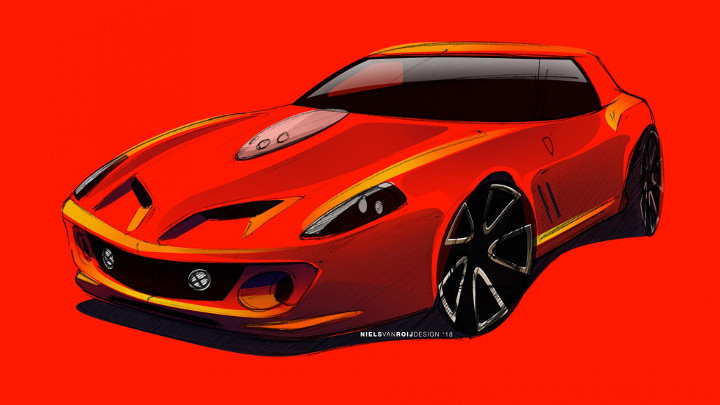 ADVERTISEMENT - CONTINUE READING BELOW ↓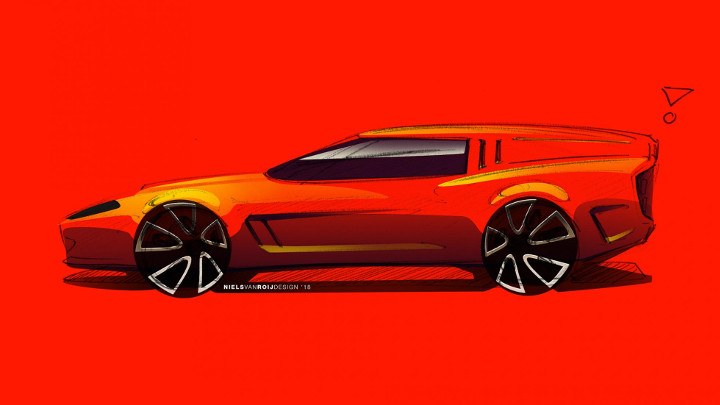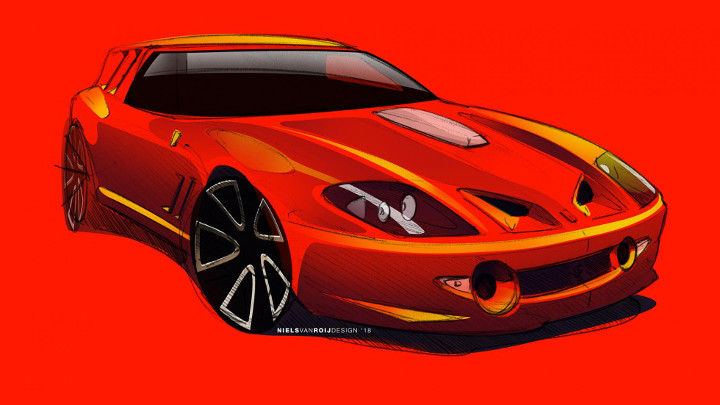 NOTE: This article first appeared on TopGear.com. Minor edits have been made.