Aston Martin's first all-electric model has been confirmed, and it's going to be a Rapide. Or, as Aston Martin would have it, the RapidE. Yes, the aging but still rather gorgeous Aston four-door is going after the Tesla Model S… sort of.
This isn't a mass-production run, so we'll stop a long way short of saying this is a beautiful British Model S rival. Sit down, Elon, step away from the Twitter. Aston has confirmed it'll only build 155 examples of the RapidE, which hits streets in 2019. Early adopters get a rare car, then, while everyone else gets accustomed to an Aston Martin that doesn't make a noise like the four horsemen of the apocalypse playing Guitar Hero.
ADVERTISEMENT - CONTINUE READING BELOW ↓
Like the Dendrobium electric supercar, the RapidE is supported by electrical propulsion technology from the experts at Williams Advanced Engineering. Aston hasn't revealed any power, torque, or acceleration figures yet, but it's safe to say there's no Ludicrous Mode here. That's not very Aston Martin. Perhaps there'll be a 'Goodness Me, That's Brisk' setting instead. We can but hope…
Sacrilege? Boss Andy Palmer says not. In fact, he says the RapidE "represents a sustainable future," one in which "Aston Martin's values of seductive style and supreme performance don't merely co-exist alongside a new zero-emission powertrain, but are enhanced by it."
Worried that means the end of howling Aston engines? "The internal combustion engine has been at the heart of Aston Martin for more than a century," assures Palmer, "and will continue to be for years to come." Phew.
Are you a fan of Aston's brave new e-world? Should make slinking around much easier for the world's favorite super spy, we suppose…
ADVERTISEMENT - CONTINUE READING BELOW ↓
Recommended Videos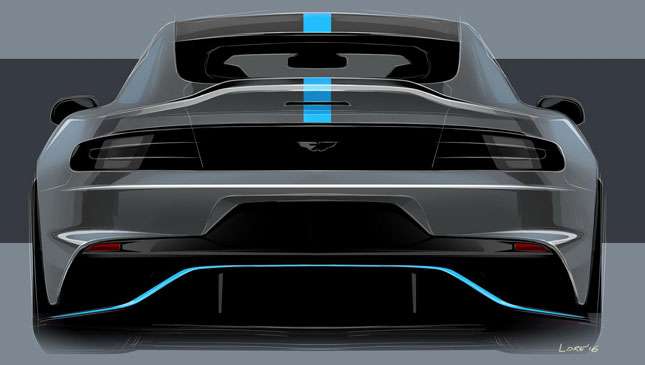 ADVERTISEMENT - CONTINUE READING BELOW ↓
NOTE: This article first appeared on TopGear.com. Minor edits have been made.