The Aston Martin Vanquish has returned, in the form of this svelte, lightweight concept supercar designed to give Ferrari and McLaren something to think about. Welcome to Aston Martin's first mid-engined production supercar.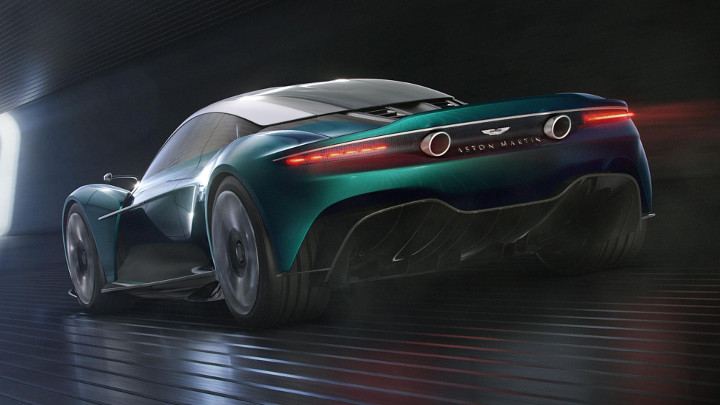 It's a concept for now, but it signals Aston's desire to do battle in a class of car dominated by the likes of the 488 (which has now morphed into the F8 Tributo) and the 720S. Not, you will immediately notice, a class bereft of talent or thrills.
ADVERTISEMENT - CONTINUE READING BELOW ↓
The Vanquish, then, will utilize the skills of its bigger, V12-engined brother. Yup, expertise gleaned from that mad Valkyrie will trickle down into the new Vanquish: things like aero effiency, packaging, weight, and so on.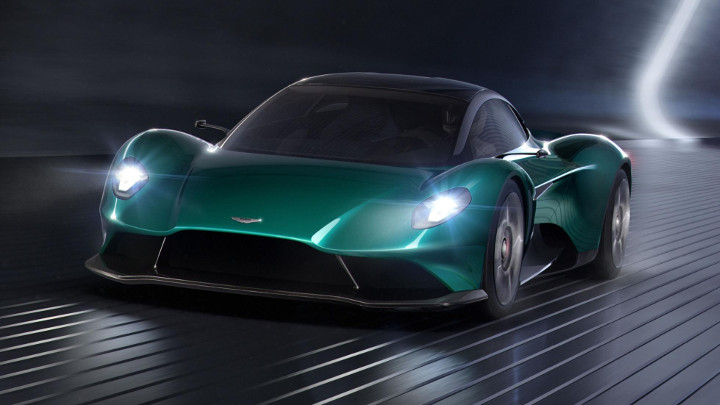 Not the V12, sadly. No, Aston will equip this Vanquish with a—deep breath—V6. A version of the same V6 used in the other, limited-edition mid-engined AM-RB 003. We don't know how many liters of capacity or how much power it'll produce, but a quick glance at competitor stats (circa 700hp) suggests it'll be mighty.
ADVERTISEMENT - CONTINUE READING BELOW ↓
Recommended Videos
It'll be situated in the middle of a bonded aluminum chassis, rather than the carbon-fiber tubs used by Valkyrie and the AM-RB 003. This is because Aston knows a thing or two about bonding aluminum, having used it for many, many, many years across its old supercar range.
Looks? We'll leave that to you, but for what it's worth, the Vanquish concept boasts clean, Valkryie-inspired lines. Aston uses many other words to describe the outside, design director Miles Nurnberger saying: "There's less of the negative space that defines the look of the Aston Martin Valkyrie and AM-RB 003. It's a prettier car, and purposely so, and it's been designed to thrive in a less-extreme performance envelope."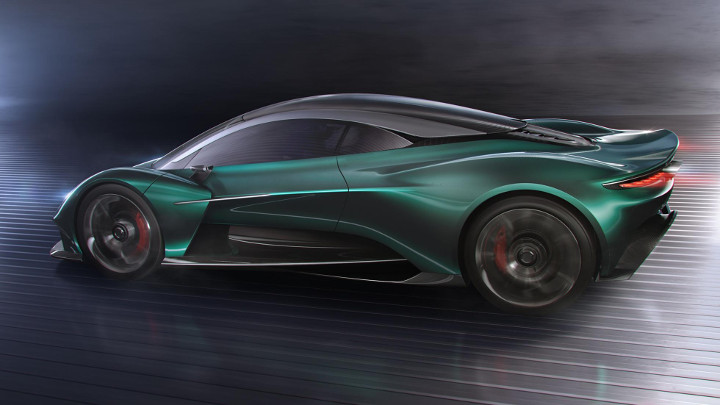 ADVERTISEMENT - CONTINUE READING BELOW ↓
There's little further information at this early stage, but we're assured the new car will be honed to within an inch of its life by Aston's experienced driver lineup. "Our first series production rear mid-engined supercar will be a transformational moment for the brand," explains company boss Andy Palmer, "for it is the car that will propel Aston Martin into a sector of the market traditionally seen as the heartland of luxury sports cars."
Anyone else feel an almighty battle royale brewing in the near future?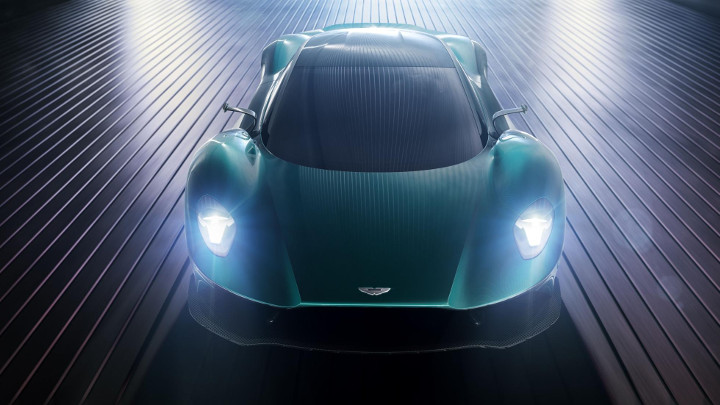 ADVERTISEMENT - CONTINUE READING BELOW ↓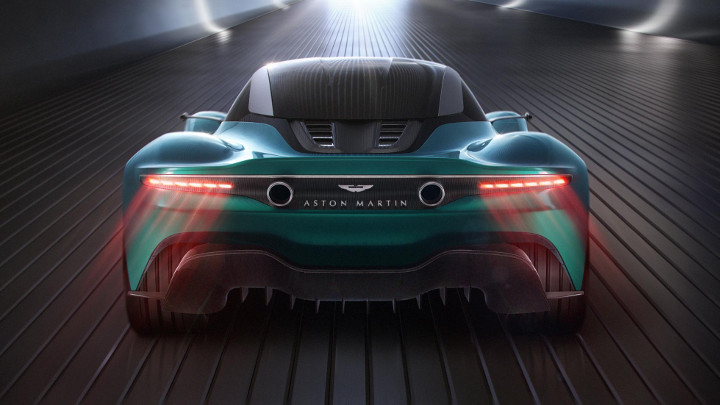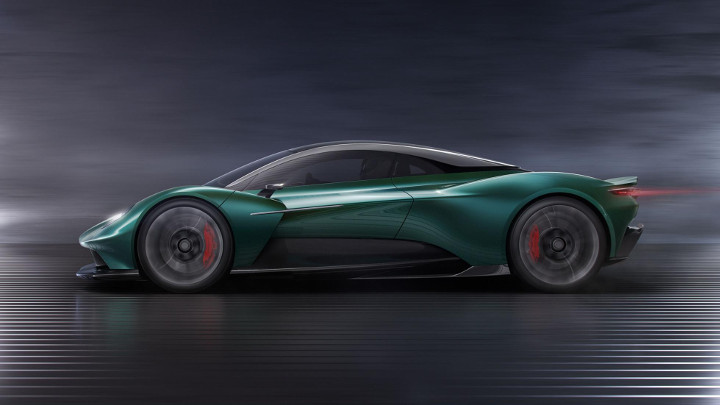 ADVERTISEMENT - CONTINUE READING BELOW ↓
NOTE: This article first appeared on TopGear.com. Minor edits have been made.