This is the new Ferrari F8 Tributo. Not only the most powerful mid-engined V8 Ferrari supercar in history, but also a rosso-liveried haymaker aimed at Woking. Watch out, McLaren 720S—the 488's successor is here.
It's a bit gorgeous, isn't it? Ferrari tells us this car is the first to wear a new design language exploring the company's high watermarks of aero excellence and being batsh*t-quick. Mission accomplished, we'd say.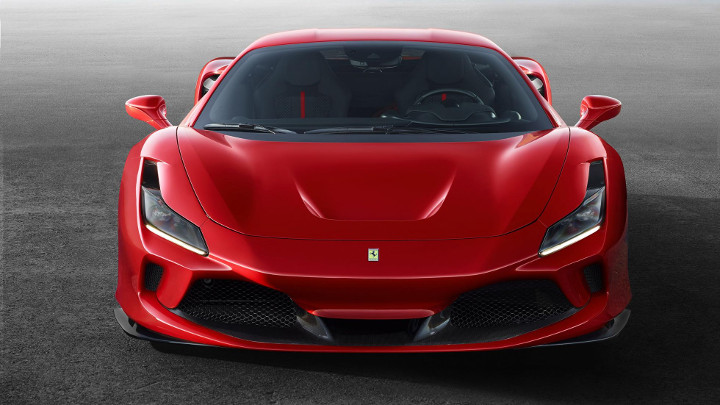 So, the F8 Tributo houses the same 3.9-liter twin-turbo V8 as that 488—an engine Ferrari doesn't hesitate to remind us won International Engine of the Year Award three years on the trot, and last year took the title of best engine of the last two decades. It's quite good.
It pumps out 710hp—just like the 720S—which is 50hp more than the 488, "without the slightest hint of turbo lag." Understatement there: It'll record 0-100kph in 2.9sec, 0-200kph in 7.8sec, and a top speed of 340kph.
ADVERTISEMENT - CONTINUE READING BELOW ↓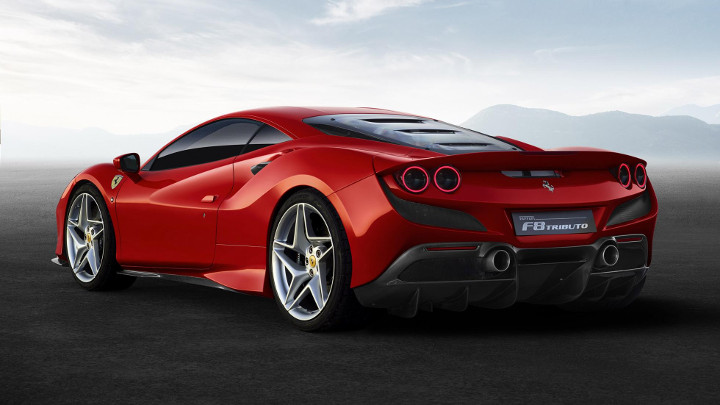 Elsewhere, Ferrari's ability to flatter yet more ham-fistedness continues with the latest version of Slide Slip Control and Dynamic Enhancer, the latter acting on the 'Race' position, making "performance on the limit easier to reach and control for a greater number of drivers." The manettino is now mounted on a smaller steering wheel, too.
This car is 40kg lighter than the 488 (weighing 1,330kg dry), and wears a new aero pack that borrows ideas from the 488 Pista for better heat management. The S-Duct—again, another Pista refugee—has been redesigned for F8 deployment, adding 15% to the overall increase in downforce over the regular 488. There are new, slimmer LED headlights, and while they've shrunk, space has opened up for brake cooling ducts and better air flow around the front.
Swing around the back, and there's a special treat: The rear screen that shows off the engine features louvres, just like…yep, in the Ferrari F40. While they actually have a job to do (removing hot air from the bay), they also look marvelous. The blown spoiler also creates yet more downforce over the old car, wrapping around the rear lights, and we're now back to Ferraris with twin-clusters.
ADVERTISEMENT - CONTINUE READING BELOW ↓
Recommended Videos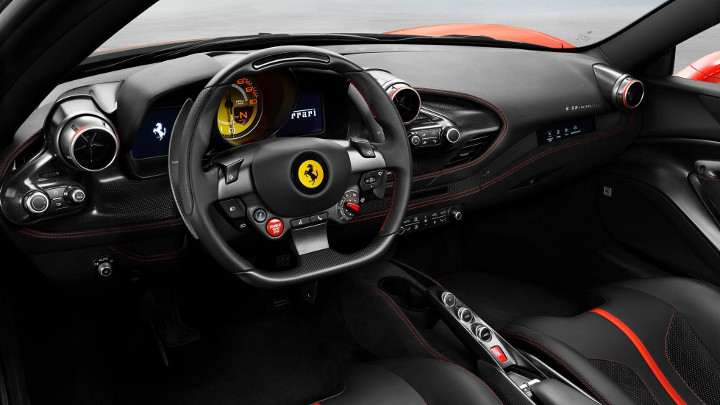 Inside, Ferrari has redesigned bits of the cockpit, and there's a new generation of Human Machine Interface. Good luck to the passenger attempting to prod the touchscreen mounted ahead of them on the dashboard.
No word on prices yet, but for now, tell us: Should McLaren be worried?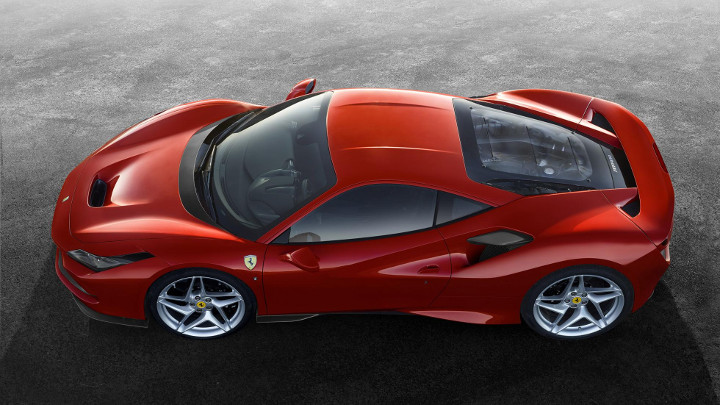 ADVERTISEMENT - CONTINUE READING BELOW ↓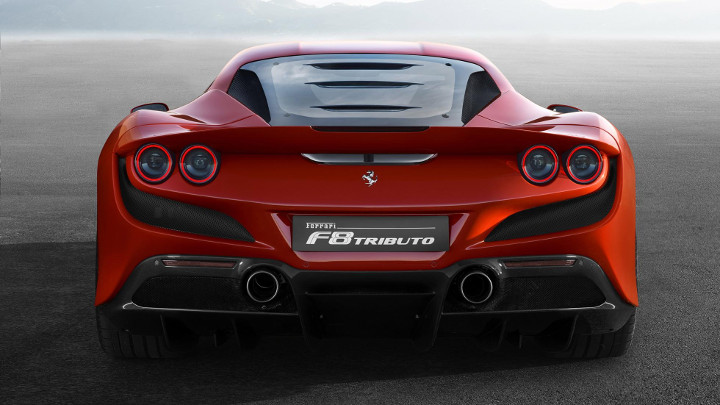 NOTE: This article first appeared on TopGear.com. Minor edits have been made.