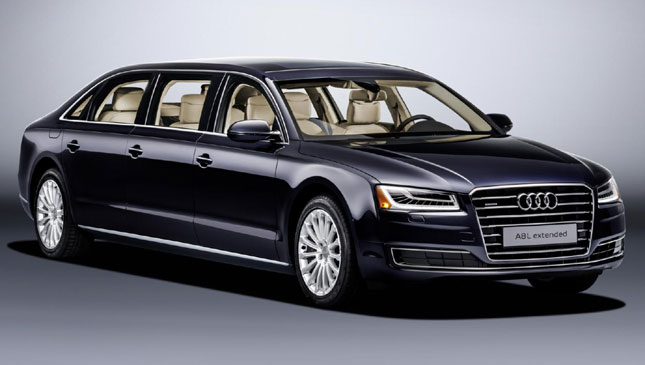 Nothing says "I've arrived" quite like specifying your brand-new Audi A8 with an extra set of doors. Yep, this is the A8 L Extended, a 6.36m-long six-seat, six-door one-off limousine. Audi says this has taken over a year to develop.
Indeed, 12 months. Clearly then, adding 1.09m to an A8's already quite long wheelbase is no easy task. Audi's engineers lengthened the side sills with extruded aluminum sections, and added a load of extra tubing and cross-bracing to the roof to purportedly make a limo with very nearly the torsional rigidity of a normal long-wheelbase A8--even though it's roughly half a Smart ForTwo longer than a Range Rover.
Predictably, there is much opulence inside. Beneath the 2.4m panoramic roof (itself nearly the length of a Smart) are six individual seats covered in Audi's finest Valcona leather. Third-row passengers, with their own coolbox and infotainment system, are best off.
Power comes from a 3.0-liter six-cylinder engine with 306hp and 441Nm, reaching the ground via an eight-speed automatic gearbox and Quattro all-wheel drive. All normal Audi, in other words. It accelerates from zero to 100kph in 7.1 seconds, and its top speed is capped at 250kph. Hiding under those 19-inch wheels are the brakes from the S8.
Continue reading below ↓
Recommended Videos
Where (or to whom) this one-off XXL A8 is headed, we don't know. But whatever, Audi says it's had "further requests" for long A8s already. No word on pricing, but selling a few more will no doubt make all that development work feel a bit more worth it.
We'll take ours as an S8 Plus, thank you.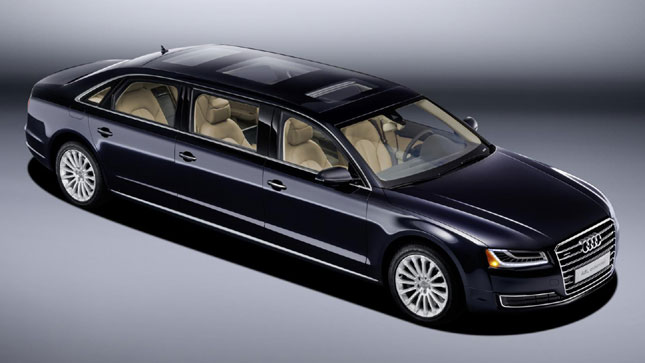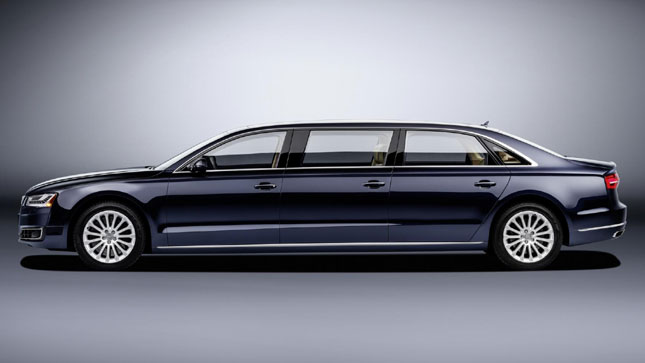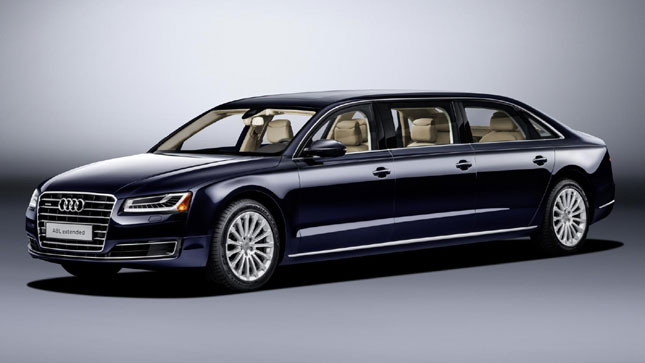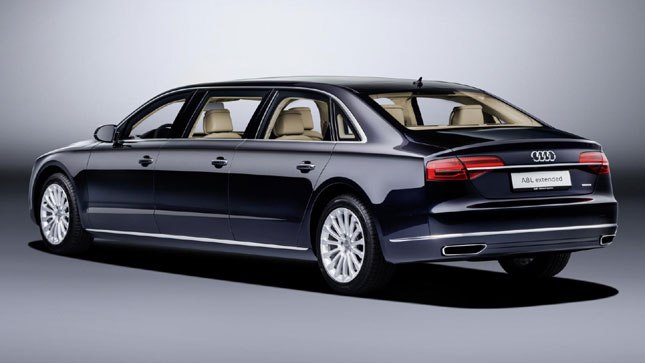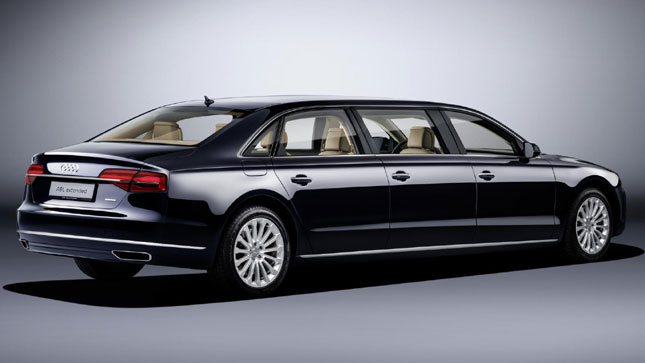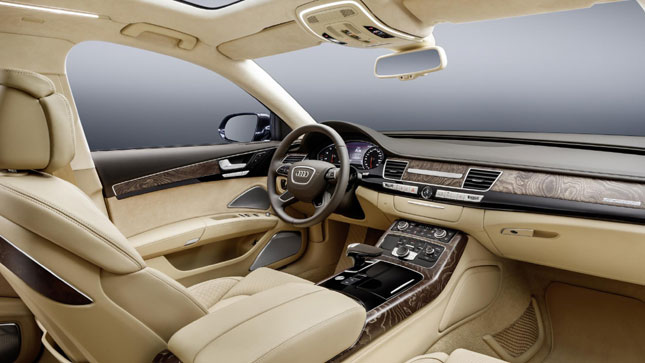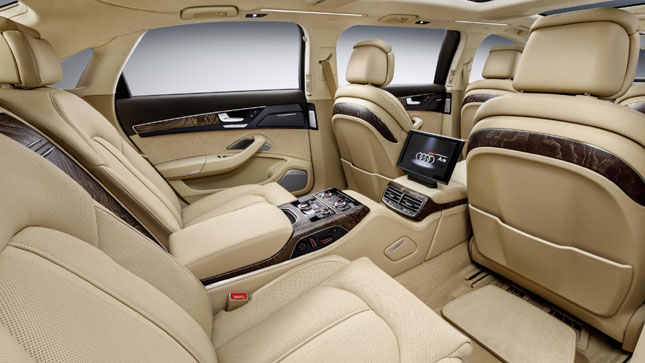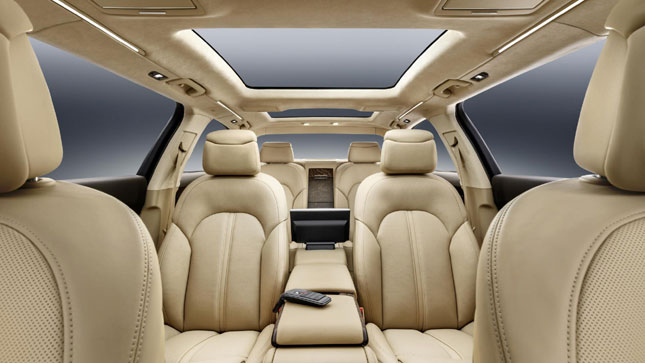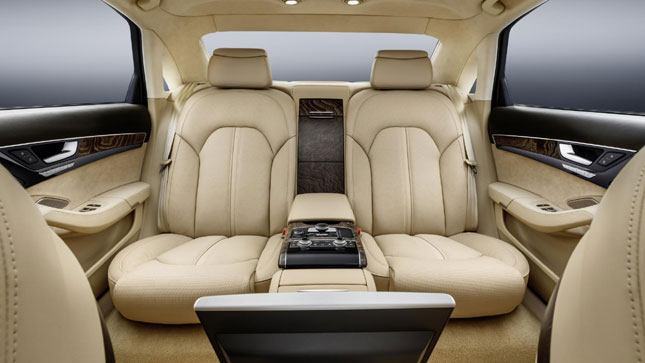 NOTE: This article originally appeared on TopGear.com. Minor edits have been made.