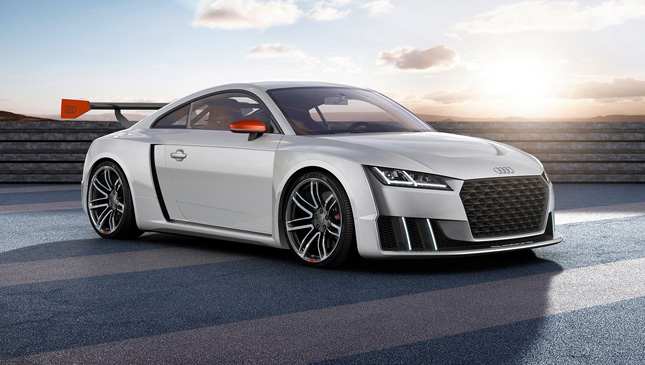 When one thinks of a concept car, the image that comes to mind is a spaceship-like design with an interior that makes you feel like you're on the Starship Enterprise. This picture isn't unfounded, as many manufacturers use concept cars to showcase what their brand's offerings may look like a few years down the line. Audi, however, thinks differently when it comes to concepts. Its idea is more realistic and mouthwatering.
At this month's Wortherseee Tour in Austria, Audi will showcase a TT concept that not only has jaw-dropping looks and performance, but even a cool name--Clubsport. If the name sounds familiar, that's because Porsche first used it back in the '80s with lighter, more powerful versions of cars like the iconic 911.
And Audi's not simply using the name without doing it justice. The Audi TT Clubsport Turbo, the official name of the concept, packs a five-cylinder 2.5-liter electric biturbo engine under the hood. If this sounds a tad geeky to you, it simply means that this combo has a distinct advantage over the "regular" turbo engine. What the electric motor does is essentially fill the gap left by the turbo while spooling up. In short, you get instant response at any part of the rev range.
ADVERTISEMENT - CONTINUE READING BELOW ↓
For those keen on the numbers, this motor puts out a whopping 600hp and 650Nm, from a spread of 3,000rpm all the way to a high of 7,000rpm. With a weight of just 1,396kg and an engine mated to a six-speed manual gearbox, the TT Clubsport Turbo can blast from nil to 100kph in a supercar-like 3.6 seconds, and top out at 310kph.
Inspired by the late-'80s Audi 90 IMSA GTO race car, the TT Clubsport Turbo show car has a wider track that results in a more pronounced stance. A single-frame grille, large air intakes, wider fenders, and a manually adjustable rear wing all shout "go faster" and simply make the car look mean.
While this is still a concept, we do hope it hits the production line real soon. We can just imagine the driving fun this car can give.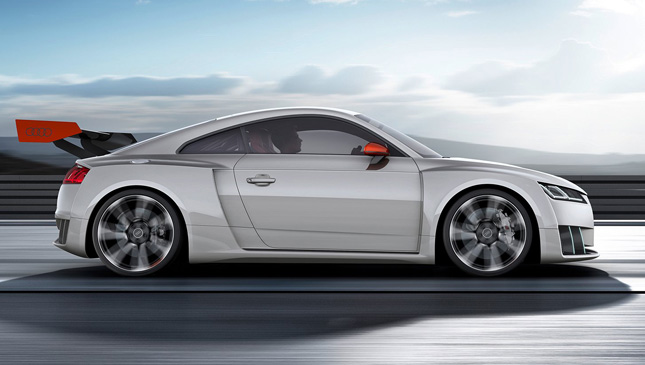 ADVERTISEMENT - CONTINUE READING BELOW ↓
Recommended Videos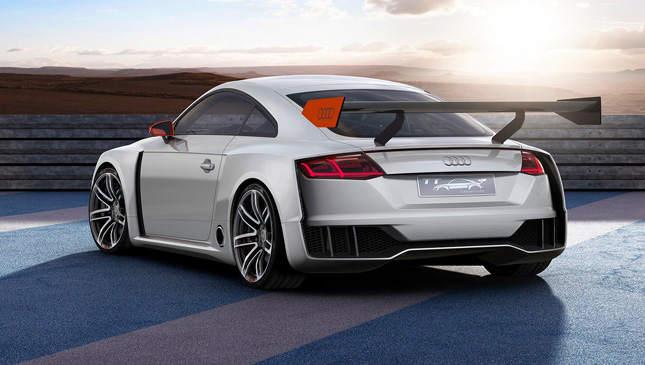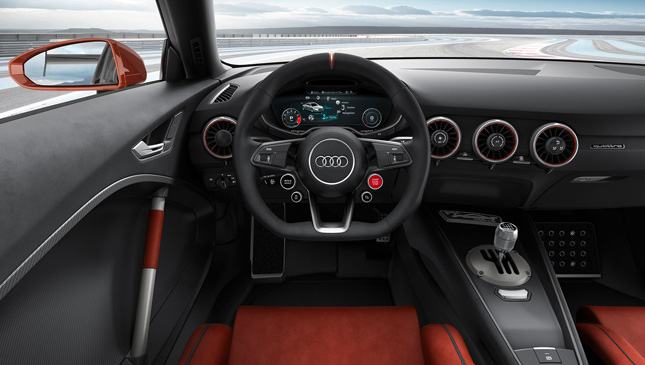 ADVERTISEMENT - CONTINUE READING BELOW ↓