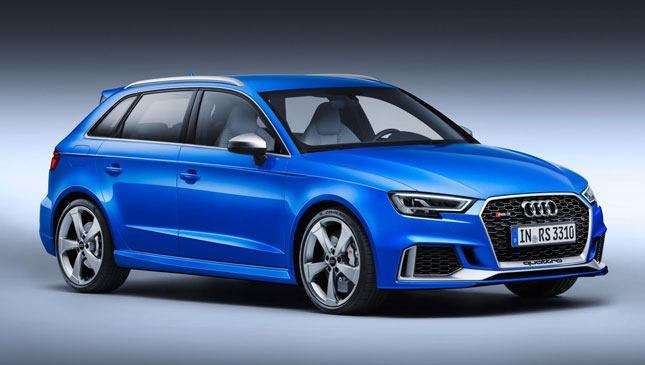 Remember the Audi RS3? Course you do—the first sedan version was revealed at the Paris Motor Show last year, brandishing an unholy 400hp. The five-door hatchback was quiet and neglected while its booted sister grabbed the headlines, but now Audi's shown some love to the RS3 Sportback, and the results are predictably amazing.
Thanks to the uprated, lighter 2.5-liter five-cylinder turbo engine Audi already deploys in the supercar-shaming TT RS, the RS3 hatch develops 400hp. Hold tight for some quick maths: the current Mercedes-AMG A45 lags behind on 376hp, and the best a Focus RS can manage, in uprated Mountune spec, is 370hp.
Continue reading below ↓
Recommended Videos
In other words, the Audi RS3—now a proper hatchback—becomes the daddy. The top dog. It's the most powerful new hot hatchback on Earth.
Audi claims the new RS3 Sportback will launch from 0-100kph in 4.1 seconds, but we immediately think they're lying—in a good way. When we drove the previous car, which crawled along with just 374hp, in 2015, it registered a 3.9-second zero-to-hundred dash. So this one's got to be heading for a high three-second time, which would make it as quick as a Jaguar F-Type SVR.
Showcasing your ultimate hatch status to the world is a new fleet of extra scoops and intakes. If grilles are your thing, the RS3 offers superb value for money. Though, if we're talking money, don't expect much change from £42,000 (P2.615 million). A lot for a family hatch, but not bad at all for 911 Carrera performance.
Here's hoping that the lighter engine will work wonders with the RS3's dreary nose-heaviness too—the TT RS was a step in the right direction, and Volkswagen and Ford have proved that AWD hatches needn't be understeer merchants. Meanwhile, you can bet AMG isn't going to take this lying down when it's setting up the next hot A-Class.
Are you excited, or jaded by the uber-hatch power struggle?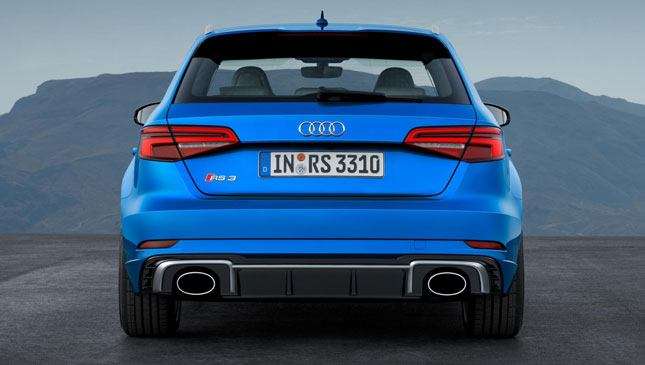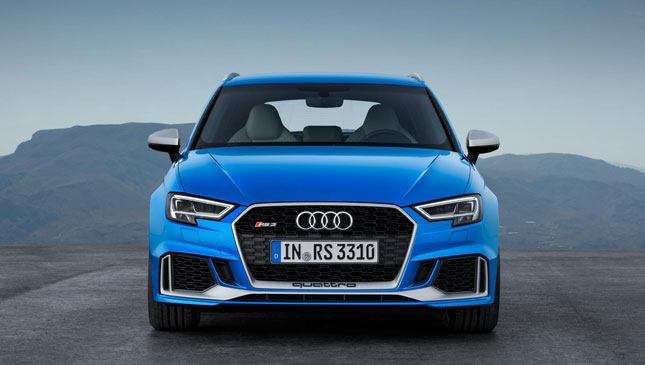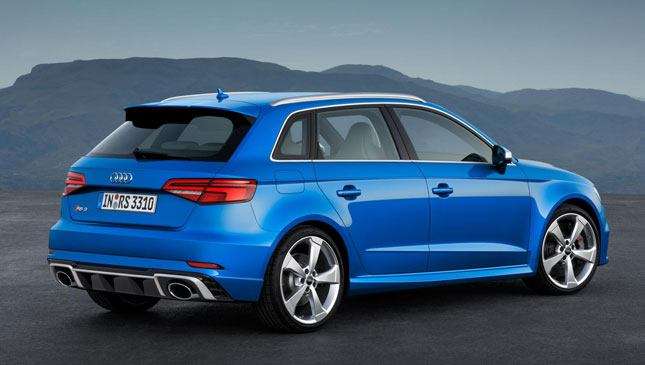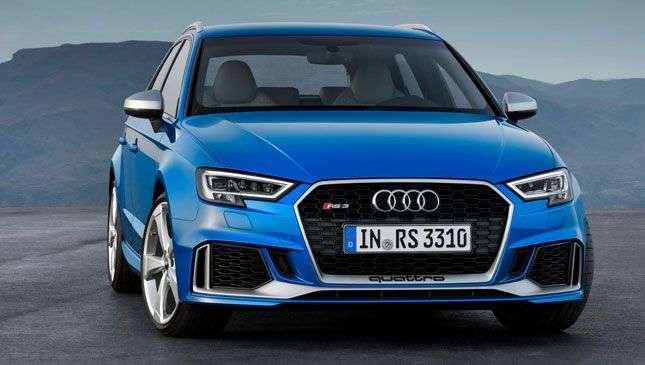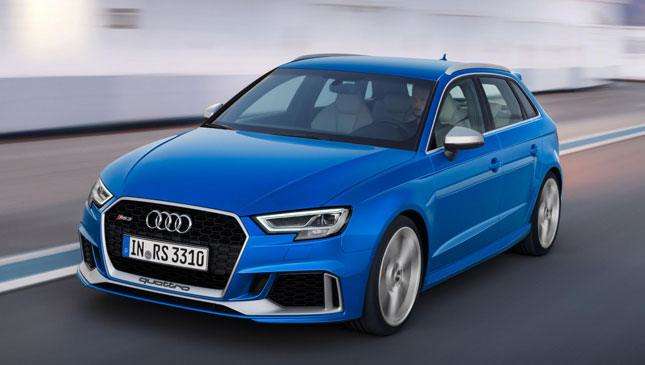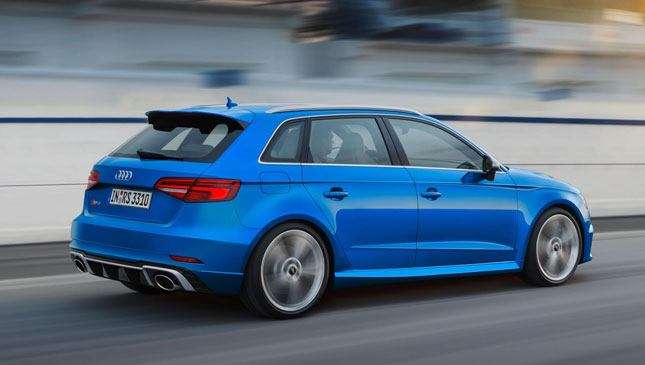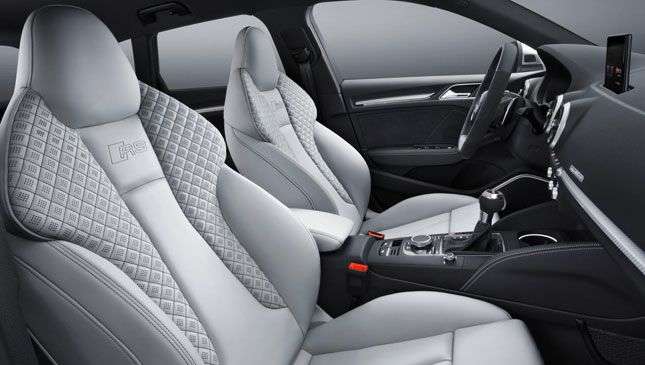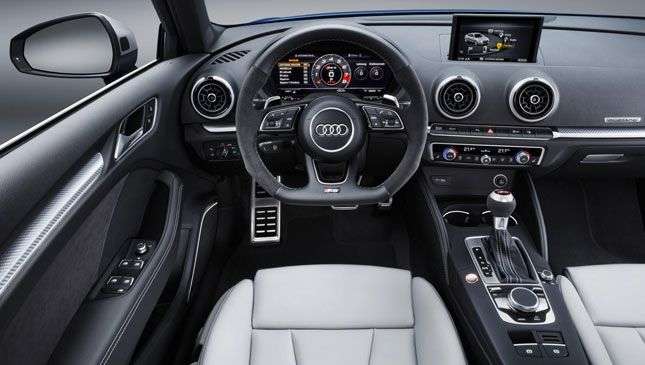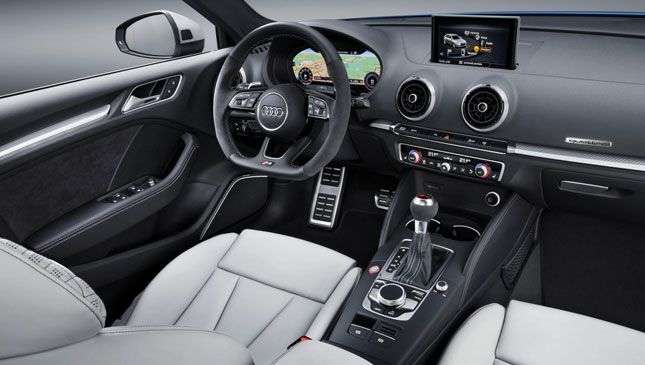 NOTE: This article first appeared on TopGear.com. Minor edits have been made.