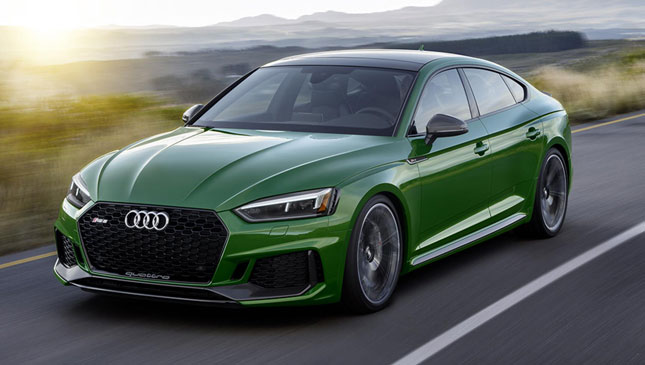 New niche of Audi klaxon: What happens when you combine the brutally rapid Quattro drivetrain of the RS5 Coupe and RS4 Avant with the five-door, A5 Sportback body style? The answer is at the 2018 New York Auto Show.
Yep, it's time to welcome the first ever Audi RS5 Sportback. This is pretty much the closest you'll get to a new RS4 sedan, if you're feeling nostalgic. If you're less sentimental, this is basically an easy bit of box-ticking from Audi Sport.
The logic (not that logic bothers many German car companies) goes thus: Audi's got the handsome Sportback body, that's lower and svelter than the RS4 Avant's boxy booty, and Audi Sport's itching to deploy its 2.9-liter, 444hp, bi-turbo V6. The very engine that's ready-bolted to an eight-speed automatic gearbox and all-wheel drive with an adaptive rear diff and 40:60 rear-biased torque split. Simply add 20-inch wheels, oval tailpipes, some RS motifs, and voila. A new model.
Continue reading below ↓
Recommended Videos
How else will you tell it apart from the S5 Sportback? Why, there's a whole 7mm of ride height drop. Yep. Seven mil lower. Don't put your back out climbing inside…
Conservatively, the Germans claim the RS5 Sportback will see off 0-100kph in 3.9 seconds (our testing of the RS5 coupe suggests knocking half a second off that on a good day), and a top speed limited to 280kph. It's not a lightweight beast, at 1,840kg, but it ought to keep that new C63 AMG honest on a damp road.
You'll find wild RS5 Sportbacks roaming the UK in late 2018, and they're projected to cost pretty much the same as the two-door coupe: £64,000 (P4.68 million).
Multi-mode adaptive suspension, ceramic brakes, and 'dynamic' steering are all waiting on the options list. So is Sonoma Green paintwork. You know what the right choice is.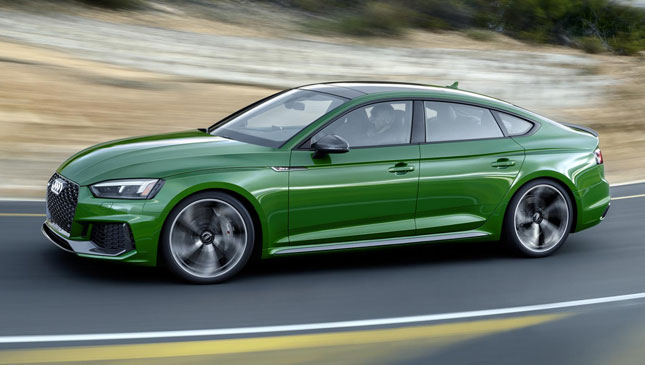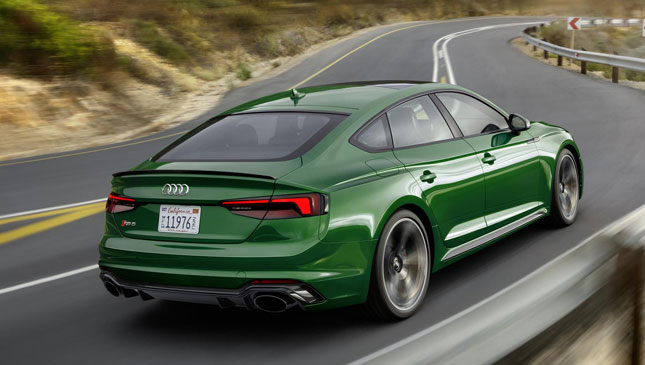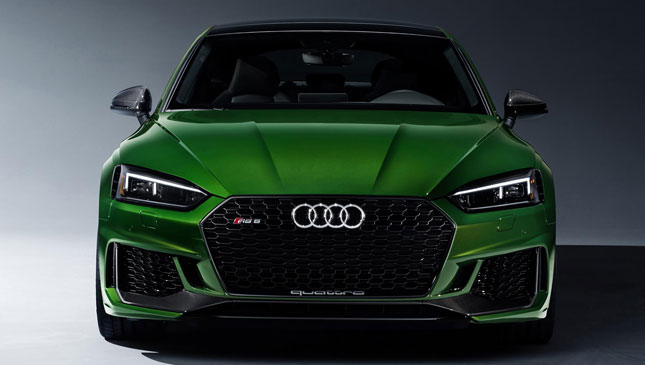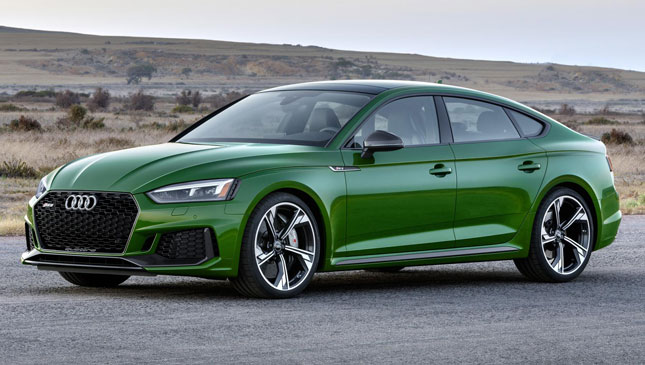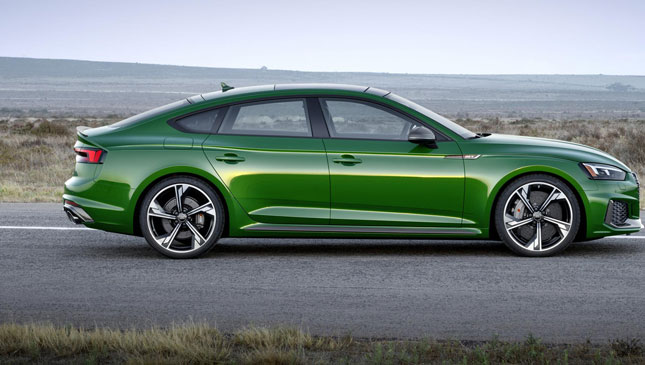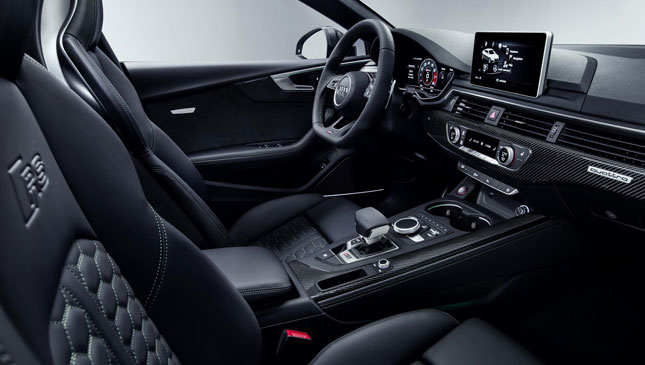 NOTE: This article first appeared on TopGear.com. Minor edits have been made.