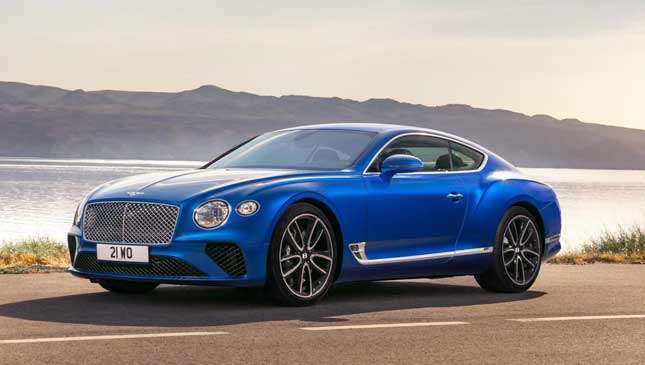 Technology practically seeps through the millimetric panel gaps of the brand-new Bentley Continental GT, but this isn't a scientific calculator on forged 22-inch wheels, all processors and no panache. In fact, it's supposed to be the most definitively perfect grand-touring machine the world has ever seen.
Yes, the new Conti has a 48-volt electrical system, so active suspension can prop itself up so accurately the car doesn't know body roll. We've seen than on the Bentayga and Audi's SQ7 already, but combining that with the new Conti's longer wheelbase and shoved-back engine should make this the sharpest-handling Bentley outside of Le Mans. And yes, it's made of super-formed aluminum that's not only 80kg lighter than the last Conti's body, but can also be wrought into sharper creases and more subtle curves.
Continue reading below ↓
Recommended Videos
Which is why, as you you'll have noticed, the new Conti looks similar to the old one, but sleeker, tighter around the seams, and leaner. We could go on for weeks listing quantifiable ways the Conti has moved with the times. But that's somehow not very Bentley.
And we can vouch for the sweeter proportions and prettier detailing because Top Gear UK was invited up to Crewe for a secret audience with the new GT not long ago, and in the metal we're told it makes a stunning impression. Those lower, faster haunches are almost 911-ish, and the oval lights come straight from the EXP 10 Speed 6 concept.
Speaking of speed, the bi-turbo W12 has been ramped up to develop 626hp, and now drives all four wheels via an eight-speed dual-clutch gearbox related to the Porsche Panamera's, with which the Conti also shares its platform. Expect 0-100kph in 3.7 seconds, a top speed of 333kph, and that's in sixth gear. The top two cogs are for oozing cruising.
Inside, well, wow. Bentley has re-rendered Audi's Virtual Cockpit to give its own opulent dials but the same nav/media/settings capability in your eyeline, while the dash has a party piece.
Bored of the pin-sharp 12.3-inch touchscreen? It'll electrically rotate, exposing a triplet of delightfully old-school temperature gauges.
Short attention span? Then turn the Toblerone panel again and a veneer section turns into view, creating a minimalist sweet of perfect marquetry to complement a world of knurled metal and sumptuously quilted leather. Even the indicator stalks are bespoke, knurled jewels. And thanks to the fresh architecture and glass roof, it's noticeably roomier and airier than before.
The cabin was designed by Bentley's chief cabin artiste, and a gentleman with the greatest name in all of motoring: Romulus Rost. Among his past works is the very first Audi TT cockpit, which ranks as one of the most enduring, iconic car interiors of the past 25 years. He points out Bentley's subtle deployment of real metal where the customer's touchpoints lie, and tells us he voted for physical buttons rather than Panamera-style touch-sensitive glass to make the Continental more familiar and traditional to use. More stress-free. Besides, it's not as if there are often many blank buttons on even the most 'basic' of Bentleys.
You can have up to 18 speakers at 2,200 watts of music power. There are allegedly ten square meters of wood inside, and each embroidered diamond contained 712 stitches. The tech's sure to be mind-blowing, but there's no substitute for attention to detail.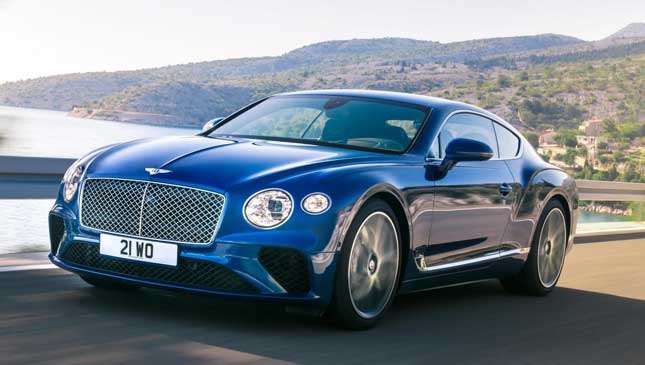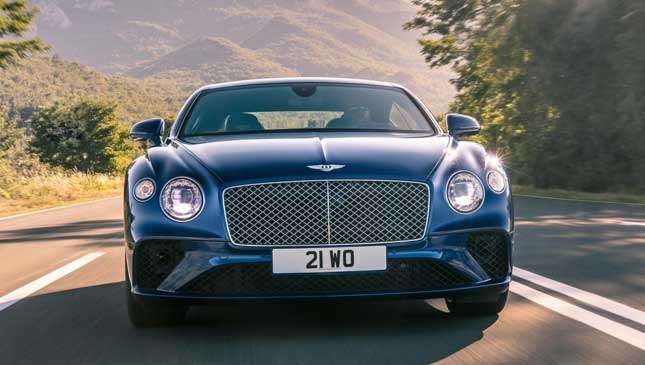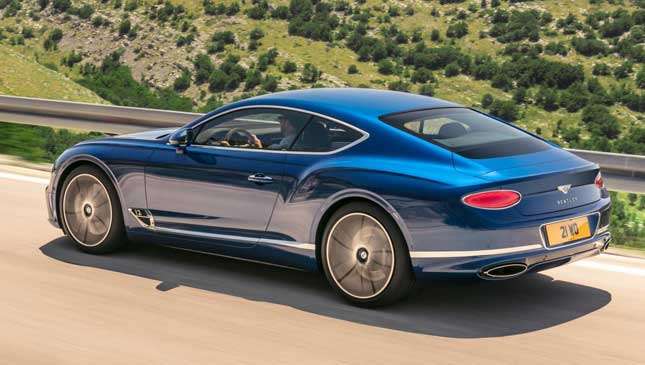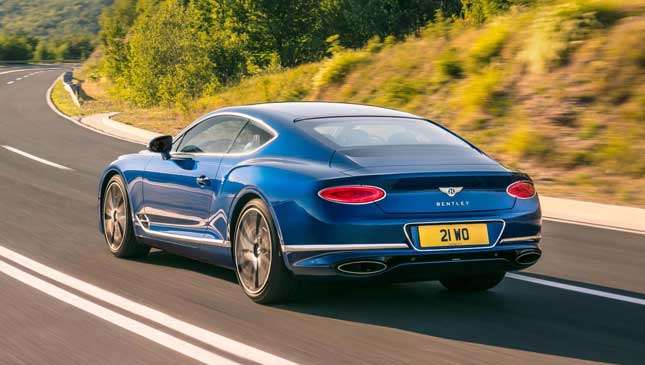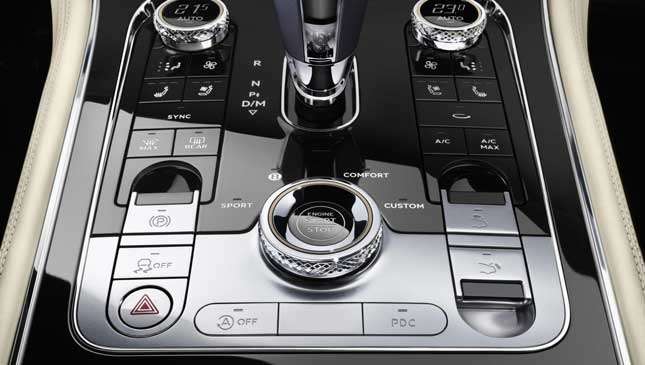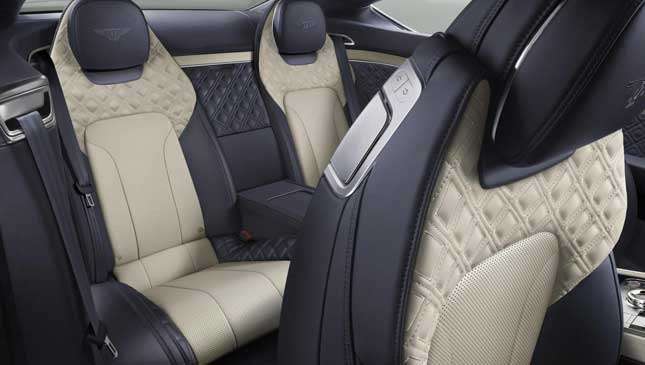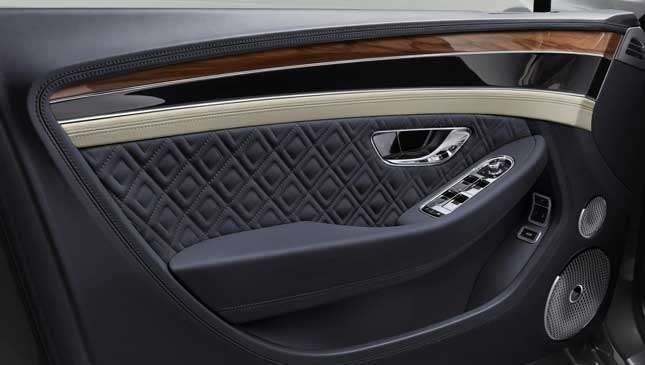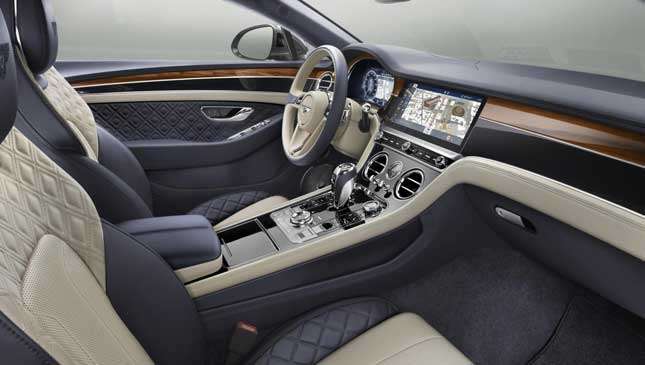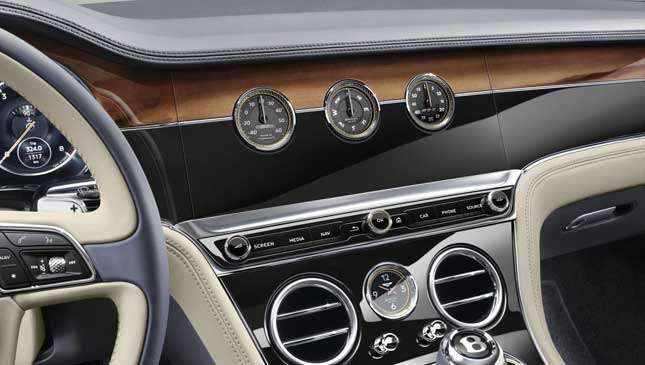 NOTE: This article first appeared on TopGear.com. Minor edits have been made.