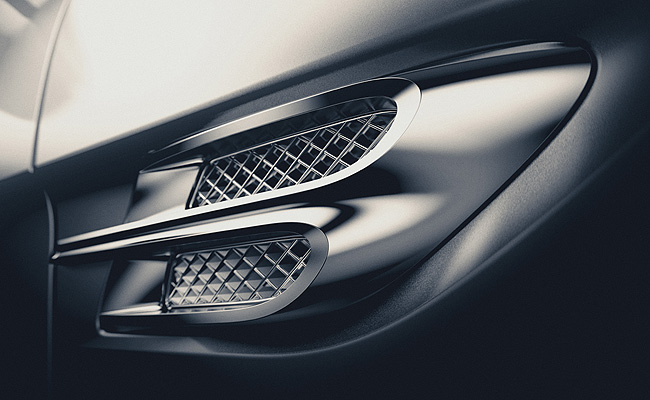 At the 2012 Geneva Motor Show, British luxury carmaker Bentley revealed its plans to produce its very first sport-utility vehicle, which the company called the EXP 9 F at the time. Last year, Bentley released a teaser photo of the SUV in production form, which the carmaker hopes will sell at least 3,000 units annually.
With the official revelation of the SUV scheduled this year, Bentley has now finally shared the name the vehicle will be known as: Bentley Bentayga.
According to the company, the natural world inspired the vehicle's name--the Taiga, the world's largest transcontinental snowforest located north of Bentley's birthplace in England, and the rugged peak of the Roque Bentayga in the subtropical Canary Islands, which "draws attention from all directions...with spectacular panoramic views of a rich and diverse landscape."
"Bentayga is a name that reflects what we know our SUV will do better than any other car in the world--combine the best automotive luxury with outstanding performance to take the Bentley experience to new environments," said Bentley chairman and chief executive Wolfgang Durheimer.
After the Bentayga's revelation later this year, it will officially go on sale sometime in 2016.
Continue reading below ↓
Recommended Videos