What's going on at BMW, exactly? The marque that gave the world the super-sedan has gone properly mad now. First the huge 'n' hideous grilles of the 7-Series and the X7, then the illuminated schnozz and Vantablack of that invisible X6...and now there's this.
It's a special edition of the soon-to-die BMW M4 coupe. There are three versions, inspired by BMW's exploits in the German DTM Touring car series. And they're painted, as the color-literate among you can see, in a rather fetching shade of Laguna Seca light blue, purpley Velvett Blue, and punchy Imola red. The colors of the famous M tricolor logo.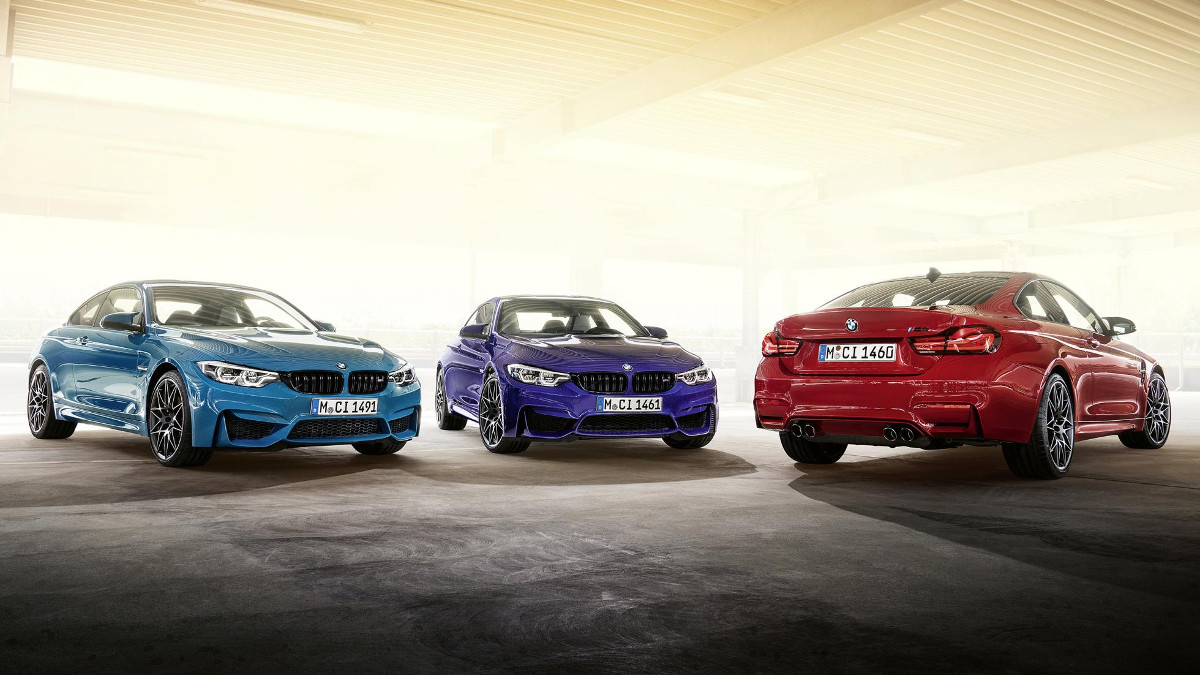 We don't mind that. We also don't mind that BMW has merely garnished its 444hp, twin-turbo-six-powered super-coupe with a carbon roof featuring an inlayed pinstripe of the same M logo. And we have no problem with the multicolored seats. Or the fact that there will only be 750 of these celebratory editions made. That's all A-OK.
However, we need to talk about the name. Because officially, BMW is referring to this car as the 'BMW M4 Coupe /// M Heritage Edition.' Yep, it has lobbed in a triplet of forward slashes like some typo in a search engine, because the '///' is supposed to look like—you guessed it—the three M tricolor stripes.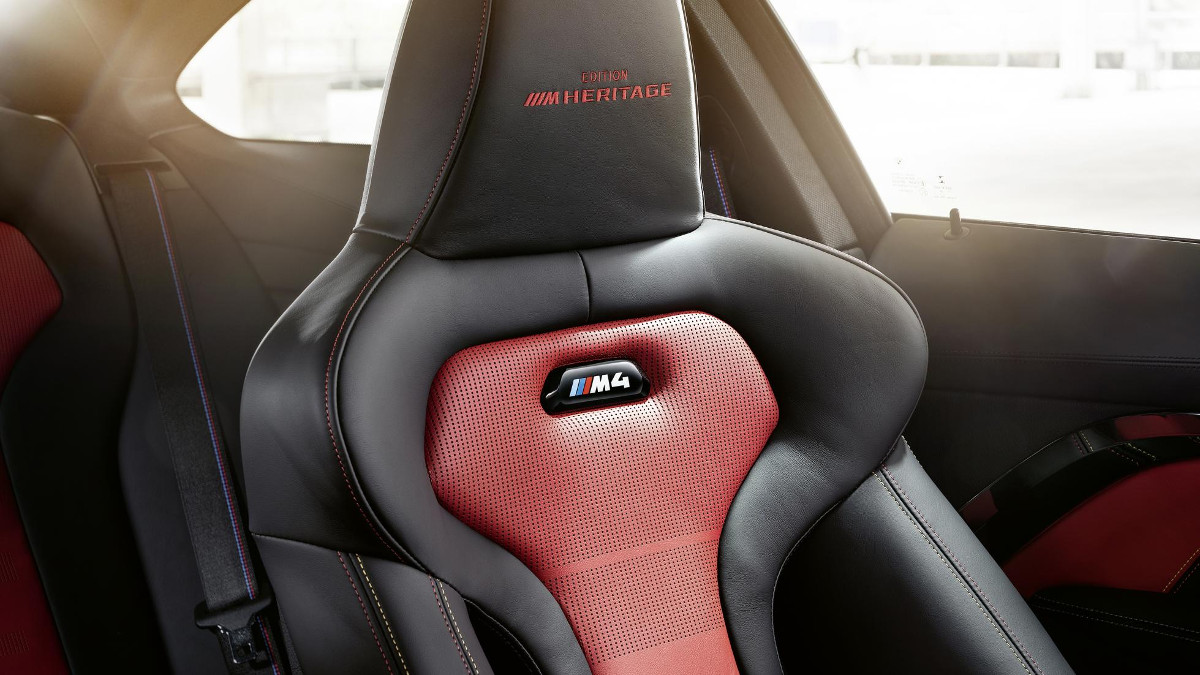 Now listen, BMW. The cars are painted in M colors. The M colors are on the roof and the seats and the gearshift. An M4 is not a subtle car. It's got phat arches, makes a flat, gargley noise, and, when it's wet, it will find seven different ways to spear off the road and lob you into a field before the end of your driveway. It's a hairy, lairy, angry piece of work.
We know it's an M car. Adding '///' to the name doesn't make this the M4 for discerning collections and connoisseurs. It makes it look like someone in BMW's marketing office fell asleep on a keyboard. Probably after being up all night trying to find something nice to write about how the X7 looks.
The triple-slash M4 goes on sale this November and will stick around until production winds up in April 2020. To make way for a 7-series ///M£$$**=(! Edition, most likely.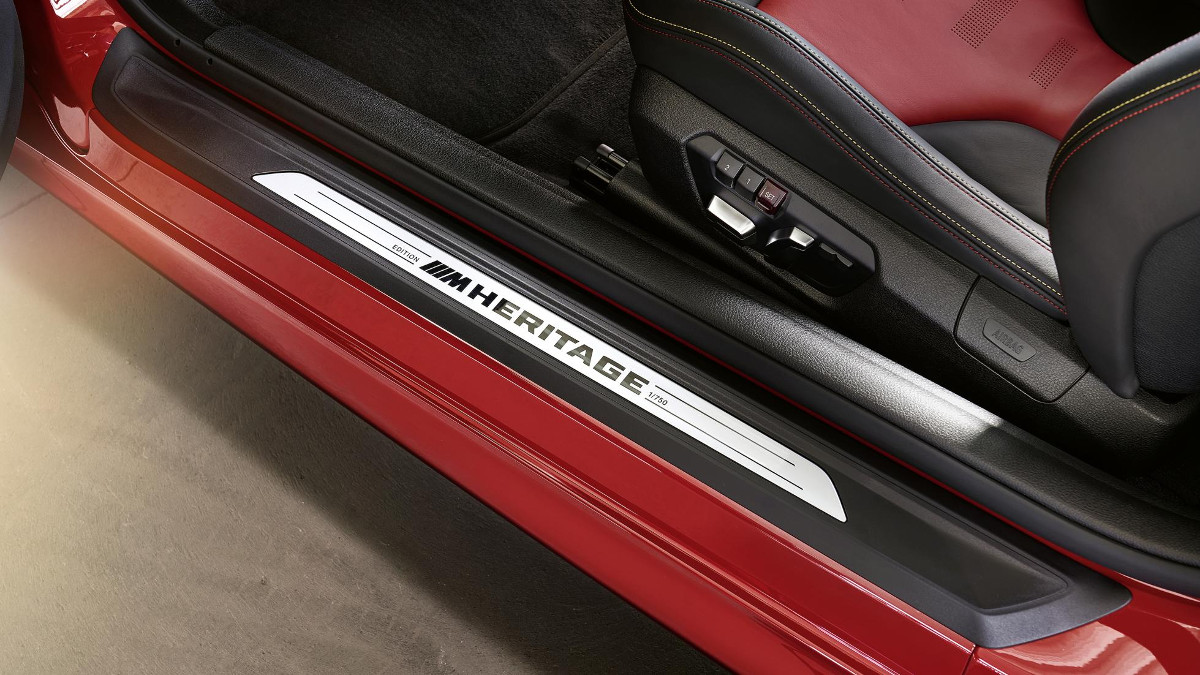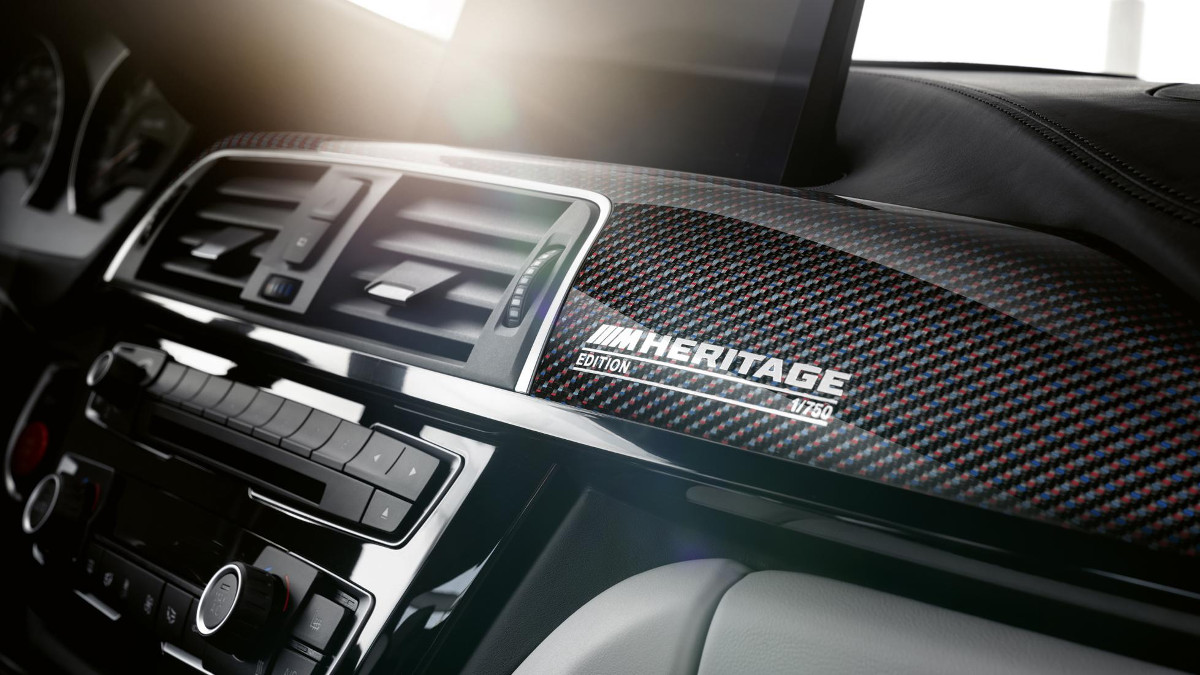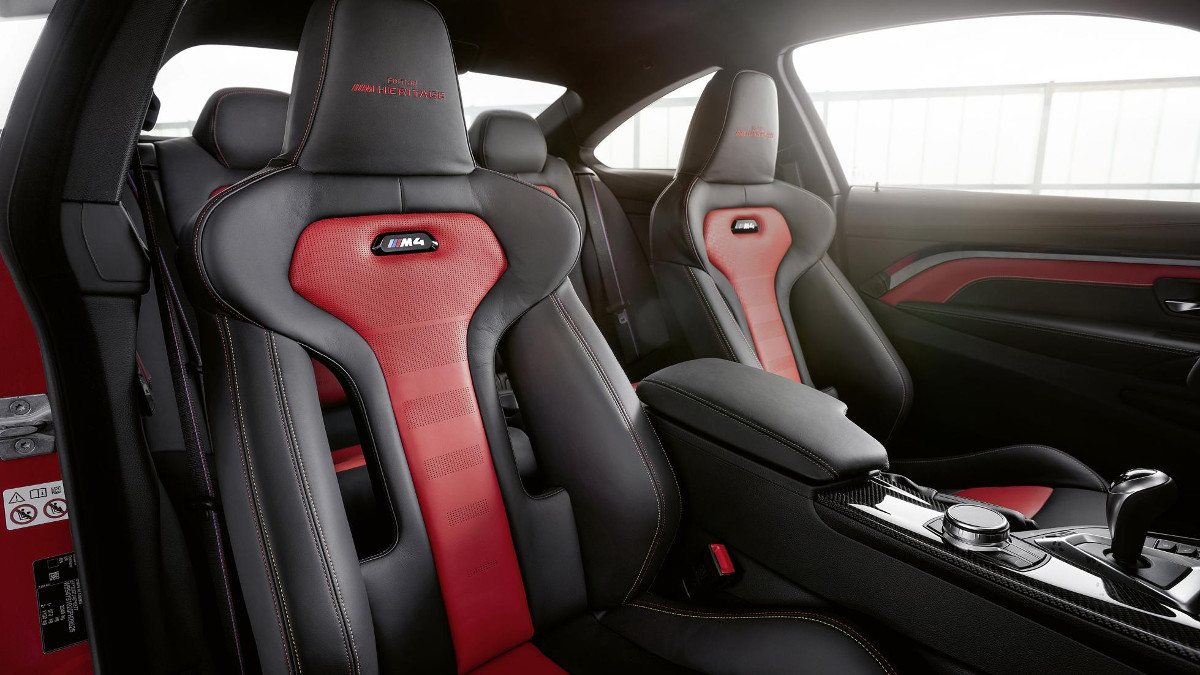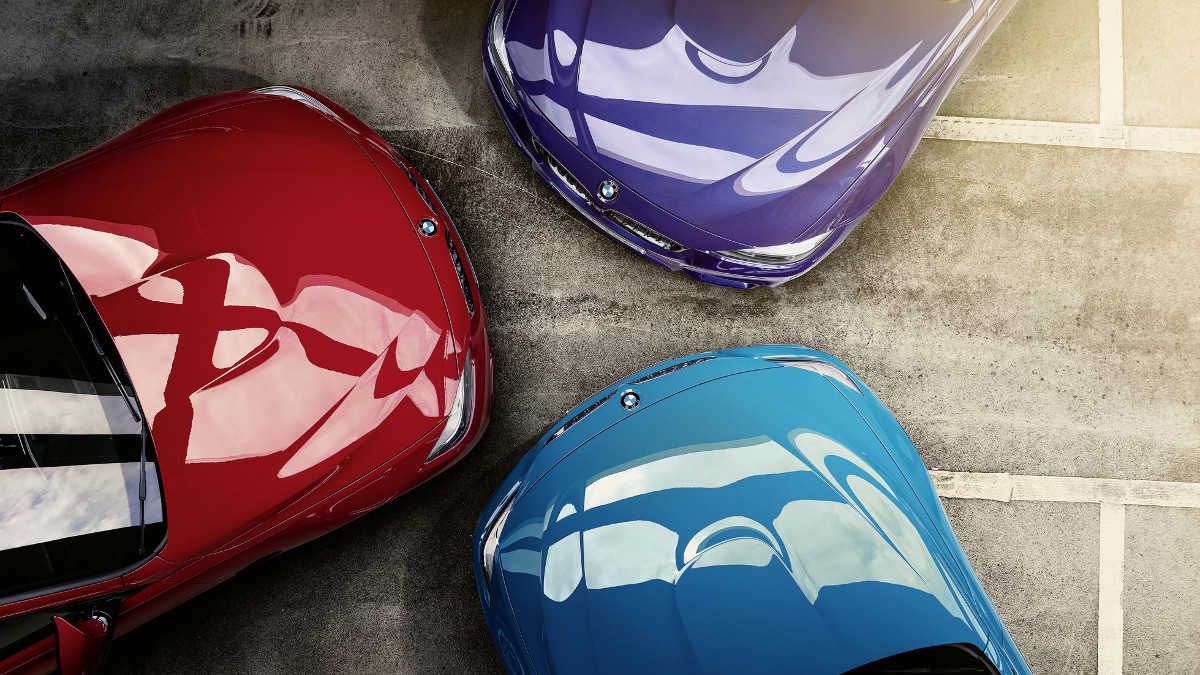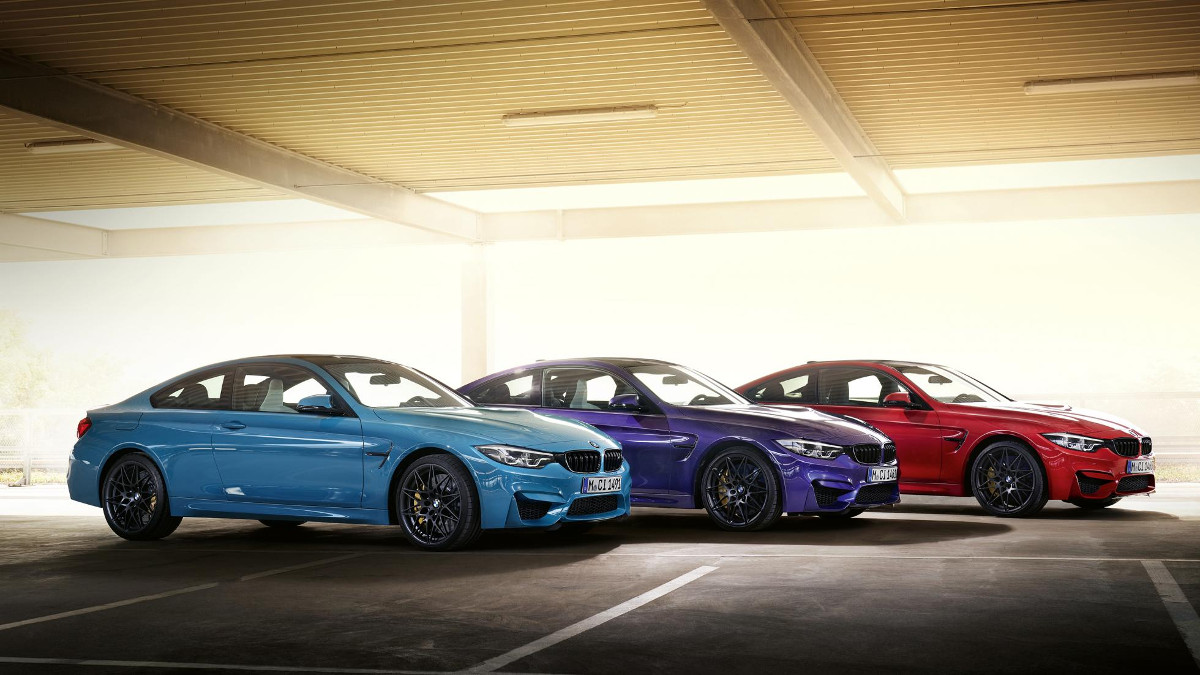 NOTE: This article first appeared on TopGear.com. Minor edits have been made.