Forget about Goodwood for a minute—feast your eyes on this thing. It's a BMW X7 pickup, created by 12 trainees from the company's body and vehicle mechanics, vehicle mechatronics and technical model construction departments.
Based on the six-cylinder X7 xDrive40i—an old test car that would otherwise have been sent to the scrapper—the road-legal concept took the trainees some 10 months to build. They removed most of the rear bodywork, including the two rearmost seats, and then lengthened the body by 10cm.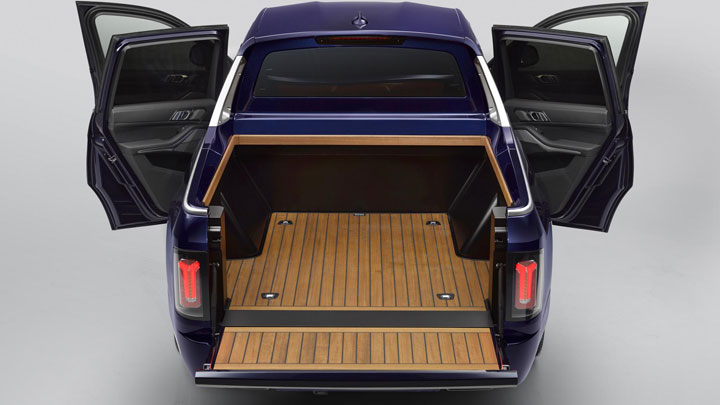 A 140 to 200cm-long teakwood floor was added, and custom bodywork fabricated. Use of CFRP and 3D printing means the pickup is an impressive 200kg lighter than a normal X7. Without a bike in the back, obviously.
Yes, a bike. That's a BMW F850 GS—an adventure bike that costs around £10,000—(P642,000) mounted on a custom frame. Quite how you get it up there, we're not entirely sure.
ADVERTISEMENT - CONTINUE READING BELOW ↓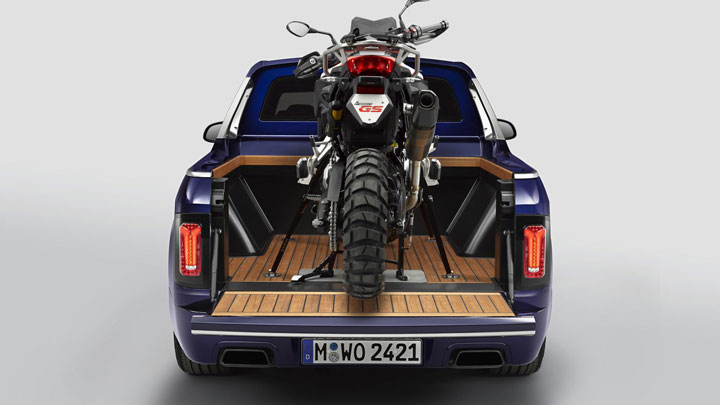 'Luxury' pickups like this aren't a totally new thing—especially in the US, where the likes of Cadillac and Lincoln have had goes at it in the past. So, have a look at the pics (interestingly, BMW hasn't supplied one of the front…) and tell us what you think of BMW's unexpected concept in the comments below.
There are no plans to put it into production—obviously—but were BMW to change its mind, reckon it'd sell?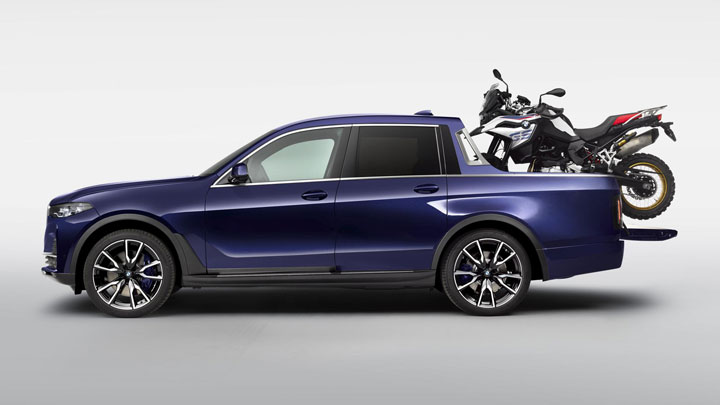 ADVERTISEMENT - CONTINUE READING BELOW ↓
Recommended Videos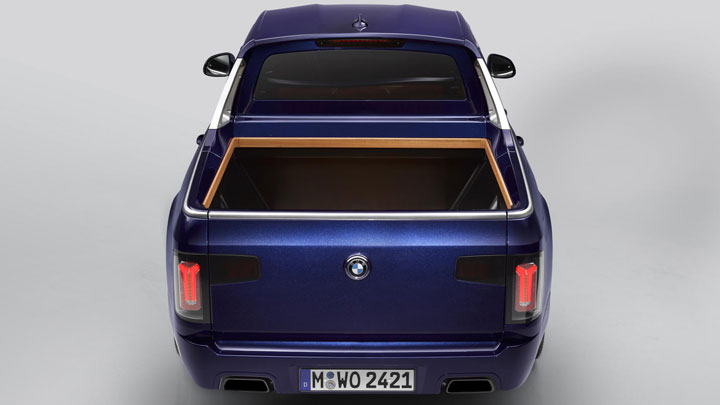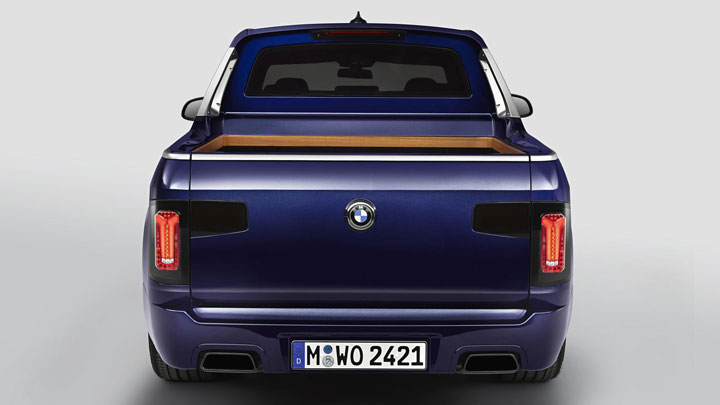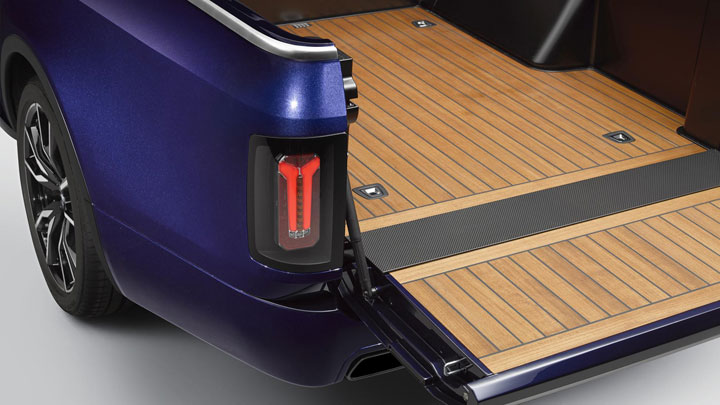 ADVERTISEMENT - CONTINUE READING BELOW ↓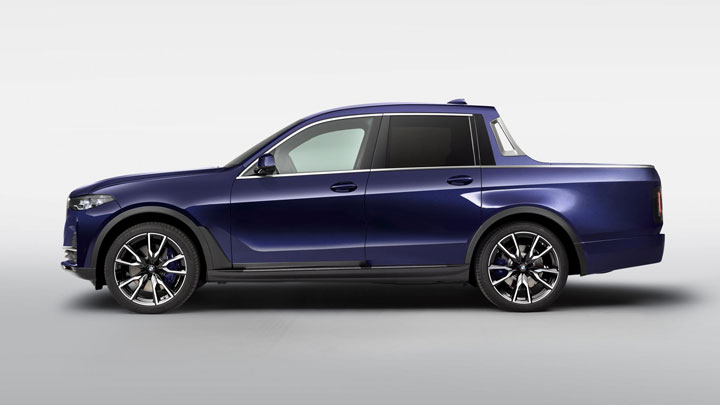 NOTE: This article first appeared on TopGear.com. Minor edits have been made.