Proof, if indeed any more was required, that the world's appetite for bludgeoningly fast Super SUVs shows no signs of slowing down resides along the vast, angular flanks of both the new X5M and X6M Competition cars. They are big, they are fast, and they are here.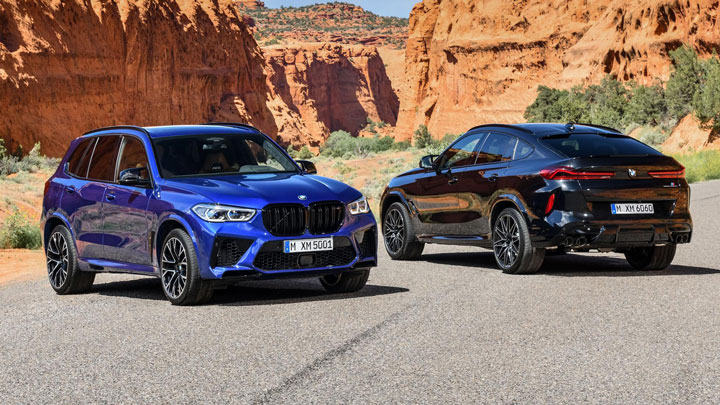 So, the new BMW X5M and X6M Competition. Yes, Competition. The UK will only get the range-topping versions of these hilariously over-endowed SUV things, which means a high-revving, twin-turbocharged 4.4-liter V8 tuned to deliver 620hp and 749Nm of torque. As we've said time and again, BMW has always delivered a lovely engine, and this will likely be one of them.
Said engine is matched to an eight-speed automatic gearbox and all-wheel-drive, complete with an active M diff because why the hell not? And anyway, who's brave enough to tell you otherwise? 0-100kph in the Competition cars is seen off in 3.9sec for the X5M, and 3.8sec for the X6M. 0-200kph takes 13.4sec for the X5M, and 13.2sec for the X6M. SUV dragsters. Both are limited to 250kph, but buyers will no doubt unlock the M Driver's Pack and its 290kph (still limited) top speed.
ADVERTISEMENT - CONTINUE READING BELOW ↓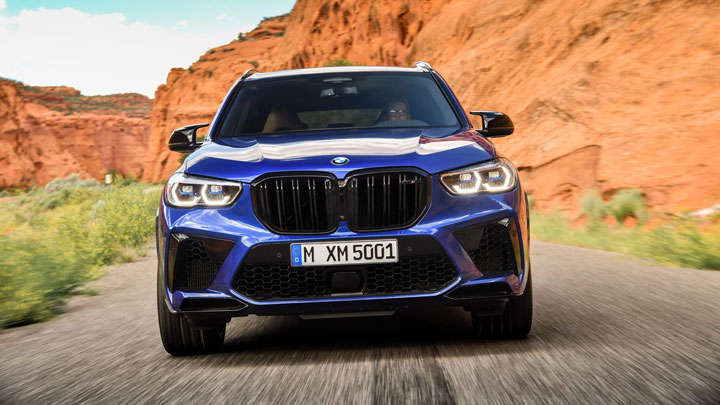 Seeing as engines are nice to talk about and detract from everything else, let us continue. BMW promises a "linear wave of thrust into the upper echelons of the rev range under full throttle". We love a good linear wave. It's also mounted 'firmly' to the structure of the car, allowing for sharper turn-in and less engine vibration into the cabin. Says BMW.
Okay, so it's pointy, too. Both cooling and oil systems have been designed "for track use", and the all-wheel-drive system and M diff have been tuned for max traction and agility whenever the mood strikes. Also, it'll drift. BMW says the all-wheel-drive setup is rear-biased, and thus, delivering "controlled drifts" is possible.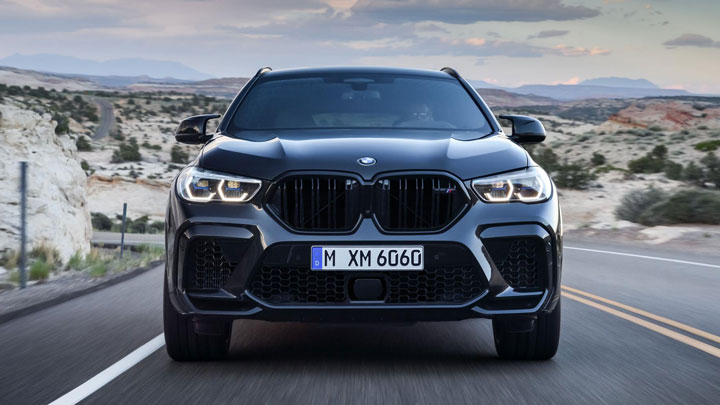 ADVERTISEMENT - CONTINUE READING BELOW ↓
Recommended Videos
Naturally, both these M cars get bespoke suspension tuning. Things like: stiffer mountings, extreme camber, M-specific braces up front, bespoke elastokinematics, a rear strut, and of course, adaptive dampers and roll stabilization. Those dampers cycle through Comfort, Sport and Sport Plus. There's an M Mode too, that allows you to configure the head-up display, and cycle through Road, Sport and Track modes and driver assistance systems.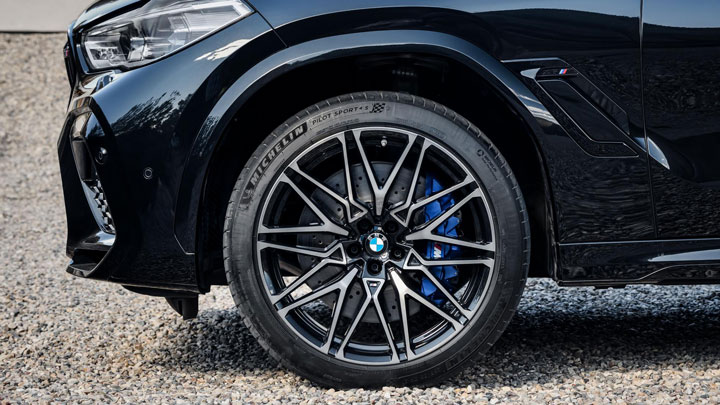 There are bigger M brakes—395mm diameter discs up and six-piston calipers up front, 380mm discs/single piston calipers at the back—and the ability to select either Comfort or Sport for the braking, too. Yup, braking is now adaptive, thanks to an electric actuator that allows the brake pressure to be modified. That's actually pretty cool.
We'll leave the looks because… you have eyes, and you have opinions. Suffice to say, neither is likely to be missed, nor confused for anything other than a big BMW M SUV. The Competition cars, FWIW, get black accoutrements, while all models get bigger air intakes, gills, twin exhausts, flared arches, spoilers and big wheels (21s up front, 22s on the back).
ADVERTISEMENT - CONTINUE READING BELOW ↓
Leather, buttons and illuminated sill plates adorn the insides of both cars, along with a dash of Alcantara. Electrically adjustable seats, wireless charging, panoramic sunroof, big stereo… it's all Premium Big Dog BMW in here. You know the drill.
Does it call out to you? Or is too much?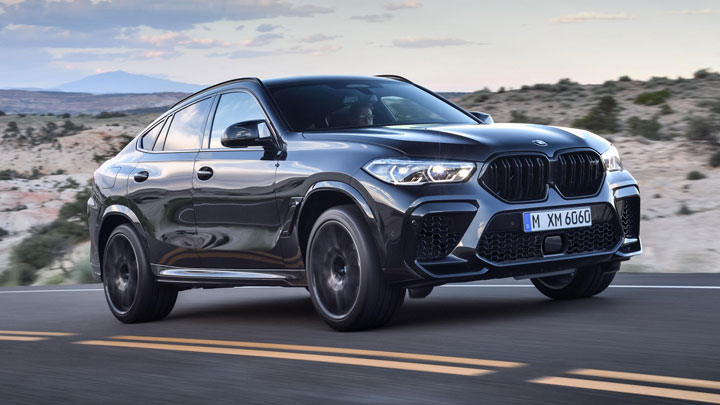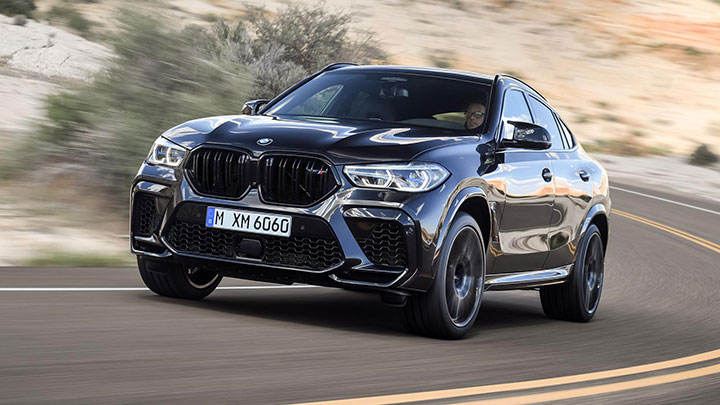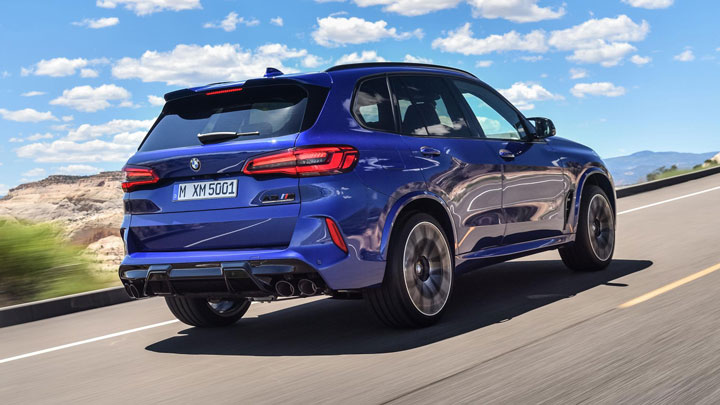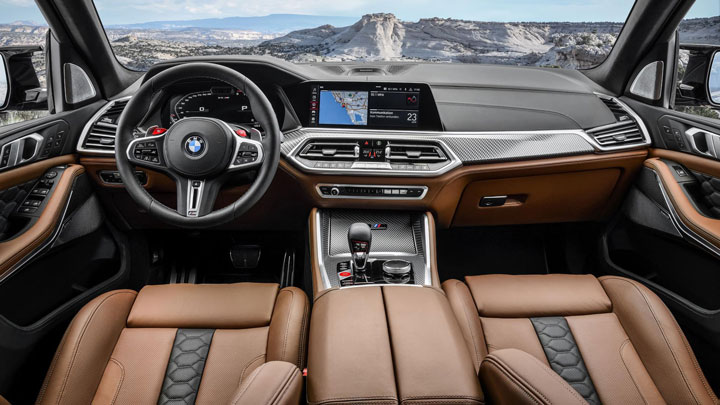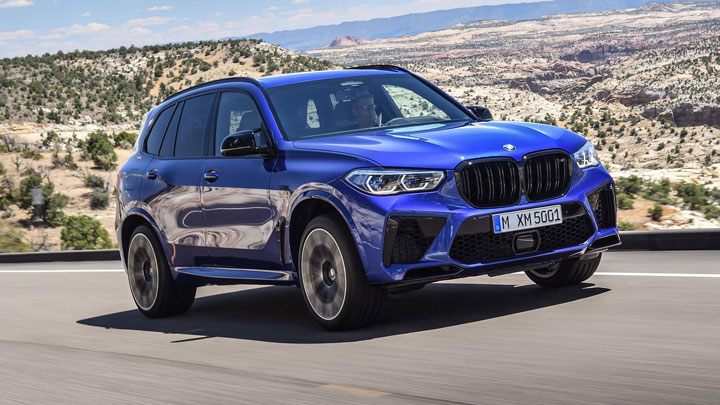 ADVERTISEMENT - CONTINUE READING BELOW ↓
NOTE: This article first appeared on TopGear.com. Minor edits have been made.