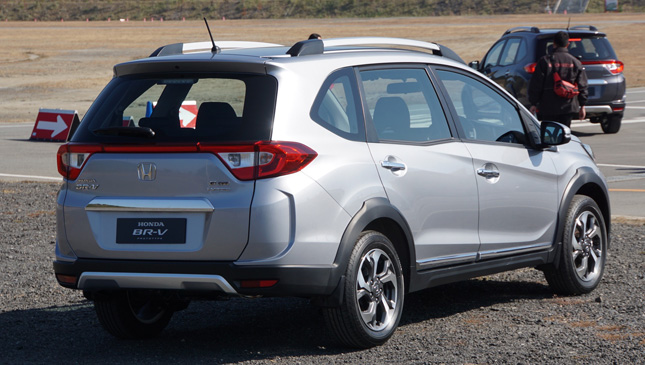 Last year, we were fortunate to drive the fab Honda BR-V. Essentially, it's a taller version of the Mobilio that's been contributing healthily to Honda Cars Philippines' bottom line. That means the BR-V is another potential sales hit for the Japanese carmaker.
As we near the halfway mark of 2016, there are still no hints or advance info about the BR-V. Well, no official hints anyway.
We were hanging out with a bunch of industry insiders recently and got wind of some interesting buzz. We heard that the much-awaited BR-V could arrive by the end of this year.
If this happens, it won't be the first time HCPI surprises us with a model introduction during the holiday season. In December 2015, it revealed the refreshed CR-Z during its Christmas party for the media. Because a BR-V launch is considered a full model introduction, a bigger event befitting its arrival might be arranged.
There is another bit of info we gleaned that's just as fascinating. HCPI could be the next Japanese carmaker to take advantage of our cleaner Euro 4 fuels and bring in a diesel version of the CR-V. That means Mazda's oil-burning CX-5 might soon have a rival.
According to our source, the diesel CR-V could reach our market next year.
In Europe, Honda sells a turbodiesel CR-V with two power ratings: 118hp and 160hp. What's exciting is the nine-speed automatic transmission that it comes with. That sounds very promising.
But don't go to your favorite Honda dealer and make a reservation yet. There's still no official word from HCPI regarding the models we discussed. Let's just cross our fingers and hope for the best.
ADVERTISEMENT - CONTINUE READING BELOW ↓
Photo by Dinzo Tabamo
ADVERTISEMENT - CONTINUE READING BELOW ↓
Recommended Videos