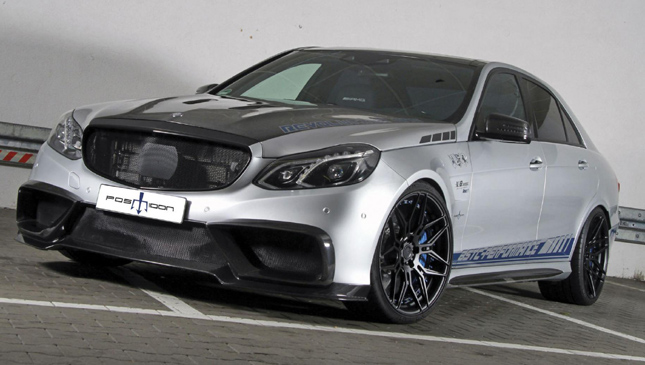 The world of performance car tuning never fails to surprise and delight. And while Mercedes-Benz prepares to usher in an exclusively all-wheel-drive E63 AMG, a particularly zany tuner has provided evidence that this is not bad news at all.
That's because Posaidon has used the traction offered up by the outgoing, optionally AWD E63 to produce performance figures befitting a supercar. Namely a 350kph top speed (limited, if you're wondering) and a 2.8-second 0-100kph time.
The former tops the Lamborghini Aventador SV, while the latter matches the standard specification of the Bugatti Veyron. Yikes.
Catalyzing those nuggets of Top Trumps gold is a modest power upgrade--if your definition of "modest" is a climb from 557hp to 1,006hp. Not far off double, if you've run out of fingers to count on.
Such a hike required Posaidon, in its own words, to "upgrade and re-engineer all the major engine components, starting with a pair of larger turbochargers and more efficient intercoolers." That ought not to be much of a surprise.
ADVERTISEMENT - CONTINUE READING BELOW ↓
There are more nuanced updates than some socking great turbos, though, such as competition-spec spark plugs and a newly calibrated limited-slip differential on each axle. Bigger brakes, uprated suspension and wider tires are all welcome (and doubtless necessary) additions, too.
Weight has been saved via the unceremonious ditching of interior trim and the rear seats, as well as the fitment of C63 AMG Black Series seats up front, whose installation saves 40kg alone. There's a lot of carbon, too, with plenty of it visible on the hood, the mirror caps, the spoiler and the diffuser.
More power, less weight, and madcap acceleration as a result. Posaidon's E-Class is fairly simple to understand in all areas but one: its name. Dubbed the RS850+, it rips off the name of Posaidon's last E63-based rocket, which had around 850hp. What's wrong with RS1000?
Oh, and if you're wondering what the unlimited top speed is, then Posaidon claims a "theoretical" 368kph. Which still isn't quite enough to topple rival tuner G-Power's modified BMW M5.
ADVERTISEMENT - CONTINUE READING BELOW ↓
Recommended Videos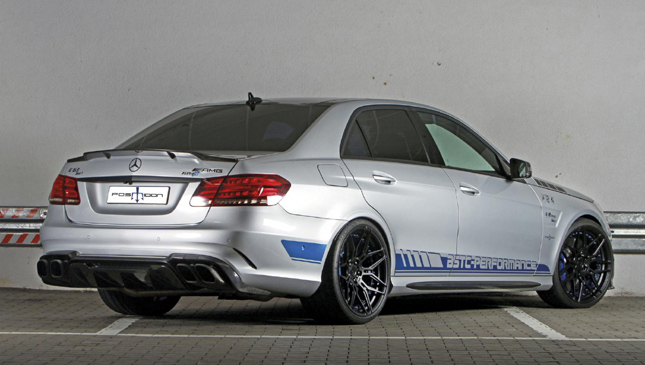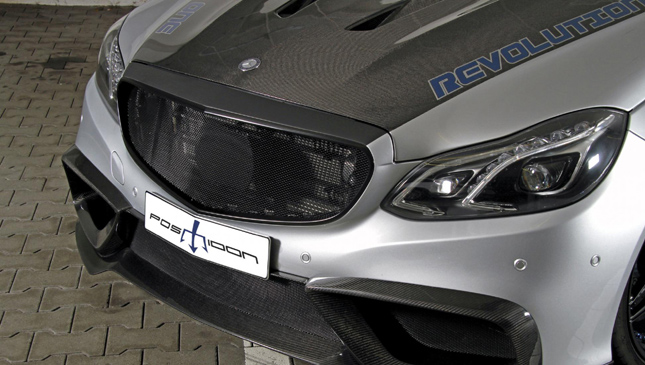 ADVERTISEMENT - CONTINUE READING BELOW ↓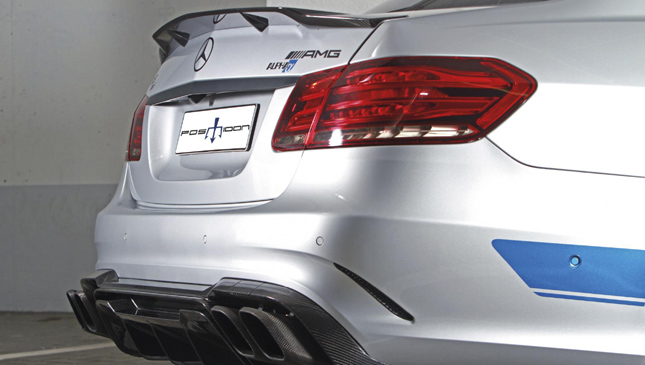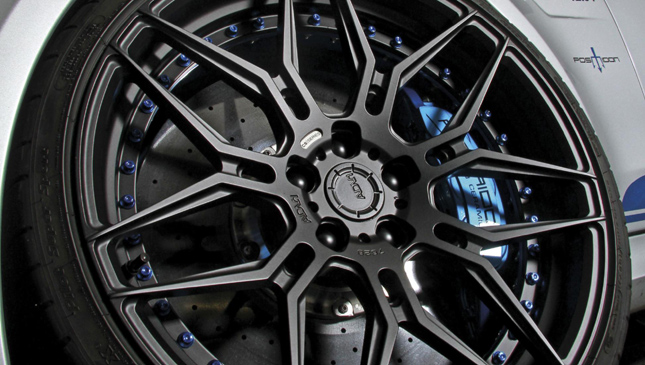 ADVERTISEMENT - CONTINUE READING BELOW ↓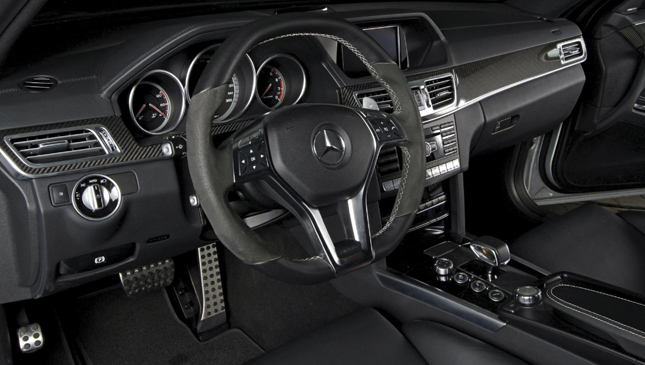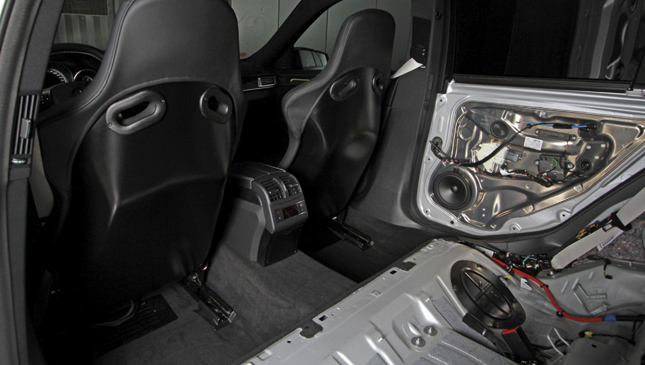 ADVERTISEMENT - CONTINUE READING BELOW ↓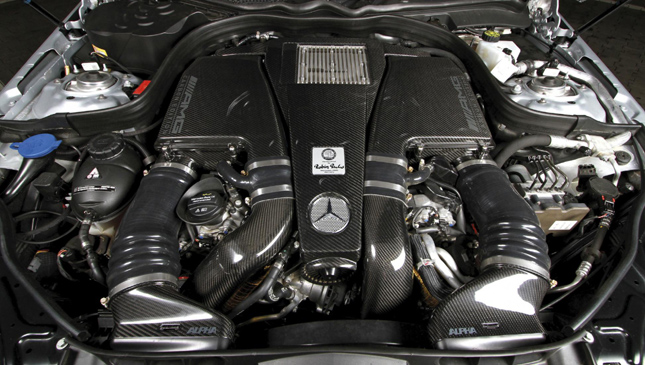 NOTE: This article first appeared on TopGear.com. Minor edits have been made.