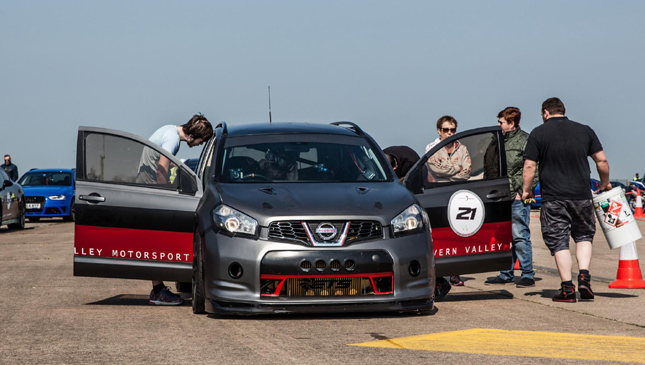 We'll not beat around the bush: a Nissan Qashqai has done 382kph. Faster than the top speed of a standard McLaren F1. Considerably quicker than the take-off speed of a Boeing 747 jumbo jet. And only slightly more aggressively nippy than most self-entitled school run types rushing their way through traffic in their jumped-up hatchbacks…
This unlikely speed hero is the work of Severn Valley Motorsport. The British tuners have been tinkering with this particular project for almost five years, after someone noticed that the old Qashqai+2 model had a wheelbase near the Nissan GT-R's. A transplant was performed, and along the way, the GT-R's 3.8-liter, 542hp bi-turbo V6 was boosted—to develop 1,100hp.
Continue reading below ↓
Recommended Videos
In 2014, Top Gear drove the SVM Qashqai-R, and declared: "Punt it from anywhere in the rev range and—giving the turbos a moment to draw breath—it kicks you in your kidneys, not so much launching you down the road as firing you into orbit. SVM has also programmed a feature which holds the engine's revs while you're driving to build boost. Then, while flooring the accelerator, you press the button, the turbos are unleashed and the world rushes backwards in one fell swoop."
You know, we might have been satisfied with a 1,100hp crossover. But SVM wasn't. So, they set about doubling its output, and last week, they took their creation to the V-Max 200 flat-out timing runs at an airfield in the Midlands. There, it recorded a top speed of 382kph, beating plenty of exotic machinery and nicking the Toyota Land Cruiser's 270kph record. This is now the world's fastest SUV.
Or is it? SVM didn't do a second run in the opposite direction to allow for wind assistance, and a Qashqai is a crossover, not a proper SUV. So like just about any speed record, this one will provoke plenty of chatter. But there's no denying this is a massively impressive result from one of the least performance-orientated starting points in the car world.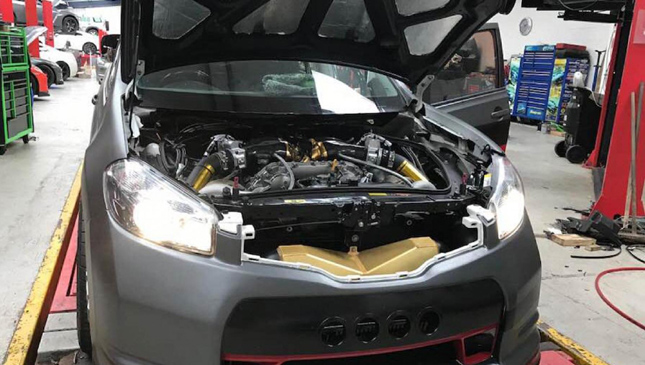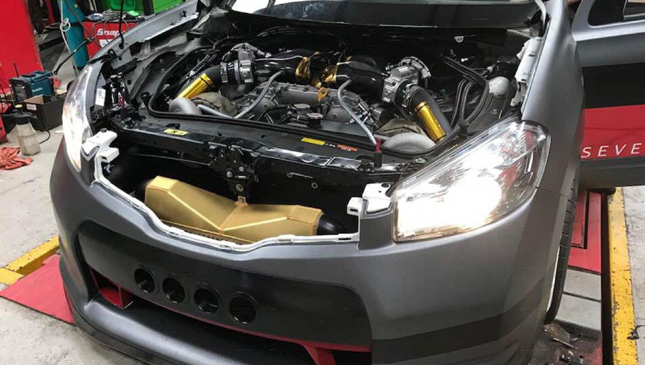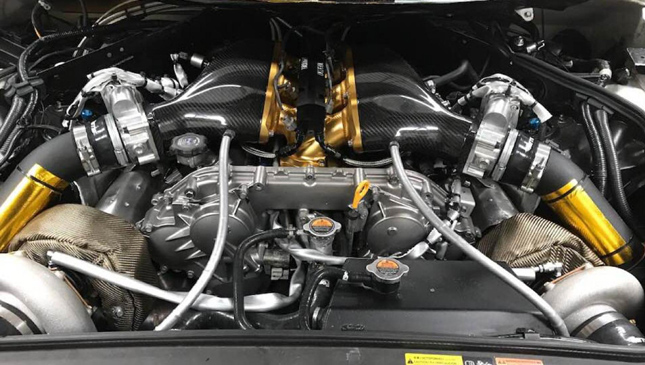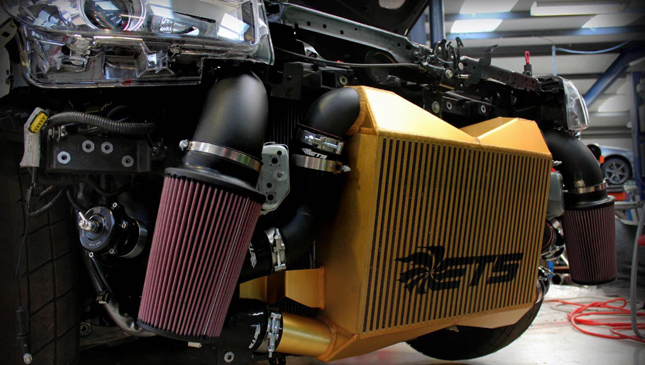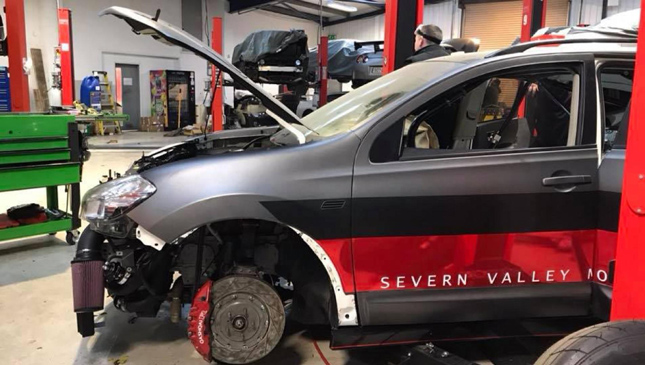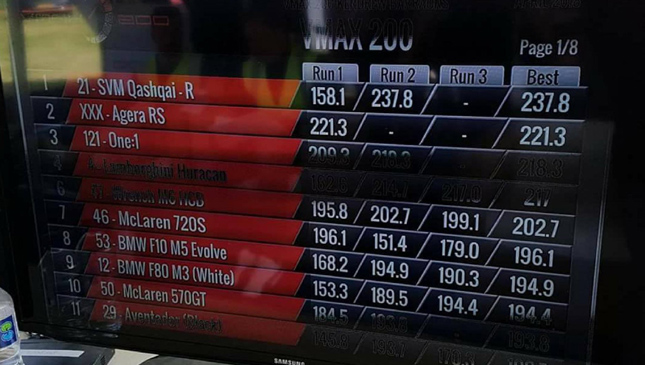 NOTE: This article first appeared on TopGear.com. Minor edits have been made.