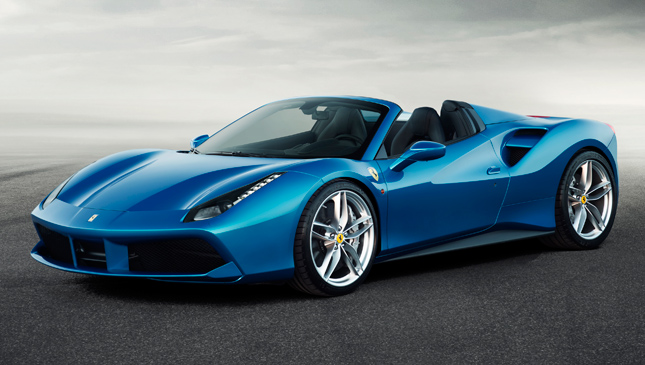 One might say that the new Ferrari 488 Spider is merely a 488 GTB minus the roof. Truth be told, however, it is much more than that. A key argument for the Spider is the retractable hardtop. It's essentially a Transformer-like trick that changes a "regular" 488 into a sexy convertible within a few seconds--all thanks to the magic of electronics and hydraulics.
The versatile roof also has a more lightweight design compared to a traditional ragtop. Thanks to the genius of the Ferrari designers, the top folds neatly into 10 separate sections and hides away in a mere 14 seconds. This setup translates to 25kg of weight savings, which means better performance, a more rigid structure, and an even more comfortable cabin.
Those concerned about hampered performance can relax, since nothing has been compromised. The 3,902cc twin-turbo V8 still develops 660hp at 8,000rpm and 760Nm at 3,000rpm. It can still blast from rest to 100kph in 3.0 seconds and hit 200kph in a mere 8.7 seconds (roughly the time it takes most midsize sedans to hit the century mark).
Being a supercar, you'd naturally expect the 488 Spider to have a lot of compromises when it comes to comfort and drivability. But today's high-performance machines are much better than how they were two decades ago. This car, for instance, has not only been sculpted to look good, but it has also been designed for comfort while carving through straights and twisties.
An electric glass wind stop (or wind deflector) can be adjusted in three different ways to maximize cabin comfort, even while the top is down and the car is barreling its way at more than 200kph. Moreover, the car was designed with the aid of a simulator, pretty much like the one used in Formula 1. This allowed engineers to take into account the human factor into every aspect of the Ferrari. It's like tailor-fitting the car to its driver and not the other way around.
ADVERTISEMENT - CONTINUE READING BELOW ↓
For now, we'll just be content with dreaming about driving this new supercar. And in our fantasies, it'll be driven top down, of course.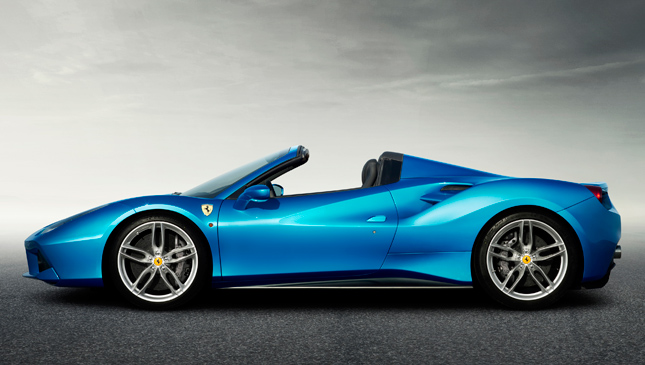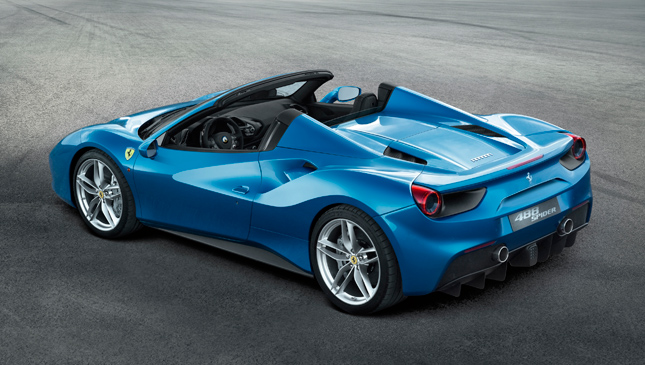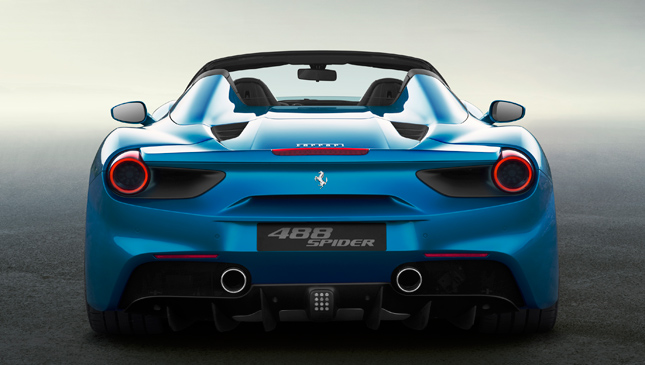 ADVERTISEMENT - CONTINUE READING BELOW ↓
Recommended Videos