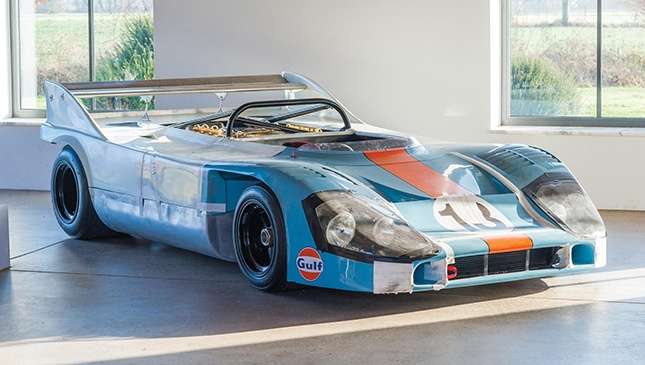 The Porsche 917 has been called the greatest racing car of the 20th century, so there'll be a lot of interest when this, the prototype 917/10 Spyder, goes up for sale at RM Sotheby's Paris auction on February 8th.
It'll set someone back more than €4.6 million (P245 million), although it's likely to comfortably reach €5 million (P266 million). And on paper, you don't seem to get much for your money. There's no radio, A/C, carpets or even a dashboard to speak of. You don't even get a proper windscreen. Only the front has been painted in the signature Gulf Racing colors, the paint is coarse and there's more duct tape on it than an old Mondeo.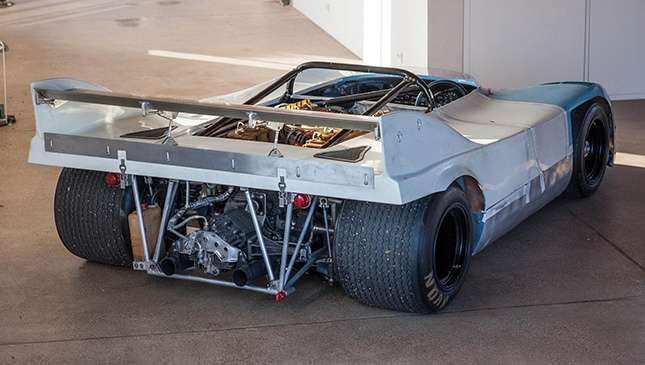 Continue reading below ↓
Recommended Videos
Of course, you're paying for the history. This is chassis number one of the 917/10 model, of which only 13 chassis were made. It'd be quite an achievement to own one of the 13, let alone the original prototype 001.
You're also paying for the engineering behind this car. The 5.0-liter air-cooled 12-cylinder engine produces more than 600hp, and the mechanical bits are of the highest quality. Plus, that bodywork, the massive wing and huge rear tires (from when tires were a proper size) are worth some of the entrance fee alone.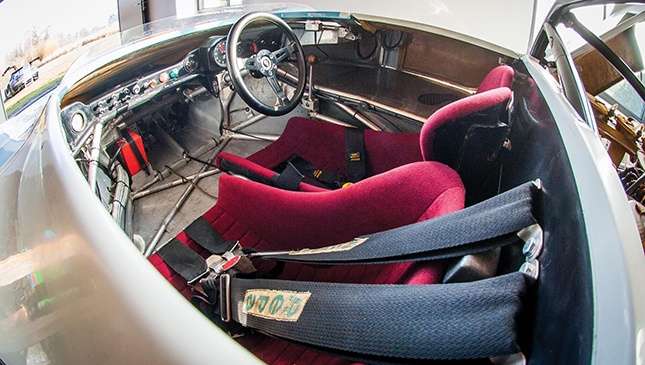 This car was instrumental in helping Porsche to capture the 1972 Can-Am Drivers' Championship, and it went through an exhaustive testing process.
It was wind-tunnel tested to make it as fast as possible, spent 23 consecutive days on the skidpan at Porsche's Weissach R&D facility, and ran up thousands of kilometers. Over sixteen months, it was tested by a number of drivers at Weissach, Hoffenheim and the Nürburgring.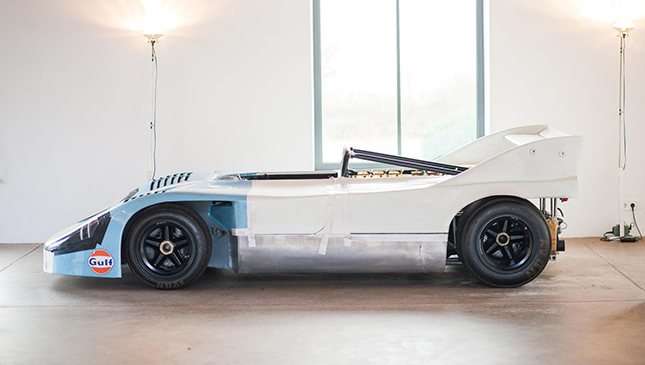 You might have thought that being the prototype, it would have been retired to a Stuttgart museum, but that wasn't the case. It was owned by German racing driver and team owner Willi Kauhsen, who raced the car across Europe and the Americas for the 1972 and 1973 seasons.
It was also raced by Emerson Fittipaldi the next year in the Nürburgring 300km. It won one Interseries race in the summer of 1973 at Hockenheim, and finished well in many of its races.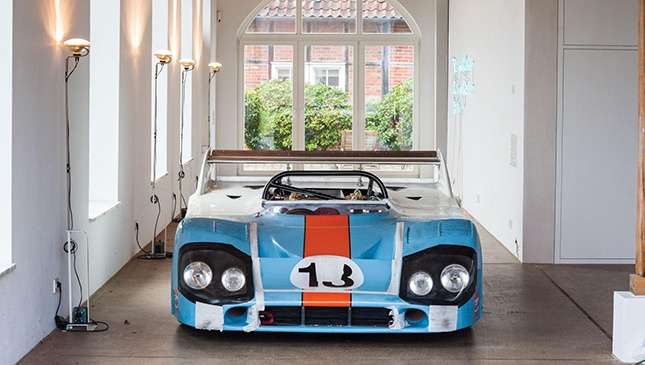 After the 1974 season, 917/10-001 was put into storage until 1997, and then it was restored over a two-year period. From 2000, Kauhsen took the car to a number of historic racing events such as Goodwood and Daytona.
It was sold in 2008 to Dr. Ulrich Schumacher, who also displayed the car at prestigious historic events. After being sold again in 2012, the car underwent a full restoration and was fitted with the 630hp engine it's being sold with (the original had more than 1,000hp).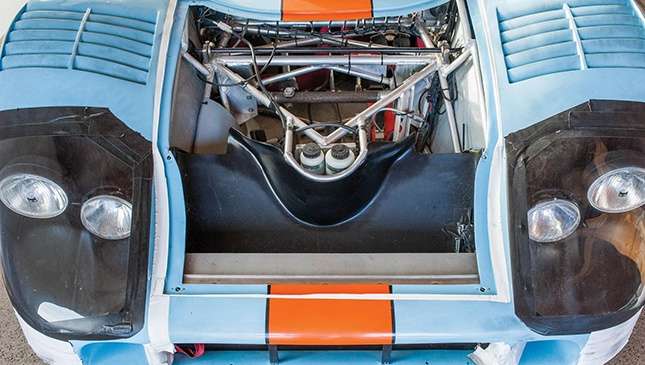 Still, it's a lot of money for some tape, isn't it? Well, the car is presented as a 'point-in-time' restoration, so this is how it would've looked in the wind tunnel in 1971. The tube frame is original, and a yellow and red Bosch livery is included, which would make the car look a little less like a prototype.
Also included are a plethora of photos, articles and material from the Kauhsen archive and a current FIA Historic Technical Passport. It's still a full fat race car, not just a beautiful garage queen. Who wants to pool some money?
NOTE: This article first appeared on TopGear.com. Minor edits have been made.