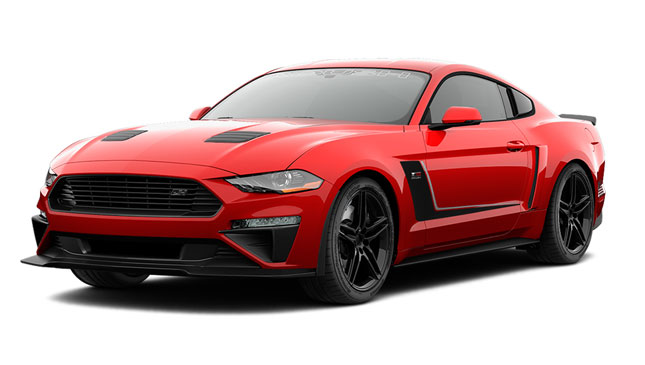 This, girls and boys, is a 710hp Ford Mustang. Doesn't look like it, right? It looks subtle. Well, as subtle as Mustangs can feasibly get.
It's called the Jackhammer, and it's a product of Roush Performance, who've tuned all manner of Fords over the years. Including last decade's Ford GT.
ADVERTISEMENT - CONTINUE READING BELOW ↓
To the latest, face-lifted Mustang, Roush has strapped a newly designed supercharger to the 'Stang's 5.0-liter V8. That lifts its outputs to 710hp and 962Nm, considerable rises over the standard 460hp and 569Nm.
You can only have it as a coupe, but you do have the choice of six-speed manual or ten-speed automatic gearboxes. You need the former.
While it's relatively subtle compared to something like the Sutton CS800, there are still visual nods to the power beneath: Roush puts on 'hockey stick' side stripes which it doesn't apply to its less powerful upgrades.
Other goodies include 20in wheels, height adjustable suspension and—helpfully—a five-year powertrain warranty. Roush is only making 200 Jackhammers, so you get rarity, too. A louder exhaust and even fancier suspension lies on the options list.
The cost? Prices start at $14,765 plus your base 'Stang, so even with a few fancy options, you're looking at around $55,000 (P2.85 million) all in. A Ferrari 488 GTB, which is 50hp lighter, costs around 10 times as much…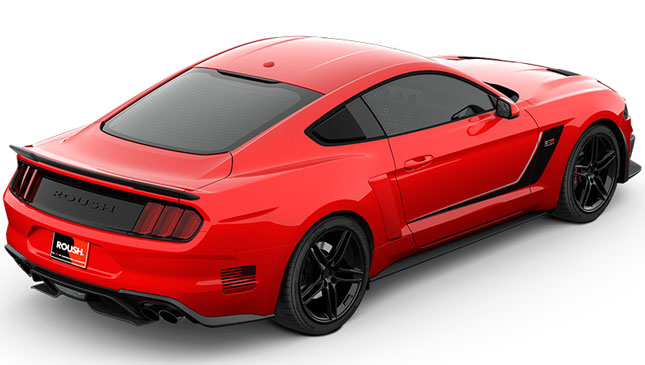 NOTE: This article first appeared on TopGear.com. Minor edits have been made.