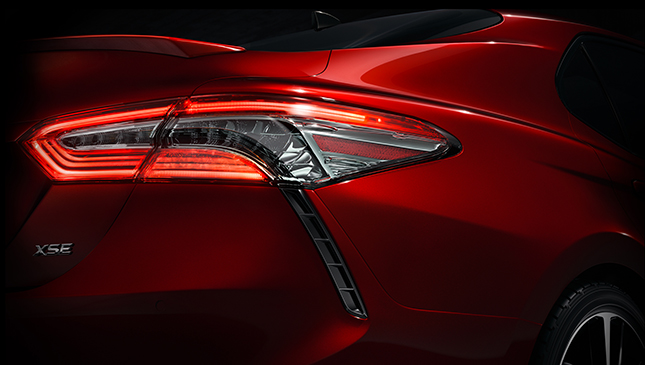 The 2017 Detroit Auto Show is still a pretty long way off—but as early as now, carmakers are hyping-up vehicles in hopes of grabbing everyone's attention ahead of the rest. It looks like Toyota's one of the early birds, as the Japanese carmaker has finally pulled the sheet—albeit ever so slightly—off the all new Camry.
As you can see in the photo above, the Camry's new look features drastically redesigned taillights with a more futuristic vibe, sleek lines headed toward the rear and…uhm yeah, that's about it. But hey, if the car as a whole is as edgy as what we see here, it's safe to say we can expect a lot of changes. Toyota has been coming out with increasingly modern designs as of late, could the all-new Camry continue the trend?
Toyota says we should "prepare to stare". Considering it's going to take a while, we'll have more than enough time to do so. We'll learn more about the 2018 Camry when it makes its debut in January next year.