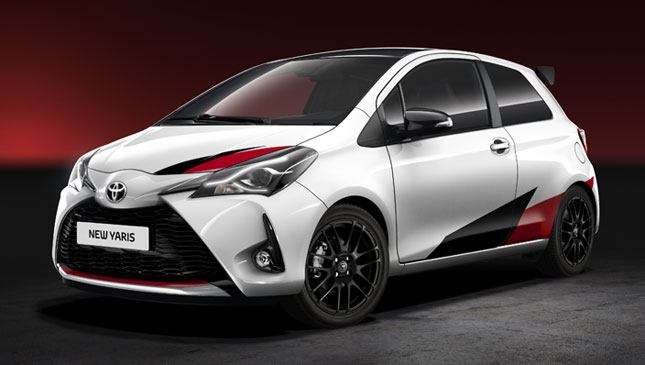 The simple but enduring Toyota Yaris is about to get a whole lot more powerful. The Japanese carmaker has revealed that a high-performance model will be unveiled at the Geneva International Motor Show this coming March.
All we know so far is that it will be based on the three-door variant and it will be powered by an engine that produces upwards of 210hp. Considering that Toyota will use the Yaris for its return to the World Rally Championship this year, we've no doubt that a lot of work and effort is going into this upgrade. We're hoping that some of that racing tech carries over to the consumer model. The said rally car will make its dirt track debut next week at the Monte Carlo Rally.
Continue reading below ↓
Recommended Videos
In addition to the new model reveal, the entire Yaris line-up will get some design modifications as well. These will include new front and rear styling, a modernized interior, and some tech upgrades to improve overall comfort and handling.
We can't wait to see how this performance-spec model will turn out. If it's that good, we might be inclined to start bugging our friends over at Toyota Motor Philippines to bring it in. Who would've thought that the humble Yaris could be so exciting?