The rise of mobile has been staggering these past few years. Websites, infotainment providers, convenience apps, and e-commerce platforms, must be optimized for mobile in order to thrive and survive, and because people expect to be able to access these online services and content on the go, carmakers like Honda have also been busy "delivering on customer expectations for the full integration of mobile services into the vehicle experience."
So now we have this, the Honda Dream Drive, a "mobile-based dashboard" being showcased in prototype form at the ongoing Consumer Electronics Show in Las Vegas. Developed in collaboration with Connected Travel, a connected-vehicle platform and application services company, it will allow you and your passengers to purchase and consume media, goods, and services from the comfort of your car—and will also reward you for doing so.
A moment of silence for all the credit cards and mobile wallets out there.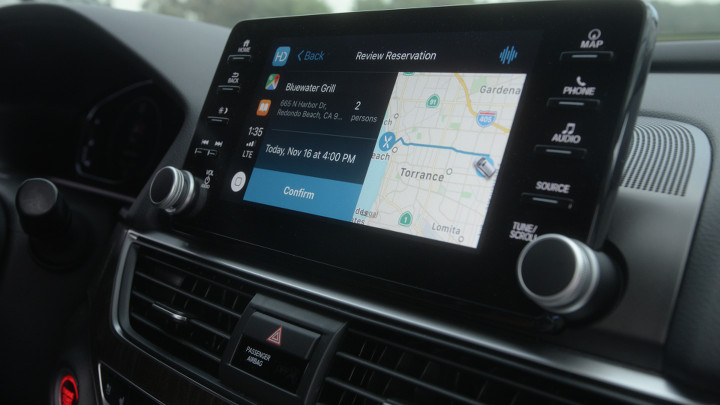 ADVERTISEMENT - CONTINUE READING BELOW ↓
To make in-vehicle spending safe and easy, drivers can operate Dream Drive using either voice command or touch input to pay for fuel, movie tickets, and parking; make restaurant reservations; or order food for pickup or delivery. Payments via Visa, Mastercard, and PayPal are supported. Passengers, meanwhile, can use Dream Drive on their mobile devices to play games, read comic books, listen to music, watch movies, explore points of interest along the route, and control the car's multimedia and cabin functions.
"Honda has teamed up with industry leaders who want to understand how to best provide in-vehicle services to our customers," says John Moon, managing director for strategic partnerships at Honda Innovations. "These collaborations are important to test consumer desire so we can understand how to mutually serve our customers."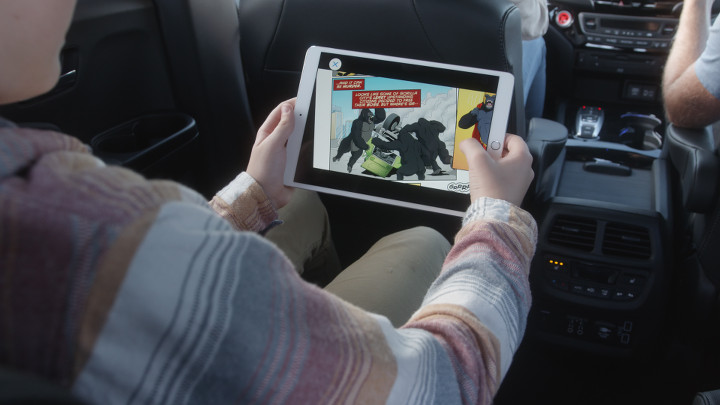 Finally, to get you to use these mobile services while in the car, Honda is trialing a points-based rewards system for Dream Drive users.
"The gamification of everyday travel experiences with rewards points provides Honda with a unique opportunity to connect with its drivers and passengers, to establish a more personal engaging relationship with them, and to enhance customers' daily lives with the automotive industry's first frequent driving and riding program," says Bryan Biniak, CEO of Connected Travel. "Honda drivers and passengers earn points from common activities as well as extraordinary experiences created with market leading brands and developers, and then redeem their reward points at their favorite local and online retailers."
As mentioned before, Dream Drive is still in prototype phase for now. That should give you oodles of time to set a daily limit for your credit cards before the system rolls out and finds its way to our market.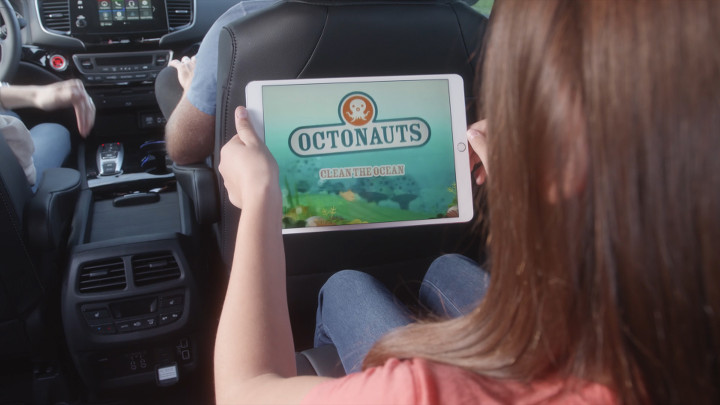 ADVERTISEMENT - CONTINUE READING BELOW ↓