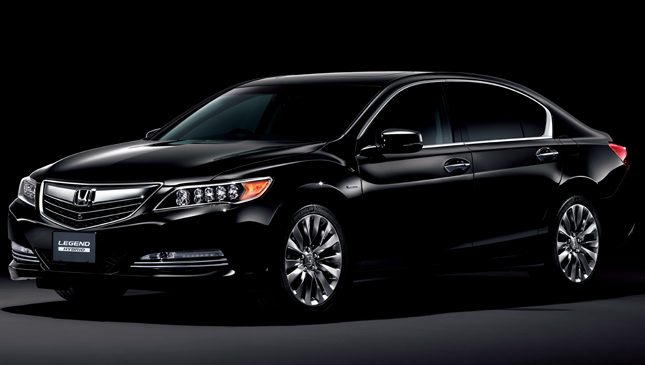 The end of 2015 is in sight, and yet it seems Honda Cars Philippines isn't done with its product introductions. We just got an invite via snail mail with the words "luxury" and "advanced." It comes with teaser photos of ornate LED headlights and a complex gearbox. Through some magical powers of car deduction, we can only conlude one thing: the Legend is coming.
This is the return, actually, as Honda brought in a few units a long time ago.
The Legend is Honda's flagship sedan, slotting above the Accord. The fifth-generation model has a hybrid powerplant and all-wheel drive. Its fuel economy is rated at 16.8km/L, a figure we readily believe knowing how proficient Honda is in motoring efficiency.
A seven-speed dual-clutch transmission does its part in delivering power and fuel economy, with a slew of electronic systems like Agile Handling Assist and Vehicle Stability Assist taking care of sportiness and safety.
ADVERTISEMENT - CONTINUE READING BELOW ↓
One notable safety feature is Honda Sensing, a pedestrian- and obstacle-avoidance system. It uses a millimeter-wave radar and a monocular camera to do its high-tech duties.
In Japan, the Legend costs ¥6.8 million (P2.63 million). Of course, we won't know until the launch date on Tuesday, October 20, how much exactly it will cost in our market. Other details will be known by then, too. We certainly hope our onerous tax system won't double the cost. Whatever the case, expect to see more news about Honda's flagship model next week.
ADVERTISEMENT - CONTINUE READING BELOW ↓
Recommended Videos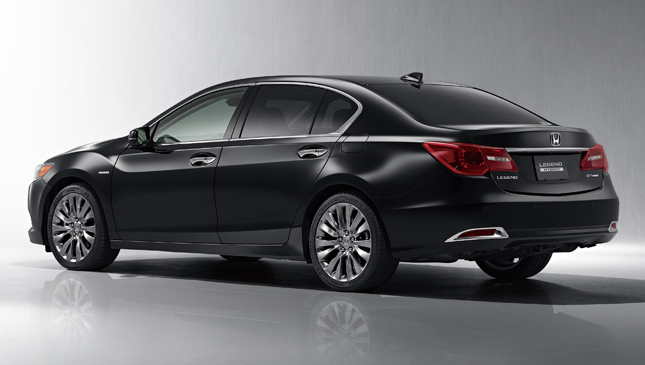 ADVERTISEMENT - CONTINUE READING BELOW ↓