Mini cars like the Honda Brio don't normally turn heads—and they're not meant to. They're run-of-the-mill daily drivers through and through, and they serve their prupose well.
So yeah, there's nothing wrong with driving a plain old city slicker. Still, we're on board with the idea that if you can make your ride stand out, go ahead and do it—whether it's a high-riding SUV or a humble offering like the Brio. And if the Honda Small RS Concept on display at the 2018 Philippine International Motor Show (PIMS) is anything to go by, then the Japanese carmaker seems to share this sentiment.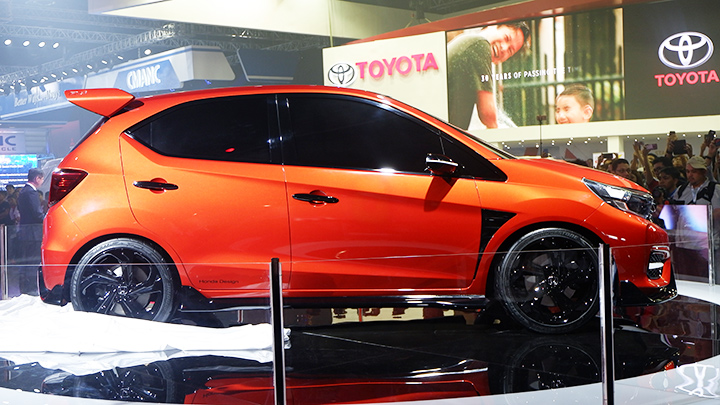 Continue reading below ↓
Recommended Videos
Fisrt unveiled earlier this year at the Indonesia International Motor Show, the Honda Small RS Concept was a preview of the next-generation Brio. We say 'was' because the production-spec Brio was already unveiled in August.
The Small RS Concept features gloss-black five-spoke wheels, a rear spoiler, a hood scoop, a menacing bodykit, an attractive orange paint job, and a face that's more in line with the rest of the company's current-gen offerings. To sum this ride up, it looks sort of like an angry, miniature version of the Mobilio.
So, if you're the owner of a mini car looking to make your ride stand out, do drop by PIMS 2018. Believe us when we say the Honda Small RS Concept would make the perfect peg.