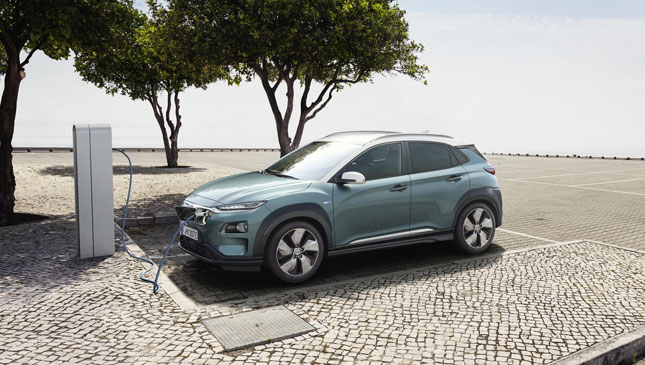 This is the Hyundai Kona Electric. It is, somewhat predictably, a plug-in, zero-emission version of the little Kona crossover.
It launches with two different electric powertrains. A base version has a 299km range, 133hp, and a 0-100kph time of 9.3sec.
The one you probably want, though, is the 'long-range' version. As well as offering a claimed 470km between charges, it also has 201hp and an almost hot hatch-like 7.6sec 0-100kph sprint.
Both have the same 395Nm (more than a Porsche 718 Cayman, or a 996 GT3) and their 167kph top speeds are identical. Naturally, the long-range version takes longer to charge, too; around 10 hours when it's plugged into regular mains. The base Kona Electric can apparently gain 80% of charge (so around 241km of driving) in an hour if you have a fast charger.
Continue reading below ↓
Recommended Videos
The Kona Electric looks suitably different to the standard Kona, so you'll be able to shout about your eco credentials a bit. The grille is closed off and there are new 17in alloy wheels, though the regular car's seeming infinite color combinations are still available.
Inside, there's a new center console so account for the lack of a conventional gearbox, though there are paddle shifters behind the wheel, which are used to adjust how much energy the car recuperates under braking.
There's loads more tech beneath the skin, too. There's the bare bones of a self-driving car, with lane-keep assist, semi-autonomous cruise control, and emergency braking with pedestrian detection. There's also connection for every smartphone you can name, and you can pop your device onto a wireless charger if it's new enough.
It's all channeled through a 7-inch touchscreen, which also displays lots of info about your energy usage if you're buying an electric car to geek out on the tech. The screen teams up with a head-up display ahead of the windshield, which has "a luminance of more than 10,000 candela per square meter." Yeah, we've no idea if that's good or not, either.
This is a company with form in zero-emission SUVs, having sold a fuel-cell ix35 for years, with the Hyundai Nexo due to replace it soon. The standard Kona's a fun thing to drive, too, so the abundant (and instantly available) torque of an electric version could turn it into a proper little toy.
We'll find out when it launches later in the year, when we'll know how much it costs, too. Does a plug-in crossover like this appeal more than the comparatively conventional Nissan Leaf or Volkswagen e-Golf?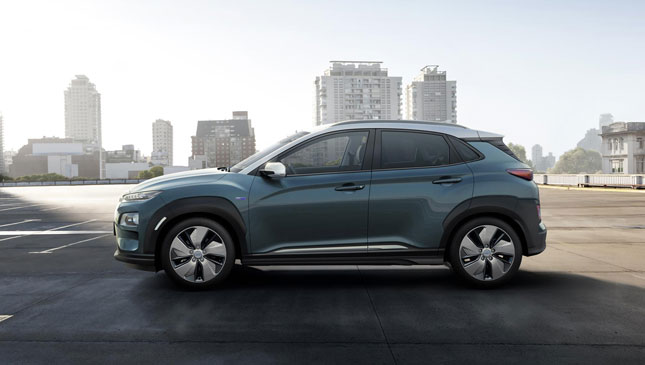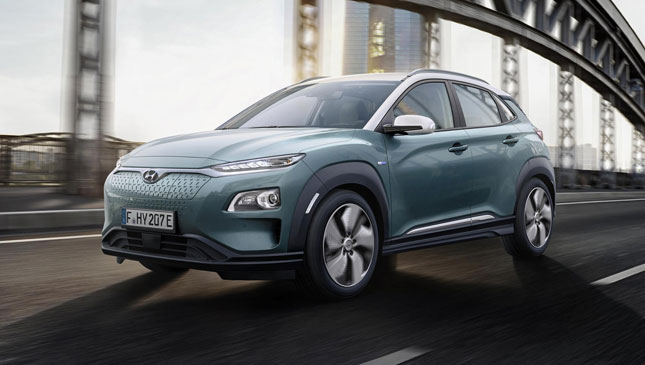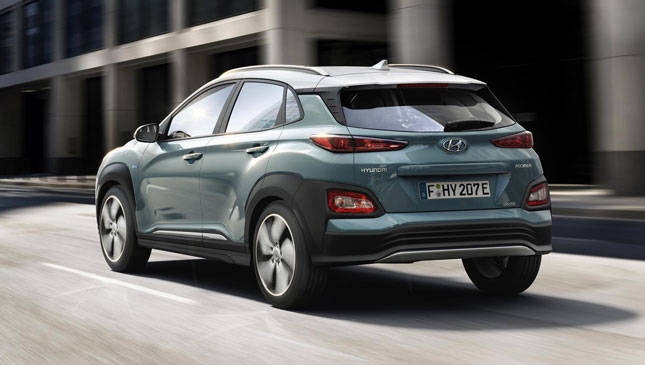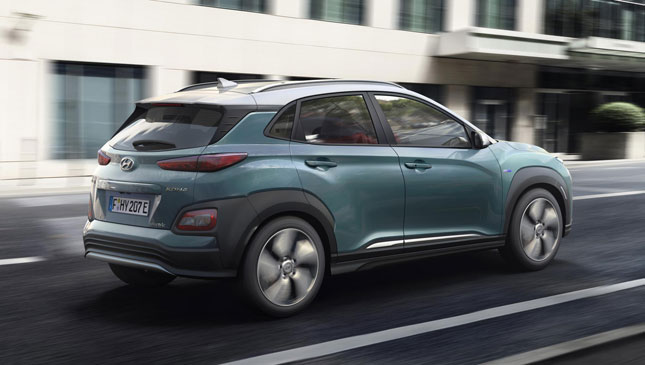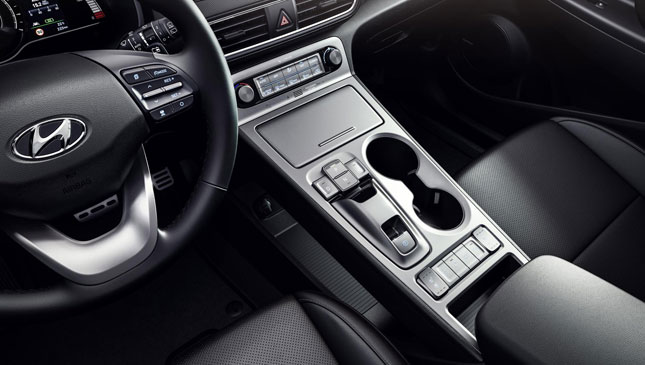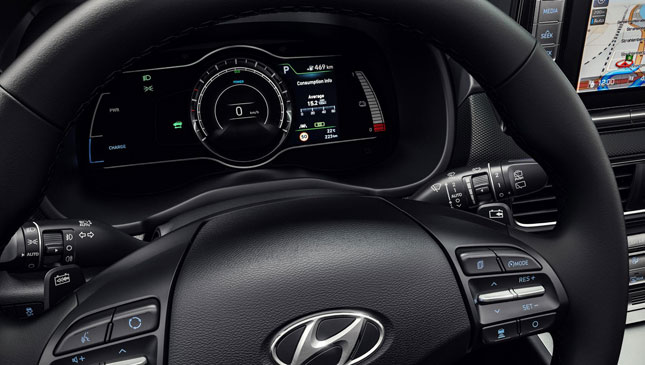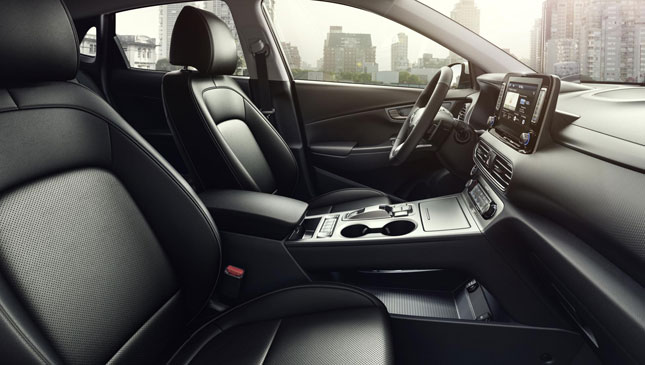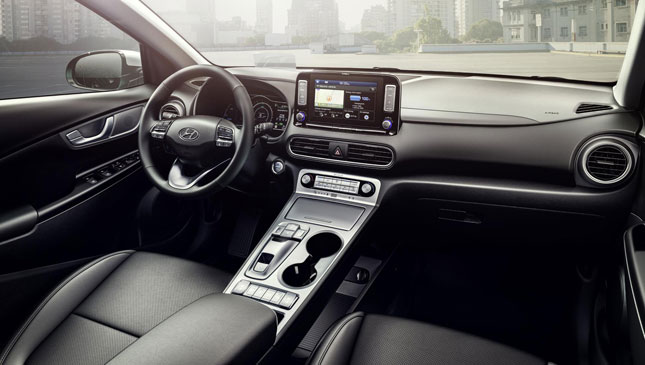 NOTE: This article first appeared on TopGear.com. Minor edits have been made.