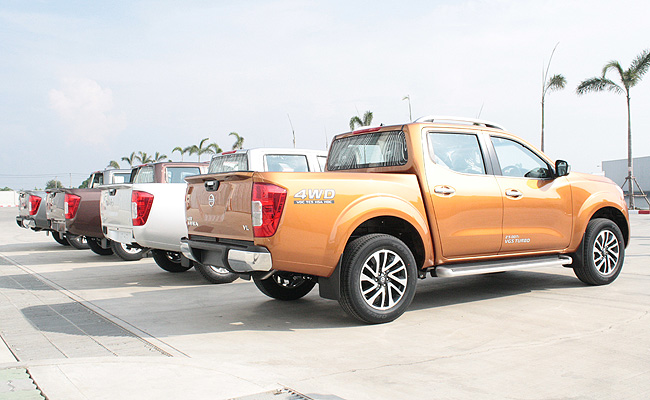 We just reported that we were at Nissan's Bang Na plant in Thailand last week to tour the all-new Navara's assembly line. The plant visit was arranged by Nissan Philippines.
As expected, part of the plant tour involved Nissan Thailand officials sharing some figures, like how it has the capacity to produce 88,000 units of the Navara annually. Now, during the presentation of the plant's capabilities, we noticed an entry that said "(Future: SUV 48k/y)."
Since what was being discussed initially was the Navara's production facility, we can only surmise that the Nissan Thailand plant will soon produce a sport-utility vehicle that's based on the pickup--which both Nissan Thailand and Nissan Philippines officials would neither confirm nor deny.
Our editor-in-chief himself says an official of Mitsubishi Motors Philippines told him over the weekend that Nissan is indeed launching a pickup-based midsize SUV next year to rival the Montero Sport.
Would you buy a Nissan Navara-based SUV in case the Japanese carmaker did produce it?
Photo by Patrick Everett Tadeo
Continue reading below ↓
Recommended Videos