This, gentlemen, is the Isuzu D-Max XTR. It's currently on display at the 2019 Commercial Vehicle Show, and while the images you see here are that of a prototype, the Japanese car manufacturer says a production version is "on its way" to Europe.
"Will it make it to the Philippines? Can it compete with the Ford Ranger Raptor? Is it only a matter of time before enthusiasts start fitting their trucks with Bane masks up front?"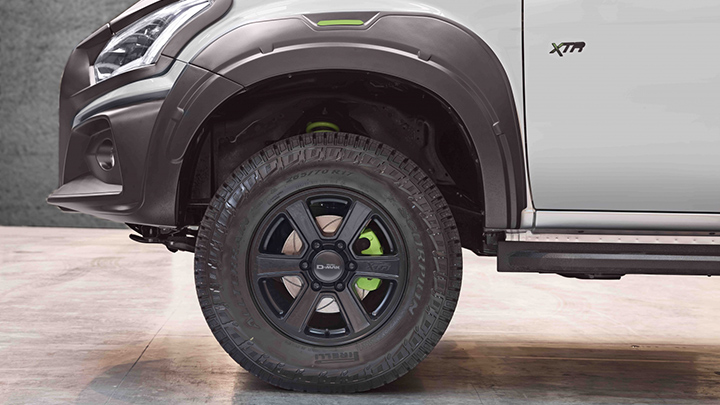 Whoa there. Calm yourself, son. Sadly, we don't have the answers to these questions just yet. What we know for sure is that this is one of the most badass iterations of Isuzu's world-famous workhorse, and that'll do—at least for now.
Continue reading below ↓
Recommended Videos
Quite a number of enhancements are exclusive to the XTR. Obviously, there's the 'Bane mask' bodykit and tactical-looking wheel-arch extensions. Then there's the 17-inch, six-spoke, deep-dish wheels finished in satin black and embossed with 'XTR' logos, and the neon-green components like the coil springs and the brake calipers. The step boards also feature drain points for mud and dirt, and feature a textured black finish resistant to scratches.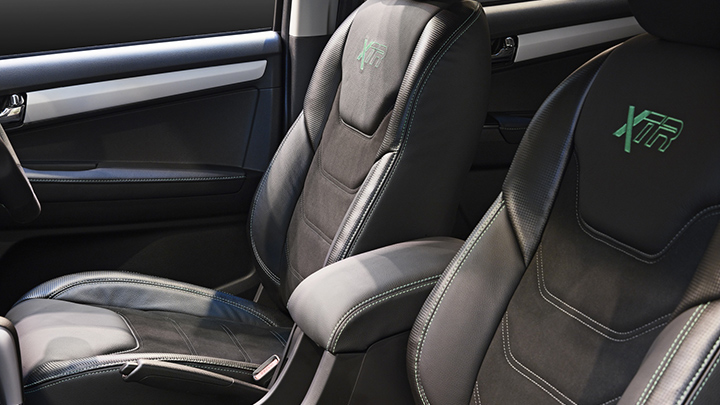 Inside, the suede sports seats boast neon-green XTR logos and contrast stitching. The central panel is also covered in suede, and 'carbon-fiber leather,' which is supposedly more resistant to abrasion, is scattered throughout the cabin. The sporty D-shaped steering wheel features the same materials, too.
Isuzu doesn't go into specifics regarding performance, but the company says the XTR comes with new performance disc brakes, an upgraded suspension system, and a higher 250mm ground clearance. It's also fitted with Pirelli Scorpion all-terrain tires.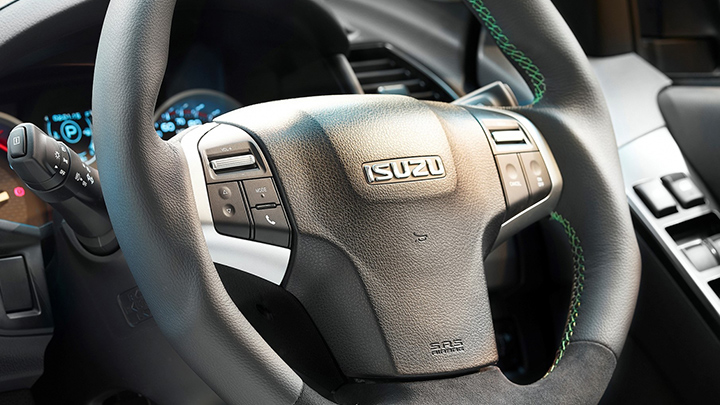 "The new Isuzu D-Max XTR is a unique and sophisticated pickup with authentic off-road 4x4 capability," Isuzu UK managing director William Brown said in a statement. "It fills a gap in the Isuzu D-Max range, allowing us to broaden our brand appeal and complete the new adventure range."
Would you like to see the Isuzu D-Max XTR here in the Philippine market, too?